Róisín Murphy is too good to cancel
The roaring success of her new album marks a humiliating defeat for the censorious trans lobby.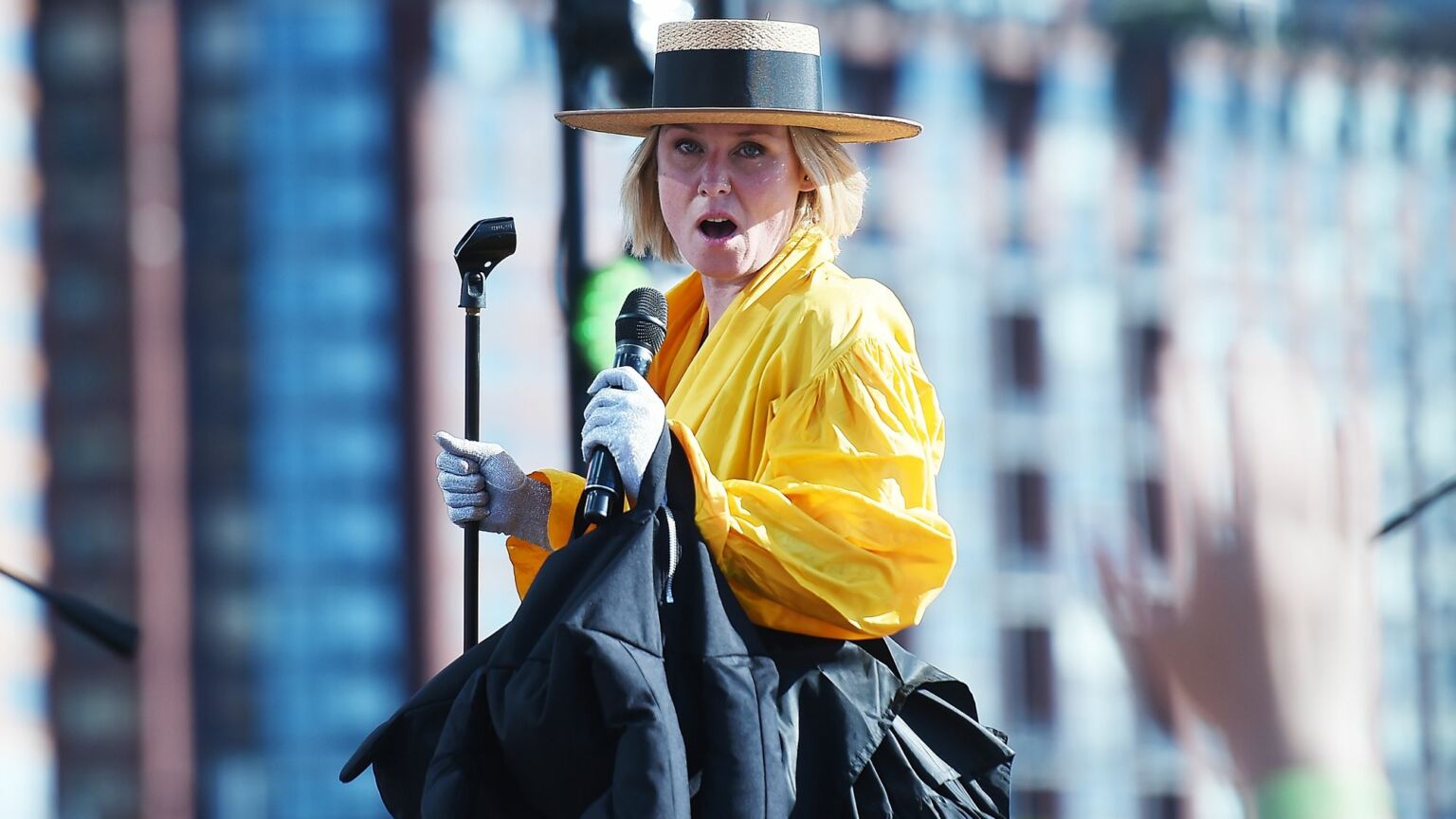 Irish singer-songwriter Róisín Murphy became the victim of a vicious witch hunt at the end of last month, after she spoke out against the use of experimental puberty blockers on gender-confused children. On her private Facebook page, the former Moloko frontwoman said that it was 'fucked' to give these drugs to 'little mixed-up kids'.
This should not have been a controversial statement, given the growing evidence that puberty blockers can cause considerable harm to young people – putting them on a path towards irreversible and harmful surgical treatments, as well as potentially causing infertility and hindering brain development. Nevertheless, trans activists launched a vicious campaign against her.
For days, Murphy was trending on X (formerly Twitter), where former fans denounced her left and right. Two of her shows in London were cancelled at short notice and with no reason given as to why. It was rumoured that her record label, Ninja Tune, would stop all marketing and promotion of her new album, Hit Parade. (It was also reported that Ninja Tune had planned to donate the proceeds of the album to pro-trans charities, though Murphy has since dismissed these claims.)
Murphy felt moved to apologise, saying that she regretted 'stepping out of line' and that she was sorry for any upset she had caused to fans.
All the signs pointed to this being yet another conventional tale of a celebrity's cancellation. At least, it seemed that way, until Hit Parade was released last week. Then something interesting happened. The boycott that so many trans activists had called for failed to materialise. Instead, Hit Parade flew off the shelves. The Official Charts Company announced yesterday that it had shot to the No2 spot on the UK Albums Chart, making it the best-performing album of Murphy's career so far.
How refreshing it is to see an attempted cancellation fail so spectacularly. Perhaps there is a sizeable contingent of gender-critical music fans who have helped to boost Hit Parade's sales (the hashtag '#IStandWithRoisinMurphy' was at one point trending on X, with many feminists vowing to buy it out of solidarity).
But if the controversy did deliver a bit of a promotional boost, the album's success is largely down to quality. After all, it has been receiving rave reviews across the board. Even the miserable trans activists at the Guardian had to begrudgingly admit that the album is 'masterful' – even as the reviewer bemoaned the 'ugly stain' left by the puberty-blockers row.
The horrid treatment of Murphy has even been a wake-up call for some in the arts. Irish novelist John Boyne – author of The Boy in the Striped Pyjamas – wrote on X that Murphy's story was 'the straw that broke the camel's back' for him on the trans issue. Boyne quite rightly pointed out that online activists are trying to 'destroy the life of a woman who has done nothing' other than to 'suggest that vulnerable children should be protected'.
Hopefully, Boyne won't be the only cultural figure to come to this much-needed realisation about the insidious nature of cancel culture and the trans movement. If Hit Parade's chart performance is anything to go by, it seems that there are plenty of people who are enjoying Murphy's music in spite of the aggressive attempts to cancel her.
Róisín Murphy's success in the face of attempted cancellation is a promising sign. It would be far too soon to celebrate the death of cancel culture, but let's hope it is at least losing its sting. Sometimes, art is just too good to cancel.
Lauren Smith is an editorial assistant at spiked.
To enquire about republishing spiked's content, a right to reply or to request a correction, please contact the managing editor, Viv Regan.