Sunak needs to pick a side in the gender debate
The government's cowardly refusal to tackle gender ideology in schools speaks volumes.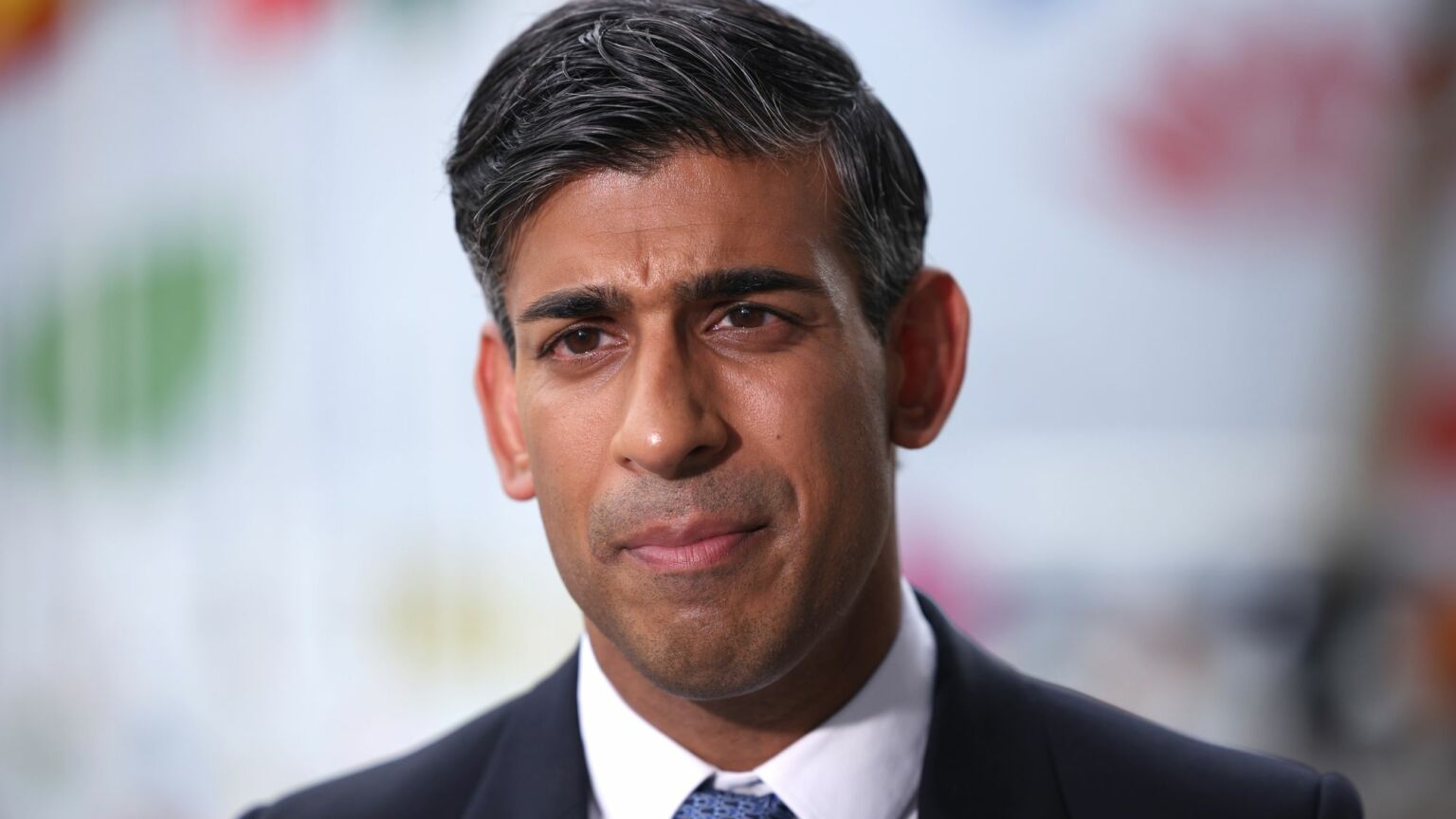 Few things are more shameful than the sight of a government putting its own interests above the needs of children. Yet this is what we're seeing right now from UK prime minister Rishi Sunak's spluttering administration as it rows back on commitments to address parents' concerns about sex education and gender ideology in schools.
Back in March, public concern about highly sexualised, politicised, scientifically inaccurate and age-inappropriate sex-education classes reached a crescendo. The alarm had been raised by parents who were unhappy that young children were being taught about masturbation, oral sex, anal sex, fisting, rough sex and polyamory through activist-written lesson plans that they were not allowed to see. On top of this, the New Social Covenant Unit, a think tank established by two Conservative MPs, compiled evidence of school activities that encouraged children to 'step away from heteronormative and monogamy-based assumptions'.
Finally, the prime minister decided to act. In early March, Sunak announced an urgent review of sex education and, in particular, the teaching of age-inappropriate materials in schools. 'Our priority should always be the safety and wellbeing of children', he said, 'and schools should also make curriculum content and materials available to parents'.
It wasn't just sex education that was bothering parents. Groups like Transgender Trend and the Safe Schools Alliance had also long been voicing concerns about teachers encouraging children to question their gender identity and sometimes even supporting children who wished to change gender without their parents' knowledge. Another report also landed in March, which shone a light on the extent to which gender ideology was being promoted in schools. It told of 'gender self-identification' policies that failed to maintain single-sex toilets or changing rooms. It found that only 28 per cent of schools reliably informed parents when a child disclosed 'gender distress'.
Some schools didn't just keep such information from parents. They also allowed children to change their names, pronouns and uniform choices at school – in other words, to socially transition – behind their parents' backs. To make matters worse, many schools were encouraging this process by teaching children that people have a gender identity distinct from their biological sex.
Once more, Sunak stepped up to the plate. In March, he pledged to publish guidance for schools on issues around gender identity within weeks.
That was six months ago. And with a new school year under way, there is still no sign that this guidance will be published any time soon. As I noted on spiked back in June, Sunak's inaction was reportedly a result of legal advice which warned that an outright ban on children socially transitioning at school could be in breach of the 2010 Equality Act. Not much seems to have changed since.
Regardless, Sunak could have issued common-sense advice about parental rights and the importance of child protection – along with a stark reminder that the laws of biology dictate that no one can change sex. But he hasn't. Instead, he has kicked the problem into the long grass or, to use his preferred phrase, taken 'extreme caution'.
It seems that rather than risk a row with gender ideologues, including those within his own party and cabinet, Sunak has chosen the path of least resistance and decided to keep quiet.
This will no doubt please education secretary Gillian Keegan. Earlier this year, when asked by Sky News if she thought 16 was too young for people to change gender, Keegan replied: 'No, I don't, actually. I was working at 16, I was paying tax at 16, I was making decisions for myself at 16.' Sunak dithers on issuing guidance to schools while keeping in post an education secretary who thinks changing gender is like getting a Saturday job.
Given Keegan's own views, it should come as no surprise that she is now refusing to publish the findings from the government's review of sex education. The education experts Sunak appointed to an independent panel back in March were due to issue their recommendations this month. However, a Department for Education spokesperson has now announced that their report will not be made public. This means that a review prompted, at least in part, by parents raising concerns about a lack of transparency will itself be kept from parents. The public will not be permitted to know what children are being taught, whether content is indeed age-appropriate and scientifically accurate, and what changes might be implemented.
It is hard not to conclude that the rights of children and parents are now secondary to Sunak's desire to keep a lid on political tensions within the ranks of the Conservative Party. Too cowardly to pick a side, Sunak thinks avoiding confrontation will make the issue go away. It will not. Parents, angry at being kept in the dark, will continue to fight for the safety and wellbeing of their children.
Joanna Williams is a spiked columnist and author of How Woke Won, which you can order here.
To enquire about republishing spiked's content, a right to reply or to request a correction, please contact the managing editor, Viv Regan.