How social-justice activists revived anti-Semitism
Jake Wallis Simons on 'Israelophobia' and the wokewashing of the world's oldest hatred.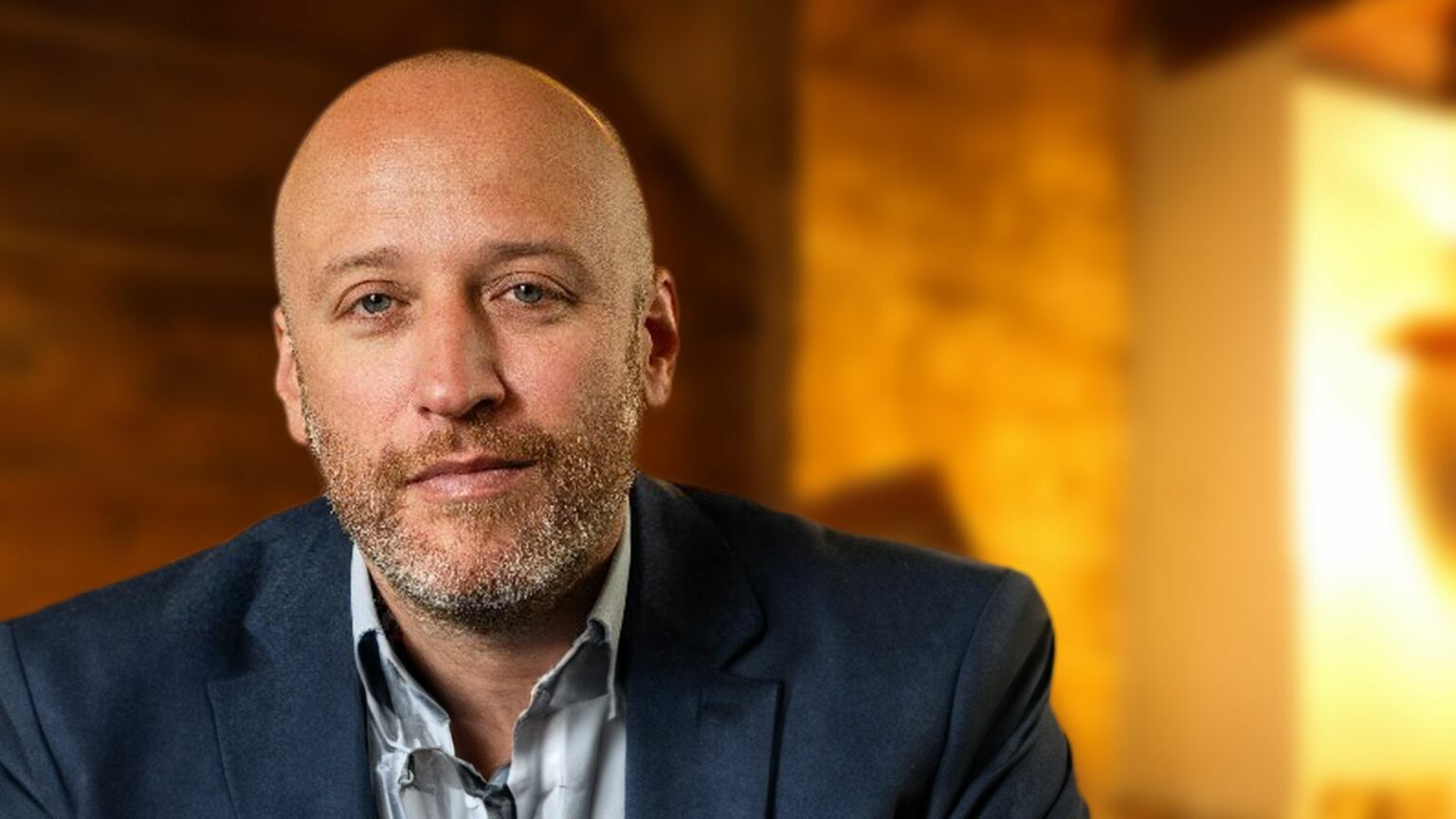 In Western, leftish circles, Israel is now treated as a uniquely wicked nation. We're told it is a racist, colonialist, 'apartheid state', despite ample evidence to the contrary. Social-justice activists treat this imperfect Middle Eastern democracy with infinitely more contempt than they do brutal dictatorships elsewhere in the region. Meanwhile, anti-Zionism has become all but indistinguishable from anti-Semitism, as ancient prejudices are expressed through a new woke language and cloaked in a phoney anti-imperialism.
In his new book, Israelophobia, journalist and editor Jake Wallis Simons explores how social-justice activism has revived anti-Semitism – and what to do about it. Brendan O'Neill sat down with Jake on the latest episode of his podcast, The Brendan O'Neill Show. Below is an edited extract from their conversation. Listen to the full thing here.
Brendan O'Neill: How do you define Israelophobia? And what do you say in response to people who say that their criticism of Israel is not anti-Semitic?
Jake Wallis Simons: My book was partly in response to the muddiness of the debate around Israel. There is definitely a need for the new term, Israelophobia. When you accuse anti-Zionists of being anti-Semitic, the response is usually something like, 'No I'm not, I'm only anti-Zionist. And here is my far-left, Jewish friend who agrees with me.' As if having one Jewish friend is the price you pay to not be called anti-Semitic.
That moves the debate away from how much hatred they harbour and the lies they're propagating. It becomes instead about whether anti-Zionism is anti-Semitism or not. What I'm trying to do with the word Israelophobia is to examine these people's behaviour more closely. Let's look at their attitude. They clearly hate Israel more than any other country. If you criticised every country in the world in the way anti-Zionists criticise Israel, you'd criticise everything all the time.
O'Neill: What makes criticism of Israel different from Israelophobia?
Wallis Simons: One important thing to say about my book is that it's not making a pro-Israel argument. It's simply trying to identify the point at which reasonable, fact-based criticism about Israel – which I'm totally for – tips over and becomes a ventriloquist dummy for the oldest hatred.
What we see today is a new form of anti-Semitism with new characteristics. It's in the nature of anti-Semitism to morph and to hijack the current discourse. In Medieval times, Jews were hated in the language of religion. They were seen as Christ-killers in Europe or as infidels in Islamic societies. In the 20th century, it was the language of pseudoscience and racial theory that cast Jews as a subhuman race.
Now the modern rhetoric surrounding social justice and anti-racism is where you find Israelophobia and anti-Semitism. You hear blatant lies such as 'Israel is a white-supremacist country', regardless of the fact that most Israelis are non-white. You hear the claim that Israel is perpetrating a genocide, regardless of the fact that the Palestinian population has increased fivefold since Israel's establishment. Or that Israel is a colonialist enterprise, despite the fact that Israel is clearly a postcolonial state. It's a short jump from the language of anti-racism to racism.
O'Neill: How can we challenge the presentation of Israel as some barbaric 'apartheid' state? And why is it so hard to get those facts to cut through?
Wallis Simons: In all of Israel's wars over the past 75 years, 86,000 Arabs were killed. For comparison, look at the partition of India in 1947, which happened shortly before Israel was founded. The creation of Israel led to 700,000 Palestinian refugees, after which 900,000 Jewish refugees were created when they were expelled from Arab lands. By contrast, as a result of the Indian partition, 14million people were displaced.
Something like 15,000 people were killed in Israel's War of Independence. Meanwhile, more than a million were killed in the partition of India and Pakistan. During Britain and America's invasion of Iraq in 2003, around 150,000 people were killed in three years. In the 10-year Syrian civil war, over half a million people were killed. Not to mention the Ukraine war, where 150,000 people have been killed or wounded so far. Wherever you look, the Israeli conflict is dwarfed. That's an important fact to get across.
There are other facts that refute the idea that Israel is an apartheid state. There are many footballers on the Israeli national team who are of Arab descent. Israel has had an Arab Supreme Court judge, and right now an Arab heads Israel's largest national bank. Israel has even been recognised by the United Nations as the fourth-happiest country in the world behind Finland, Denmark and Iceland. People don't think that could possibly be the case, because they believe in an image of wartorn Israel. The facts don't sink in because, in a way, there are two Israels.
Saul Bellow wrote about this in his beautiful book, To Jerusalem and Back, in the 1970s. Bellow said there's an Israel of facts, which is territorially insignificant and occupies less than a quarter of one per cent of the Middle East. And then there's a second Israel – the Israel of the imagination. Bellow describes it as being 'as broad as all of history and perhaps as deep as sleep'.
This is the Israel that animates people's loathing, disgust and envy. Perhaps in the same way that Jews have drawn that same hatred over the centuries.
Jake Wallis Simons was talking to Brendan O'Neill on The Brendan O'Neill Show. Listen to the full conversation here:

To enquire about republishing spiked's content, a right to reply or to request a correction, please contact the managing editor, Viv Regan.