These heat warnings treat the public like cretins
We really don't need to be told to drink water if we're feeling thirsty.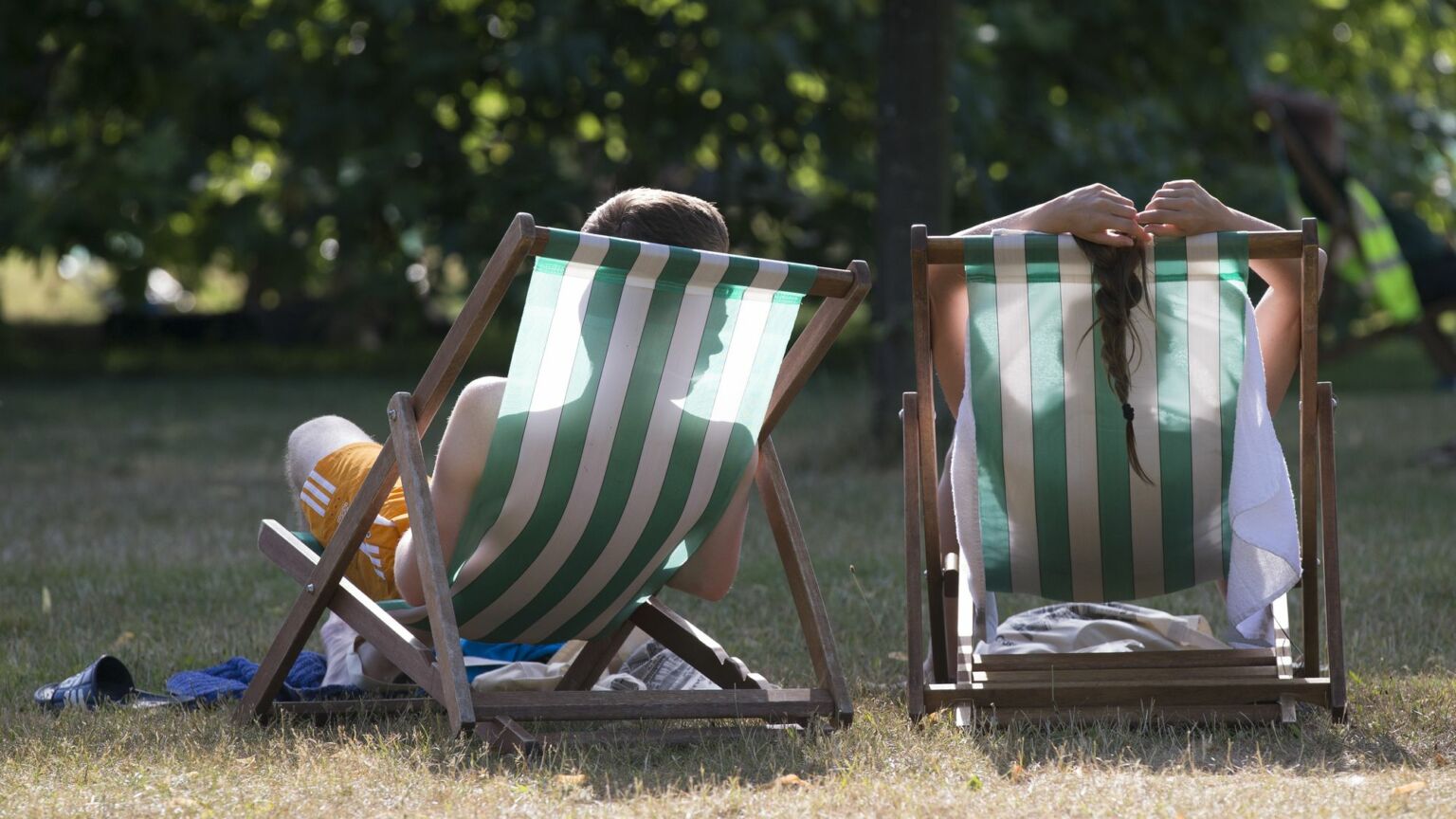 September is often very pleasant, weather-wise, in Ireland. As a matter of fact, many years ago I decided to get married in that month, purely because of an educated guess that, more than likely, it'd be sunny and dry. And it was.
These Indian summers are a nice little reward at the end of the usual, mostly damp holiday season, as if nature is making up for the intermittently miserable three months which preceded it. And, at the moment, we're right in the thick of another one: the local temperature as I write is a balmy 27 degrees Celsius.
You would think this would be good news. But these are hysterically dismal times, where anything nice has to come with a gloomy caveat. The government and media must relentlessly remind everyone to freak out and basically feel really bad about everything, all the time.
Met Éireann (the Irish Met Office) this week issued a 'Status Yellow' heat warning (equivalent to the UK's 'heat health' alerts). They've sounded the blaring klaxon, 'Attention, citizens of Oceania!'-style, because temperatures have 'soared' towards the high twenties. (Thermometer readings, for headline writers and social-media neurotics, only ever 'soar' or, for cold, 'plummet'.)
This phenomenon used to be known simply as 'the weather'. Some days it was cool, some days not so cool. People just sort of got on with it. Perhaps you'd wear a hat in January, or slap on a bit of sunblock in July. Now it's all 'warning' this and 'extreme' that. Twenty-seven degrees, for God's sake. What do they honestly think might happen to human beings in these – ahem – 'soaring' temperatures?
Well, I'll tell you. Met Éireann warns of possible heat stress, uncomfortable sleeping conditions and a higher risk of water-related incidents. The last is undoubtedly a danger and too often tragic. But to prevent people from drowning the authorities would be better off providing proper water-safety education, rather than issuing heat alerts when the mercury goes over 25.
'Uncomfortable sleeping conditions', meanwhile, sounds like a pisstake, not something the population must be warned about. And heat stress sounds pretty nasty in theory. But how many people does it affect in real life? Currently, according to state broadcaster RTÉ, 'there is no data for Ireland on illness and deaths from heatwaves'. But, in my own experience, I have never known anyone to die from getting too hot. Literally nobody.
I'm not sure what's worse in all this nonsense: the Nineteen Eighty-Four-esque 'keep them in a constant state of dread about something!' propagandising, or how unbelievably patronising the whole thing is.
The perpetual stoking of dread and panic, this screaming state of permanent emergency, is certainly trying. If it's not Covid, or the weather, it's the 'far right' (they're everywhere, apparently) or whatever. The specifics probably don't even matter, so long as there's something for the authorities and / or the media to try to scare us over.
But it's the condescension that really irritates me. We have self-styled 'experts' giving advice to grown adults such as 'stay in the shade if you feel too hot' or 'drink water if you get thirsty'. Drink water for thirst? The stupidest dog knows to do this. A beetle knows it. Clumps of dust clinging to the underside of your couch no doubt have an inkling. Yet the laptop classes seem to think that us cretinous plebs need a reminder to drink water when we feel thirsty. This patronising talk is so far off the scale, I half-wonder if it's some sort of satire.
These heat warnings are clearly just another example of the horrible safetyism and controlling tendencies of our elites. Personally, I've somehow reached 50 years without being burned alive by the sun. So I think I should be able to survive a few days of warm weather.
But hey, if you're still missing the '10 masks and cowering in my house 24/7' salad days of lockdown hysteria from 2020 and 2021, then I won't stop you from going all in on this latest thing. Knock yourself out. (Note: don't literally knock yourself out, dummy!)
Darragh McManus is an author and journalist. Visit his website here.
To enquire about republishing spiked's content, a right to reply or to request a correction, please contact the managing editor, Viv Regan.