When will the news media stop pandering to perverts?
The Mirror is the latest paper to describe a male sex offender as a woman.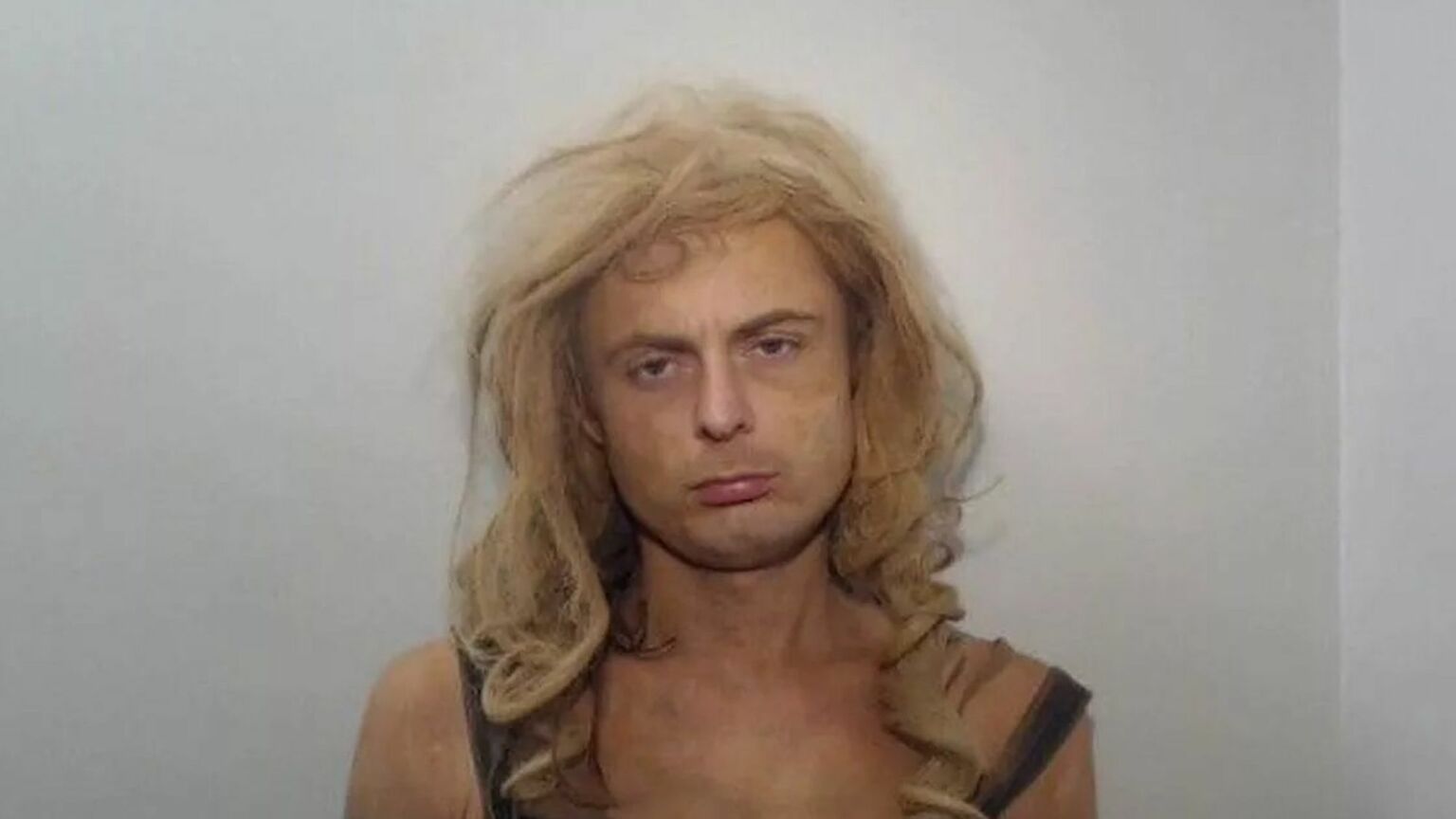 Can we trust the media anymore? Nowadays, whenever you see a news report about a particularly violent or perverted 'woman', you can safely bet that nine times out of 10, the offender is actually a man.
The latest example is the colourfully named 'Katana Paris'. This week, a now-deleted post from the Mirror did the rounds on X (formerly Twitter) with the story: 'Woman jailed for nurse sex assault groped female guards as they served her food.' Attached was a picture of the offender, Paris, who is quite clearly a bloke in a grotty-looking blonde wig.
Paris, as it turns out, has convictions for 87 previous offences, mostly various kinds of sexual assault. His most recent stint in prison was for attacking a nurse. He received a three-year sentence for, in the words of the Mirror, 'pulling a nurse towards her [sic] genitals while in hospital'.
Now Paris has been given an extra six months on top of that. This time, it was for assaulting three prison guards as they served him food in his cell. Paris first grabbed the genitals of a female guard, and then later did the same to a male guard. According to the Mirror, Paris 'jumped up and down like she [sic] was excited'.
The Mirror's use of female pronouns and the word 'woman' has not fooled anyone. As a 'community note' on X helpfully points out below the post: 'This is not a woman. This is a man.'
Community notes to the rescue. pic.twitter.com/2rEuUpC1pS

— Jennifer 🟥🔴🧙‍♀️🦉🐈‍⬛ 🦖 (@babybeginner) September 7, 2023
So why are the media doing this? The Mirror has at least managed to avoid using the widely mocked phrase 'her penis'. But 'her genitals'? Come on. We all know what's really going on in this story.
Thanks to the rise of gender ideology, the media are treating a perverted man's fantasy – that he is a woman, rather than a man – as if it were a fact. They have placed the subjective feelings of a sex offender above observable reality.
It's time for the news media to stop pandering to perverts.
Lauren Smith is an editorial assistant at spiked.
To enquire about republishing spiked's content, a right to reply or to request a correction, please contact the managing editor, Viv Regan.