How trans ideology is helping paedophiles walk free
Sex offenders who plead 'trans' are being spared prison.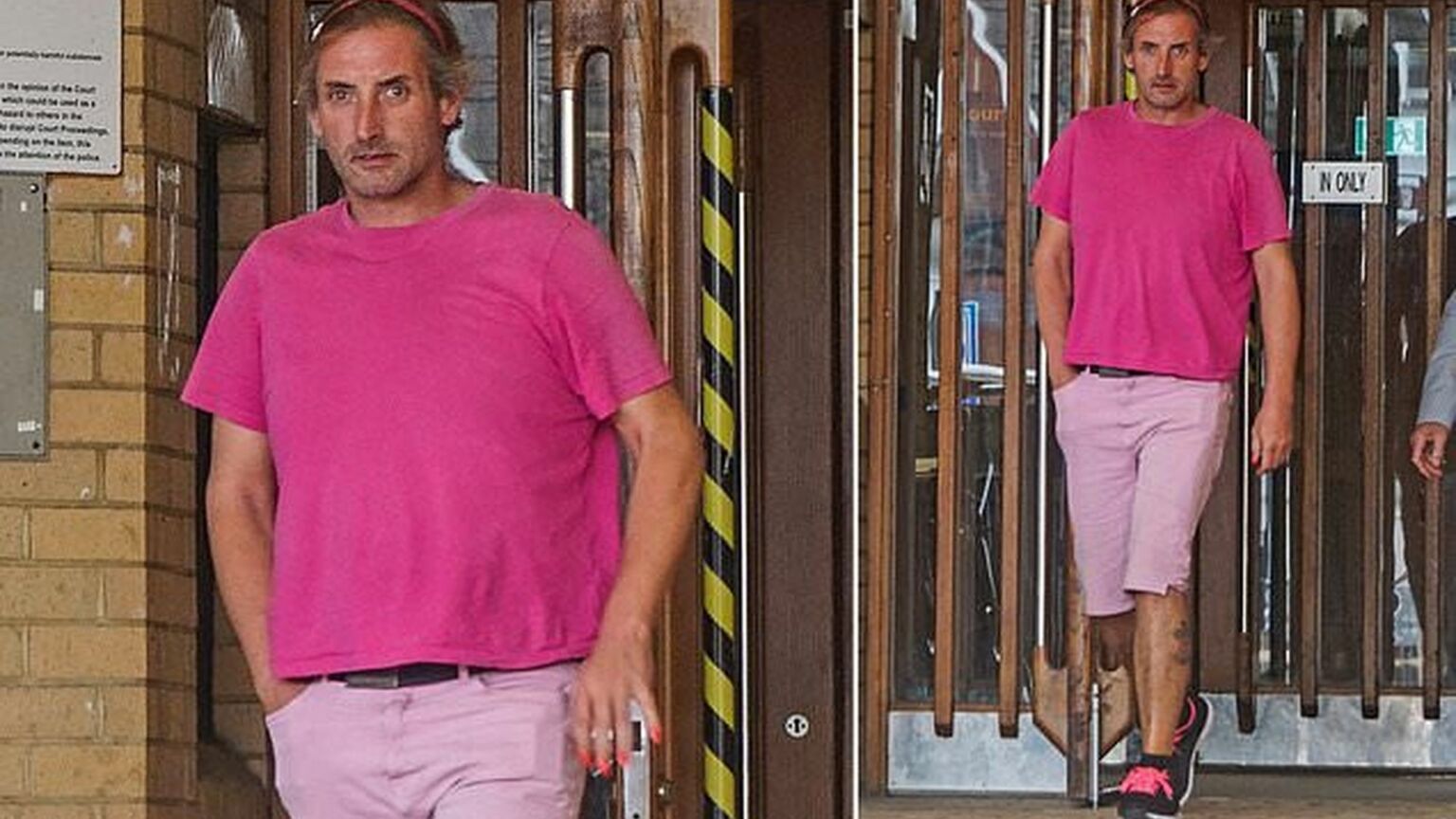 Is being transgender now a get-out-of-jail-free card? In the past few years, there has been a worrying trend of sex offenders receiving lesser or suspended sentences, seemingly on account of their trans identity.
Dominic Carter (now 'Sophie') is the latest example. Last month, Carter pleaded guilty to three counts of making indecent images of children back in 2021. He appeared in court wearing a pink t-shirt, pink headband and pink nail polish. Apparently, Carter had discovered his trans identity in the time between getting arrested and standing before the judge.
Carter's lawyer requested a suspended jail sentence, on account of his defendant's childhood traumas, long-standing alcohol abuse and mental-health issues. Despite Carter's five previous convictions, this was granted. Carter was sentenced to just six months in prison, suspended for 18 months.
While the judge did not suggest that Carter's suspended sentence was directly linked to his trans identity, this is by no means the only instance of a 'transwoman' receiving what appears to be an unusually lenient sentence for some truly abhorrent crimes. It seems that declaring yourself to be trans, in the eyes of our criminal-justice system, can transform you from a sex offender into a troubled victim.
Back in 2020, 'Tanya' Howes was caught with indecent images of children. He appeared in court this July, having admitted to three charges of possessing these images – 39 of which were considered 'Category A', the most serious category of child pornography. Possession of Category A pictures ordinarily results in jail time of between six months and three years. And yet Howes was spared prison. In the wake of the 'Isla Bryson' controversy in Scotland, when it was discovered a double rapist had been sent to a women's prison, authorities could not decide whether Howes, a man who says he is trans, should be housed in a male or female estate. The judge decided to suspend Howes's 12-month sentence, due to the lengthy delays this confusion had caused.
Or take the case of Peter Selby. In June 2022, Selby admitted three charges of 'making' (in this case, downloading) indecent images of children and one charge of possessing bestiality-related images. Some of the 125,000 pictures found in his home involved children as young as three.
Despite the horrific nature of Selby's crimes, his 14-month prison sentence was suspended for two years. According to the judge, Selby was 'manageable in the community' and cited his gender identity as reason for a more lenient punishment. The court recorder stated explicitly that Selby's identity as a transwoman 'caused issues… and anxiety' in how he would 'cope' with being 'sent immediately to prison'. Absurdly, it was decided that Selby's anxiety over his gender identity mattered more than the danger he might pose to children.
Selby's lenient sentencing followed that of 'Chloe' Thompson only a month earlier. Thompson, another sex offender who pleaded 'trans', had repeatedly exposed his penis in public, including in front of children. While the judge acknowledged that the 'unpleasantness' of Thompson's crimes would normally warrant a custodial sentence, this was suspended owing to 'the challenges [he] faced at the time'. As Thompson's defence lawyer clarified, this referred to the 'difficult time Thompson is having with her [sic] gender identity'.
Trans-identifying criminals are not only escaping justice by avoiding prison. As Academy of Ideas director Claire Fox noted earlier this year on Compact, some are also able to circumvent criminal-record checks by changing their names. Clive Bundy, a convicted paedophile who abused his own daughter, adopted the name 'Claire Fox' (presumably a calculated dig at Fox's gender-critical views) and started identifying as a woman, shortly before his release from prison.
As the actual Claire Fox has explained, this means that Bundy's criminal past is now invisible to any organisation that carries out a background check on him. While a person's previous names would ordinarily be listed on a DBS certificate, allowances in the Gender Recognition Act 2004, known as the 'sensitive-applications clause', allow trans individuals to keep their pre-transition past hidden.
In all of these cases, sex offenders are being coddled because they present themselves as trans. The justice system has imbibed the trans-activist view that anyone who identifies as the opposite sex is deserving of victim status. Not only is this an affront to justice, making a mockery of equality before the law, it also poses a real danger to members of the public. Trans ideology is allowing criminals to walk free.
Lauren Smith is an editorial assistant at spiked.
To enquire about republishing spiked's content, a right to reply or to request a correction, please contact the managing editor, Viv Regan.