Ukraine is bringing the war home to Russia
The 'Special Military Operation' is no longer out of sight and out of mind for ordinary Russians.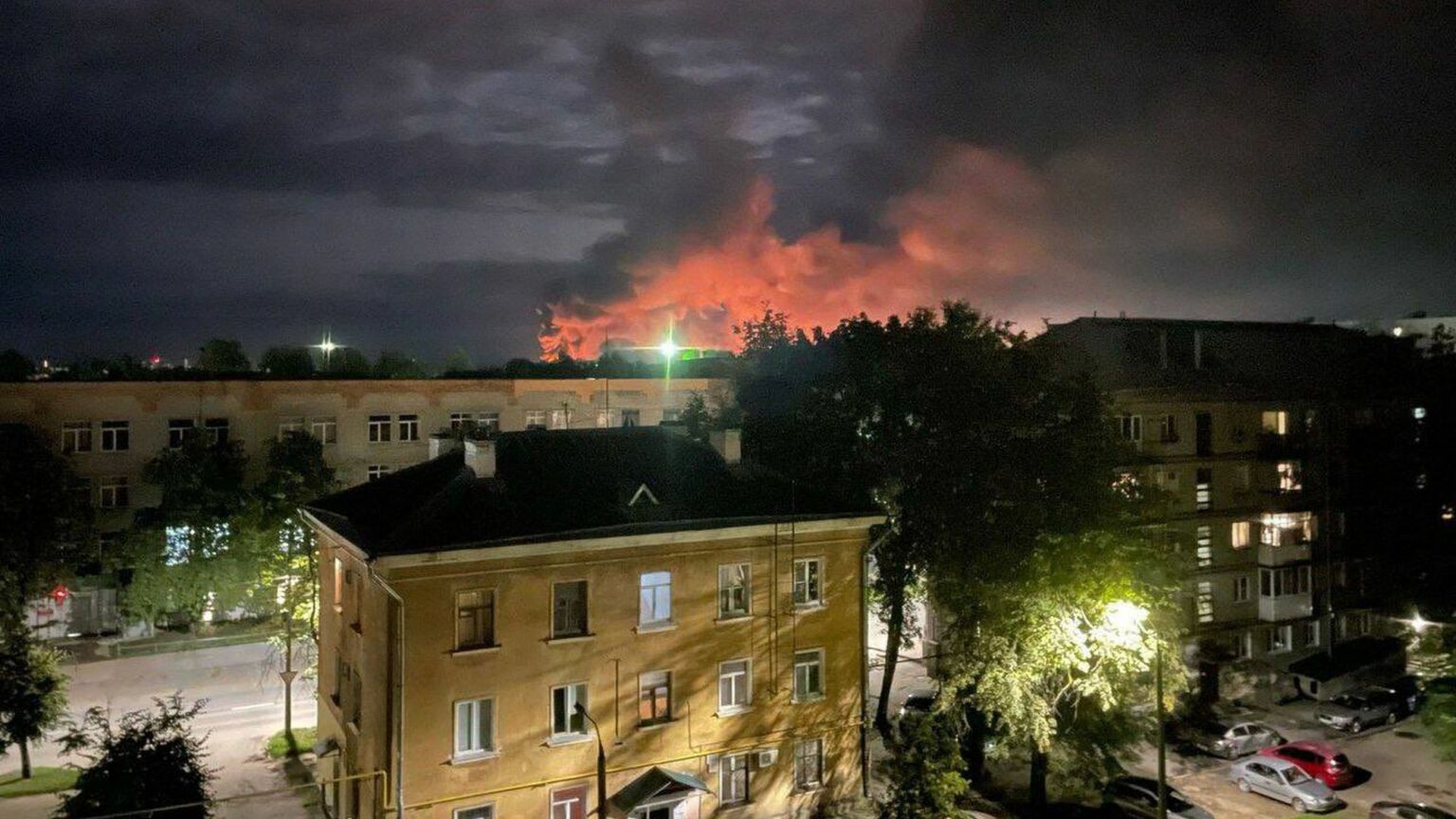 Just a year ago, such an attack beyond Ukraine's borders would have been almost unthinkable. But no more. In recent weeks, Ukraine has stepped up its use of drones to strike targets inside Russia. Its recent attacks on military bases were preceded by drone attacks earlier in August on Moscow's business district and on Russian ships.
For much of the war, Ukraine had restricted hostilities to Ukrainian territory. The only exceptions to this strategy were the strikes on key logistics routes, such as last October's attack on the Kerch bridge, which connects mainland Ukraine to Crimea. Even then, it should be remembered that Ukraine sees the bridge as well within its own territory.
Part of the reason for restricting attacks on Russia to Ukrainian territory was a desire to avoid escalation – a concern voiced particularly strongly by the US, Ukraine's biggest backer. So what do the recent drone attacks within Russian territory tell us about the course of the war?
Most obviously, they reveal the extent to which drones, even if they have not rewritten the rules of warfare, have changed how wars are fought. Last winter, the main concern for Ukraine was countering swarms of Iranian-made drones, which alongside cruise missiles were being used to attack key energy infrastructure and plunge households into sub-zero temperatures. Now, Russia faces a similar aerial bombardment from Ukraine.
Both Ukraine and now Russia have struggled to counter the attacks from drones. They are small, which makes them difficult to detect. And they're cheap, which means they are more expensive to shoot down than to launch. According to many reports, Ukraine has been especially adept at deploying drones on the battlefield. Now it seems to be turning its attention further afield. New innovations – including making drones out of cardboard, rendering them even harder to detect – are already having an effect.
So far, Ukraine's drone attacks have not been materially significant. Damaging a small number of planes or seemingly deserted apartment blocks does not change Russia's ability to wage war, although the attacks on Russia's naval fleets have proven more damaging. Nevertheless, each additional military means at Ukraine's disposal allows it to further stretch Russian forces. Whether these attacks are at the upper end of Ukraine's capabilities, or a taste of bigger things to come, is also uncertain.
Ukraine's drone attacks say something about Russia's war, too. By striking Russian territory, Ukraine demonstrates that this is no 'Special Military Operation' limited to foreign territory. Ukraine is bringing the reality of the war home to both Russia's elite and its broader populace. How this might play out is an open question. A portion of the Russian population views these strikes inside Russia's territory as highly inflammatory, and is demanding a more robust response. But many Russians have so far not had to form much of an opinion on a war that has been waged largely out of sight and out of mind. If the attacks on Russian territory continue, especially in places such as Moscow, this attitude becomes increasingly untenable. People will be forced to take a stand, whether for or against.
This will further threaten the bargain Vladimir Putin struck with the Russian public when he assumed power over two decades ago – that Russians would stay out of politics in exchange for a measure of stability. Putinism is therefore undergoing a transformation. A more muscular support for the regime is swiftly becoming mandatory. But whether the public has the appetite for this dry gruel is unclear.
What is clear is that the escalating drone strikes within Russia's territory reveal the degree to which the war is taking a course of action beyond Putin's control. Putin seemed to assume that the annexation or decapitation of Ukraine would proceed according to the same logic as the annexation of Crimea in 2014: Russia would act, and the rest of the world would stand still. This was Russia's version of the Bush-era dictum: 'When we act, we create our own reality.'
But Putin clearly did not reckon with the post-2014 transformation of Ukraine. Building on its substantial legacy of military technology from the Soviet era, Ukraine has added a new batch of technologies from its Western allies. As a result, Ukraine was always going to put up significant resistance, rather than bend to Russia's will.
Now, armed with drones and potentially new cruise missiles, Ukraine is demonstrating its willingness to raise the stakes with Russia still further. In doing so, it is showing it is not beholden to Washington and its preferred tactics. As the drone attacks increase, the war is now slowly but surely coming home to Russia.
Jacob Reynolds is partnerships manager at the Academy of Ideas.
To enquire about republishing spiked's content, a right to reply or to request a correction, please contact the managing editor, Viv Regan.