No, transwomen should not have abortions
Gender ideologues could hardly have a more warped view of pregnancy and womanhood.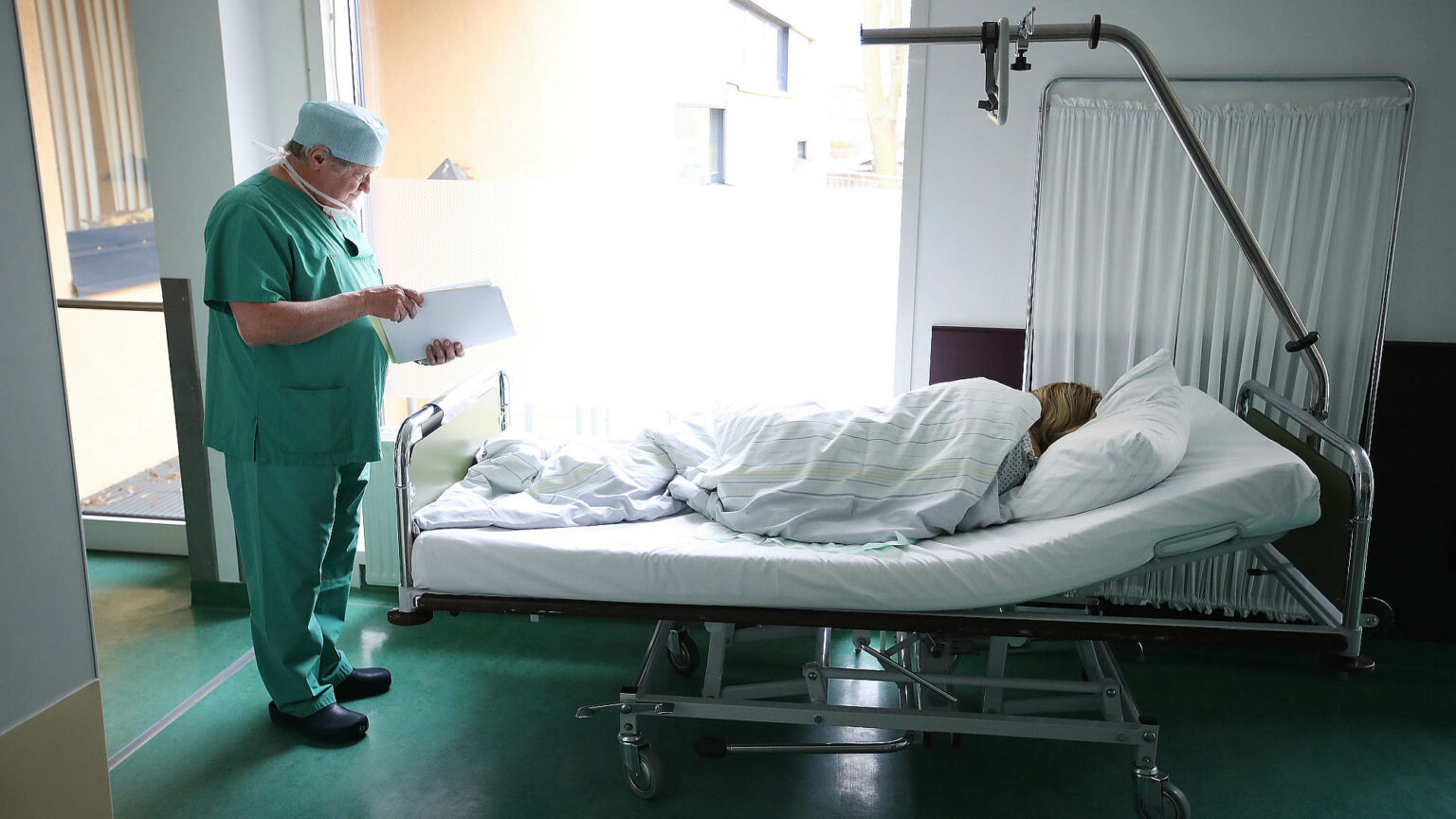 Men calling themselves women have once again proved how little they know of actual womanhood. The announcement last week of the UK's first successful womb transplant has encouraged some of the most unsavoury trans activists to express their desire to possess a womb – not so that they can bear children, but rather so that they can have abortions.
Last week, a clip circulated on X (formally known as Twitter) shows trans activist Rhiannon Rose declaring: 'I want to be the first transwoman to have an abortion.' Rose's desire is apparently genuine. Worse still, he is not just a lunatic outlier. The graceless Grace Lavery, author of Please Miss: A Heartbreaking Work of Staggering Penis, has also expressed similar sentiments. 'Someone alive today will become the first transwoman to have an abortion', he once tweeted wistfully, followed by a heart emoji.
No doubt these men think that experiencing an abortion would somehow 'validate' their identities as women. As is often the case with trans-identifying males, their idea of womanhood is entirely superficial. Rose gushes about his fantasy pathway from womb transplant to pregnancy to first transwoman abortion in the same way he might talk about wanting a Gucci handbag.
There is, however, something in these desires that goes beyond the usual narcissism and wish-fulfilment of men calling themselves women. They reveal a brutal and barbaric view of abortion that is almost never expressed by actual women. In my more than 20 years of providing abortion services, and many more writing and advocating for reproductive rights, I have never met a single woman who said it was her ambition to abort a pregnancy.
For women, abortion is not a political statement. And having one has nothing to do with their identity. Abortion is generally a dreaded procedure that a woman feels she must endure to bring an end to an unwanted pregnancy. An abortion is never a goal in itself. Actual women seek abortions, often with great sadness, to solve major problems in their lives. It is a means to resolve an awful personal contradiction, when a woman is pregnant, but does not feel she can continue and give birth to her child.
Of course, not all women feel the same way about abortion. For some, it is deeply troubling. While for others, especially in early pregnancy, it is no more distressing than using contraception – which is to say, not remotely distressing at all. Most women tend to fall somewhere between these two positions. They often regret their need for an abortion, even if they don't regret the choice itself.
The lack of compassion expressed by these trans-abortion fantasists is extraordinary. It is one thing to end a unique embryonic human life because pregnancy will cause problems too great for a woman to bear. It is quite another to create a human life with the specific intention of destroying it – and for seemingly no other reason than to win bragging rights.
Abortion is a necessity for women. Without it we have no ultimate control over whether, when and with whom we bring a child into this world. To use abortion as a means to validate one's sense of 'transwomanhood' is shameful, repugnant and an insult to women. Trans activists could hardly have a more warped view of pregnancy and womanhood.
Ann Furedi is author of The Moral Case for Abortion: A Defence of Reproductive Choice.
To enquire about republishing spiked's content, a right to reply or to request a correction, please contact the managing editor, Viv Regan.