Why the March on Washington still inspires us
Martin Luther King's conviction that racism could be overcome is a far cry from our pessimistic times.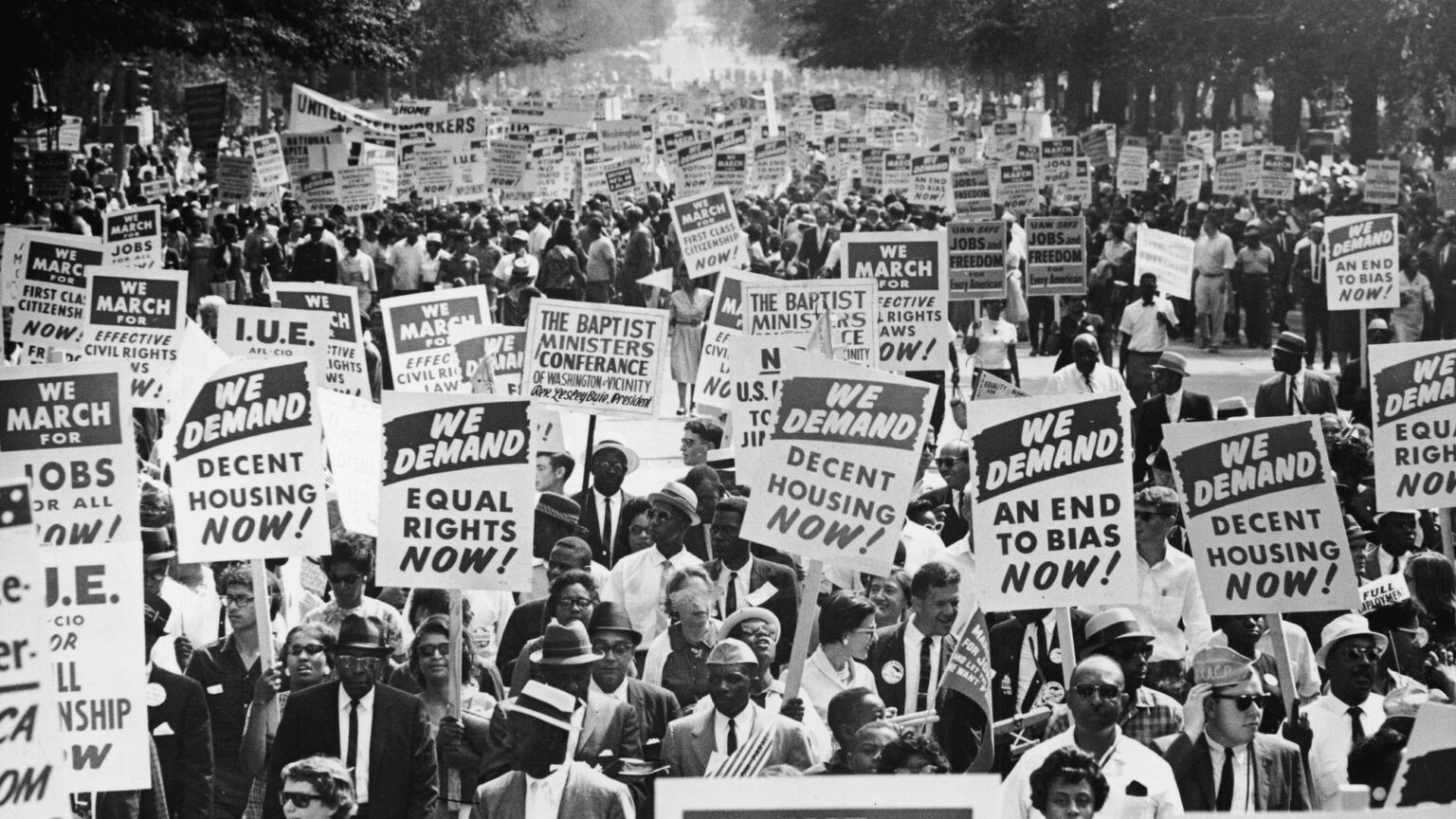 It is 60 years since Martin Luther King delivered arguably the most famous speech in history. But while we celebrate MLK's 'I Have a Dream' speech, it's also worth looking at the broader context in which it took place.
MLK delivered his famous words as part of the March on Washington for Jobs and Freedom, on 28 August 1963. It built on the precedent established during the early 1940s by A Philip Randolph, president of the mainly black Brotherhood of Sleeping Car Porters union. In 1941, Randolph announced a protest march in Washington, DC aimed at pressuring President Franklin D Roosevelt into ending segregation in America's defence industries. The prospect of some 100,000 African Americans marching so alarmed Roosevelt that a week before the scheduled march on 1 July 1941, he issued Executive Order 8802, which banned discriminatory employment practices in the war industries.
This form of direct action established by Randolph marked a break from the then prevalent tactics of existing civil-rights campaigners. Hitherto, groups like the National Association for the Advancement of Coloured People (NAACP) tended to take a legal route, challenging segregation in the courts. After Randolph, civil-rights campaigners would also take to the streets.
Randolph and others kept up the pressure on successive presidents during the 1940s and 1950s. By the time of the Korean War in 1950, the US army had itself been desegregated. And in 1954, the Supreme Court struck down segregation in schools, in Brown v Board of Education.
Yet, by the early 1960s, segregation still remained a fact of everyday life. Black Americans could not stay at most hotels, nor eat in most restaurants. In 20 American states, including the entire South, black Americans could not marry someone not of their 'race'. And despite Brown v Board of Education, most American schools remained segregated. Jim Crow laws were alive and well in 1963.
To mark the centenary of Lincoln's Emancipation Proclamation, which freed slaves in confederate states, Randolph revived the March on Washington movement at the start of 1963. The success of the march depended on cooperation between Randolph and the leaders of the major civil-rights organisations: James Farmer of the Congress of Racial Equality (CORE); Roy Wilkins of the NAACP; Whitney Young of the Urban League; John Lewis from the the Student Nonviolent Coordinating Committee (SNCC); and Martin Luther King of the Southern Christian Leadership Conference.
Veteran black activist Bayard Rustin, a freedom rider and sometime speechwriter for MLK, organised the march. Rustin put it together in two months with a staff of 200 volunteers. And so, on a hot and cloudless day in late August, a crowd of 250,000 people came together and marched peacefully to the Lincoln Memorial in Washington, DC.
Most now know the March on Washington for MLK's 'I Have a Dream' speech. What tends to be forgotten is that the March on Washington was for 'jobs and freedom'. The civil-rights movement was fighting for African Americans to enjoy the same freedoms as everyone else, but MLK and others also wanted to 'defeat unemployment and automation', raise the federal minimum wage and win protections for black voting rights and ensure 'decent housing'. Defeating poverty was as important as defeating racism.
It was a time of huge hope. America's postwar economy was booming and desegregation was already taking place in other parts of society. Many Americans really did feel, as MLK put it, that one day soon 'on the red hills of Georgia sons of former slaves and the sons of former slave-owners will be able to sit down together at the table of brotherhood'.
President John F Kennedy had already proposed civil-rights legislation on 11 June 1963. But the March on Washington no doubt gave it impetus. For a brief moment, American liberalism and the cause of civil rights marched hand in hand. The Civil Rights Act of 1964, which fulfilled some of the demands of the march, was supported by Democrats and Republicans alike. It remains the crowning legislative achievement of the March on Washington, striking a careful balance between liberty and equality before the law.
But even as the civil-rights movement was making significant legislative headway, tensions between MLK and younger civil-rights activists were surfacing. MLK believed in the ability of existing American institutions to deliver further civil rights for African Americans. But a younger coterie of activists were growing impatient. The SNCC's John Lewis, then 23 years old, circulated a speech ahead of the march that called Kennedy's legislative attempt 'too little, too late'. Lewis toned the speech down on the day, after pressure from the other civil-rights leaders, but the tensions persisted. In 1965, Lewis's successor as head of the SNCC, Stokely Carmichael, openly called for 'Black Power', angering the leadership of the civil-rights movement. That same year, the Watts riots in Los Angeles shook white liberals' commitment to civil rights.
The fondness with which many remember the 1963 March on Washington reflects what we have lost since then – namely, the hope that racial divisions can be overcome. Already by 1968 this hope had waned, thanks to consecutive summers of rioting and the emergence of militant groups like the Black Panther Party. MLK's brutal assassination that year effectively marked the death of the civil-rights movement.
But it was America's political elites, especially the federal government, that really lost faith in the dream of racial integration. President Richard Nixon, in particular, ushered in a more divisive era. He instituted affirmative-action policies not to further black civil rights, but to move the civil-rights issue off the streets and into the boardrooms. That put paid to MLK's dream of judging a man by the content of his character rather than by the colour of his skin.
Today, few imagine that racial divisions can ever be overcome. Indeed, many do not want them to disappear and actively profit from their cultivation. Martin Luther King's 'dream' was intended as a call to action. We need to retrieve its message of hope and determination in opposition to the downbeat, racialising spirit that prevails today.
Kevin Yuill teaches American studies at the University of Sunderland.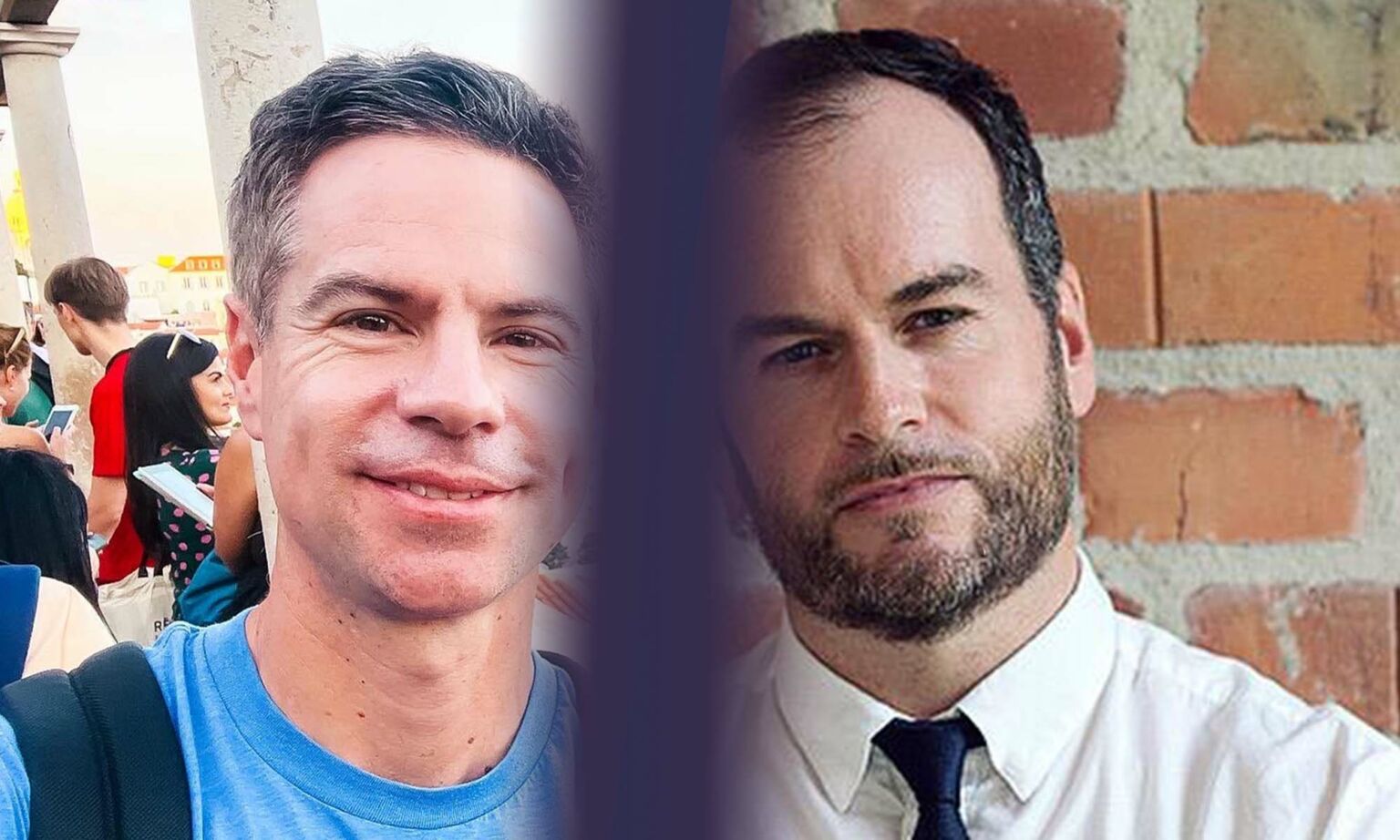 Michael Shellenberger and Brendan O'Neill – live and in conversation
ZOOM EVENT
Tuesday 29 August – 7pm to 8pm BST
This is a free event, exclusively for spiked supporters.
To enquire about republishing spiked's content, a right to reply or to request a correction, please contact the managing editor, Viv Regan.