Is this really the funniest joke at the Edinburgh Fringe?
This year's winning pun does not work on any level.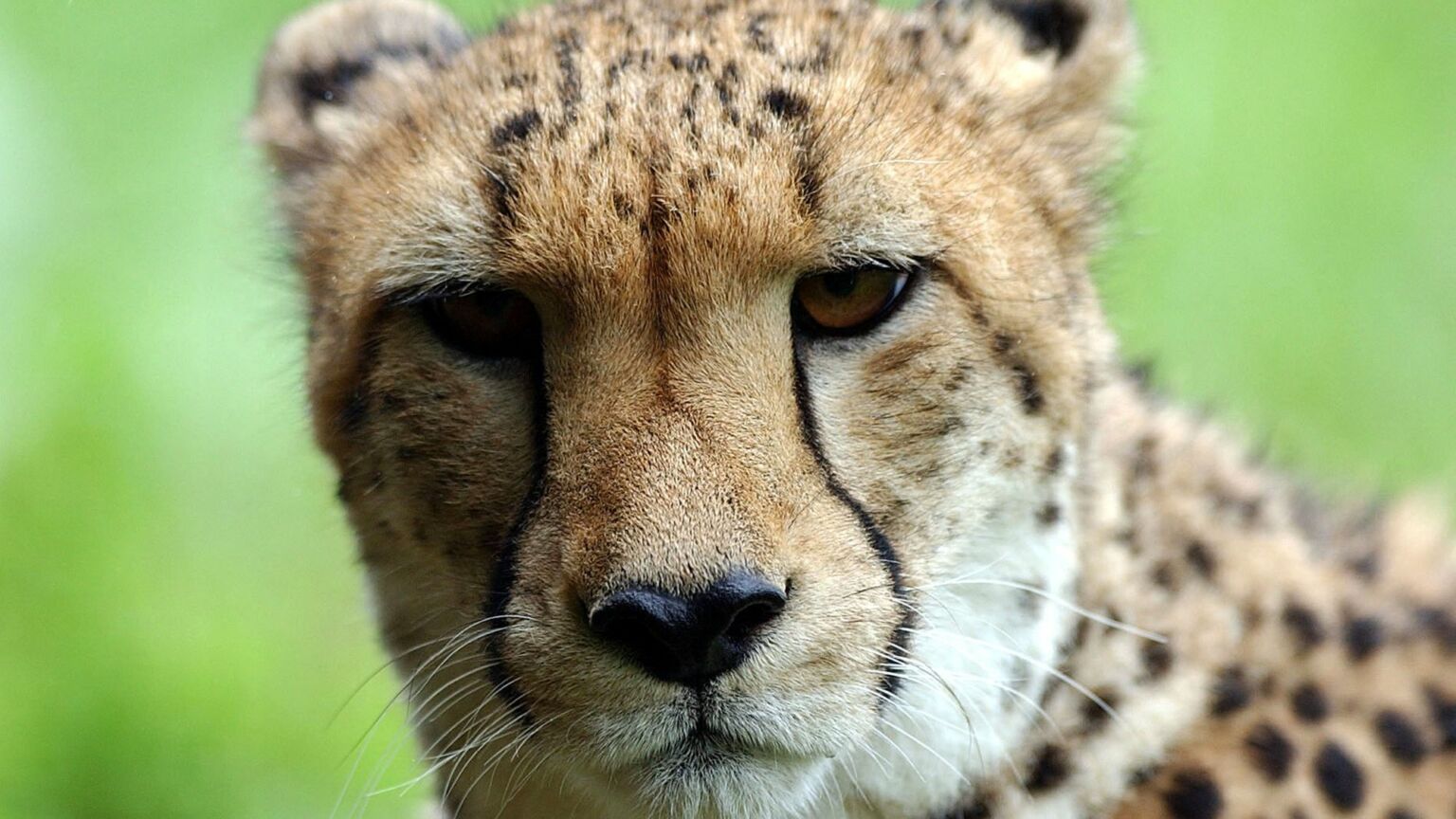 In an Edinburgh Fringe festival now well-established as more dependent on scandal than talent to generate column inches, one story has emerged to finally kick Glinnergate into the wings – the shortlist and eventual winner of TV channel Dave's Funniest Joke of the Fringe award.
According to the BBC and elsewhere, comedian Lorna Rose Treen has been voted the winner this year with her pun: 'I started dating a zookeeper, but it turned out he was a cheetah.'
I know. I know.
Lorna Rose Treen, whose own name contains the seeds of three more promising botanical puns than her winning zoological entry, was pictured holding the annual award, which by implausible coincidence is in the form of a Perspex elephant.
Does this suggest that the competition involved a little-known codicil that jokes had to include African megafauna to qualify? Is Dave just a shill for Big Zoo? This would explain a great deal.
This is the 15th year of an award that was greeted with cautious optimism by the industry in 2008. It seemed a pretty harmless counterweight to the high-status but slightly enigmatic Perrier Award, which certainly launched some significant careers but left the wider audience reading about it at home, having to take the thing on trust.
Here, with Dave, was a morsel you could taste for yourself.
Dan Antopolski's early win in 2009 – 'Hedgehogs! Why can't they just share the hedge?' – seemed to warrant this enthusiasm. It struck most people at the time as delightful – tart and whimsy in perfect balance, and able to stand on its own little paws, when shorn of the prickles, or hedge, of context. A perfect pun.
Since then, there have been a few other tasty tidbits, including several from Tim Vine, such as: 'I've just been on a once-in-a-lifetime holiday. I'll tell you what, never again.'
Even the runners-up were once worth a read.
I still remember Matt Kirshen's fifth-place entry in 2011: 'I was playing chess with my friend and he said, "Let's make this interesting". So, we stopped playing chess.' And then there's Jordan Brookes' 10th-place effort from 2016: 'Is it possible to mistake schizophrenia for telepathy, I hear you ask?'
The decline from this standard is nothing to do with 'woke', let me emphasise. None of these is remotely offensive, unless you are desperately trying to get funding for your local chess club.
True, they all have a bit of grit, of steel. Pun machine Gary Delaney noticed pretty early on that puns need a darker element. Like a lot of jokes they rely on misdirection, but they are so fundamentally childlike that you need to assuage the saccharine with a drip of moonshine. You need to realise not just that you have read the sign on the door wrong and entered the wrong room, but that this matters.
Stewart Francis, another past master, created one-liners that gradually accumulated to furnish a scenario where he spent his entire childhood with his father trying to finish him off like a Brothers Grimm woodman under the thumb of an evil stepmother. It was worthy of Edward Gorey.
No, this is not the issue with the winning joke this year. The cheetah joke simply doesn't work, on any level. It is not so much a wonky carrot as a stillbirth. It reminds me of Malk, which Bart Simpson realises the school has been giving him in place of milk, and which turns out to be water steeped in mashed-up newspapers – 'contains valuable inks'. This is not a joke, it is a Joak.
Zookeepers and cheetahs are both found in zoos, yes. But to connect them in this way is not misdirection, it is a category error. The audience do not feel tricked, they feel, ironically, cheated. It reminds me of a much more successful joke, author unknown, about a boy entering a pet shop:
Boy: 'I'd like a wasp, please.'
Pet-shop owner: 'I'm afraid we don't sell wasps.'
Boy: 'Yes, you do. There's one in the window!'
But the wider field is no better. This might sound like sour grapes from an old fox who has never had a sniff of the old comedy-award vine. But it's not just me. The overwhelming consensus online suggests that the British public are at best bemused, at worst really quite cross, with this farrago. They know there are better comics working than this suggests. Several comments underneath The Times' story about this year's winning joke are effortlessly superior to the joke itself, such as this topper from one M Henderson: 'At least she managed to pull a fast one.' Which is both funny and in a very real sense accurate.
I don't mean to denigrate Ms Treen. I've not seen her live, but the only clip of her on YouTube suggests she's more of a character act than a pun merchant – the character on this occasion being a nine-year-old Brownie showing off her badges and letting slip insights into her dysfunctional domestic life. This act, I suspect influenced by the great Joanna Neary, is already considerably more sophisticated than her winning Joak suggests.
But something has gone badly wrong with the whole process. As others have suggested, it is almost as if AI has somehow got involved not in writing the jokes, but in proving unable to distinguish the crucial spark that animates a living being from a slab of lab-grown meat.
If I were to indulge in my ever-twitching conspiratorial instincts, I might almost wonder if it doesn't serve Dave rather well to reduce the world's greatest arts and entertainment and specifically comedy festival to a piss-weak stream of dispiriting twaddle that barely functions as syntax, let alone humour. 'See?', Dave execs might be suggesting. 'Not worth it, is it? Even before you factor in the rent and the hills. Better to stay at home, order in a Deliveroo – note to self, sounds like a kind of zoo animal, use next year – and just let Dave take the strain.'
But I expect it's just cost-and-corner-cutting as usual, and thinking no one will notice.
Don't listen to them. With all its sham, drudgery and broken dreams, it is still a beautiful Fringe. Be cheerful. Strive to be happy. Fuck Dave.
Simon Evans is a spiked columnist and stand-up comedian.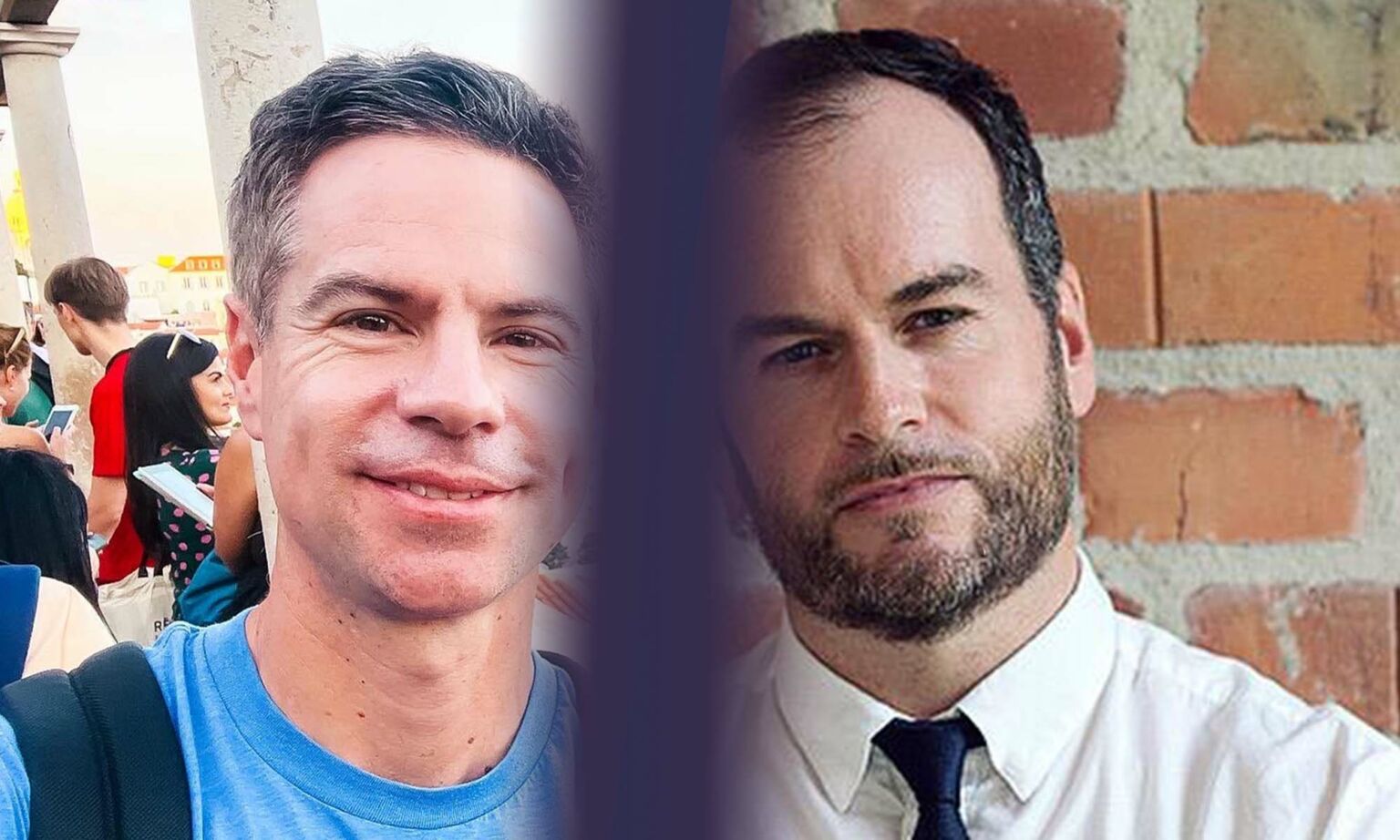 Michael Shellenberger and Brendan O'Neill – live and in conversation
ZOOM EVENT
Tuesday 29 August – 7pm to 8pm BST
This is a free event, exclusively for spiked supporters.
To enquire about republishing spiked's content, a right to reply or to request a correction, please contact the managing editor, Viv Regan.