Humourless scolds have taken over comedy
The cancellation of Graham Linehan is a new low for the Edinburgh Fringe.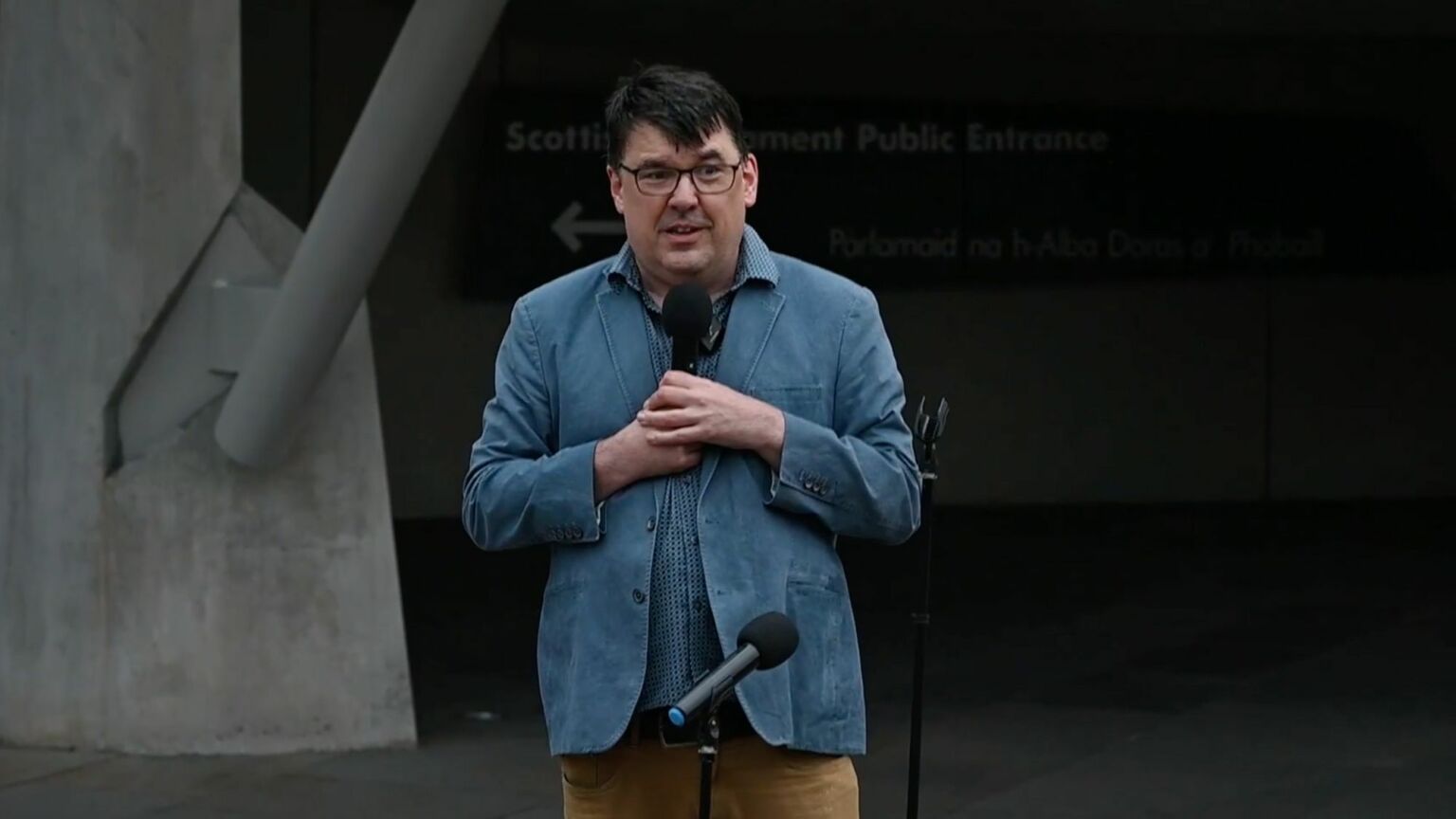 This week, Comedy Unleashed, a free-speech-themed stand-up comedy night, was expelled from the Leith Arches in Edinburgh, after revealing that its package show had a concealed member. And so, to no one's great surprise, this year's Edinburgh Fringe has been blighted by yet another activist-driven cancellation. Almost exactly a year to the day since the censor's axe fell on comedian Jerry Sadowitz's errant todger, another impudent inflorescence has been nipped, not so much in the bud as close to the root.
Comedy Unleashed had intended to smuggle in notorious paedophilophobe Graham Linehan as its secret / surprise guest. Linehan is, in truth, not really a stand-up at all. He's a writer, with some of the best sitcoms in living memory to his name. But he is also, of course, perhaps the most relentless thorn in the side of the trans movement known to Twitter / X. As such, he might, on reflection, have known how welcome such a last-minute discovery would be in a venue that claims to 'work very closely with the LGBT+ community'.
Upon the revelation, after the de-tucking of Linehan, Leith Arches duly issued a bull so indignant that it rivalled a Wild West wanted notice for its stern verbiage. 'We DO NOT suppprt [sic] this comedian, or his views and he WILL NOT be allowed to perform at our venue and is CANCELLED from Thursdays [sic] comedy show with immediate effect', it said in a statement on Tuesday evening, two days ahead of the gig.
The Comedy Unleashed organisers swiftly found a new venue, which then equally swiftly changed its mind, perhaps like a house-clearance van that had not been informed about the exact nature of the remains to be removed.
The gig ended up taking place on Thursday night outside the concrete facade of the Scottish parliament. I did not attend but have heard that the mood was more one of grim determination than abundant hilarity. Nevertheless, those who were there say they were glad they went.
It is a shame, though, that it came to this. Because I have performed at many Comedy Unleashed gigs in London and would defend the project unequivocally. I have done so, in fact, on more than one occasion and often to the detriment of the flow of conversation over an otherwise agreeable Sunday lunch.
The word 'unleashed', meant to suggest that acts are encouraged to perform with no self-editing, has been interpreted by its detractors to mean the acts are all deliberately offensive and provocative. For some, it brings to mind the kind of comic who thinks they're the reincarnation of Sam Kinison or Bill Hicks – that is, dangerous, subversive, fanged. (I myself toured a show in 2013 called Leashed, which was a satire on this trend.) But Comedy Unleashed is trying to challenge a climate where even the mildest of comics can now be considered edgy and offensive. Various forces – career prospects and cool calculations as much as moral censure – have had a chilling effect on comedians. Comedy works best when acts know they can safely crash across the line sometimes without being damned for life.
As to Graham Linehan, was he being used in good faith, as a special celebrity treat for those who chose Comedy Unleashed over all the other gigs on offer in Edinburgh this month? Or was he, as detractors suggest, being used to create a deliberate frisson, to foster notoriety as well as sales?
Some critics have even suggested that this furore was always the intended outcome, that the Comedy Unleashed 'brand' has been elevated by the publicity to a far greater extent than if the gig had simply gone off as planned. But given that the night had already sold out before the cancellation, this seems unlikely to me. Still, some like to believe their enemies are forever playing three-dimensional chess (as if the regular, planar version isn't hard enough).
In any case, it makes no difference either way to the principle at stake, as to whether Linehan should be allowed to perform at the Fringe. The idea that it does comes perilously close to the 'See what you made me do?' defence in domestic violence.
If the aim of booking Linehan – not merely well-loved but almost peerlessly adored for his sitcom work – was to demonstrate that powerful, partisan forces had seized control of the Fringe, then it has plainly worked. Mere mention of his name, before he uttered a single word on stage, provoked complete reverse peristalsis. He was ejected from the system before the possibility of digesting what he had to say could begin. He didn't even get the benefit of the doubt accorded to Sadowitz, who at least got to perform his show once before the plug was pulled. Those who demanded Linehan be cancelled have perfectly demonstrated what comedy is now up against.
And let us be clear, Linehan has been canned for holding views that, however intemperately they have on occasion been expressed in the furnace of social media, are broadly shared by the majority of the population and are well-evidenced in biology. He has also made specific, since proven allegations of abuse and malpractice by medical professionals on a scale it would be difficult to exaggerate. For all of this, he has already paid an enormous price, in terms of his health, family life and professional opportunities.
It all feels desperately sad. I suspect the vast majority of us just want to go back the days of Father Ted, of Jenny Eclair and Lily Savage and The League of Gentlemen, of robust and vulgar and joyful humour and a genuinely inclusive, forgiving atmosphere. But a tiny handful of humourless scolds will not let it lie. The pricks.
Simon Evans is a spiked columnist and stand-up comedian.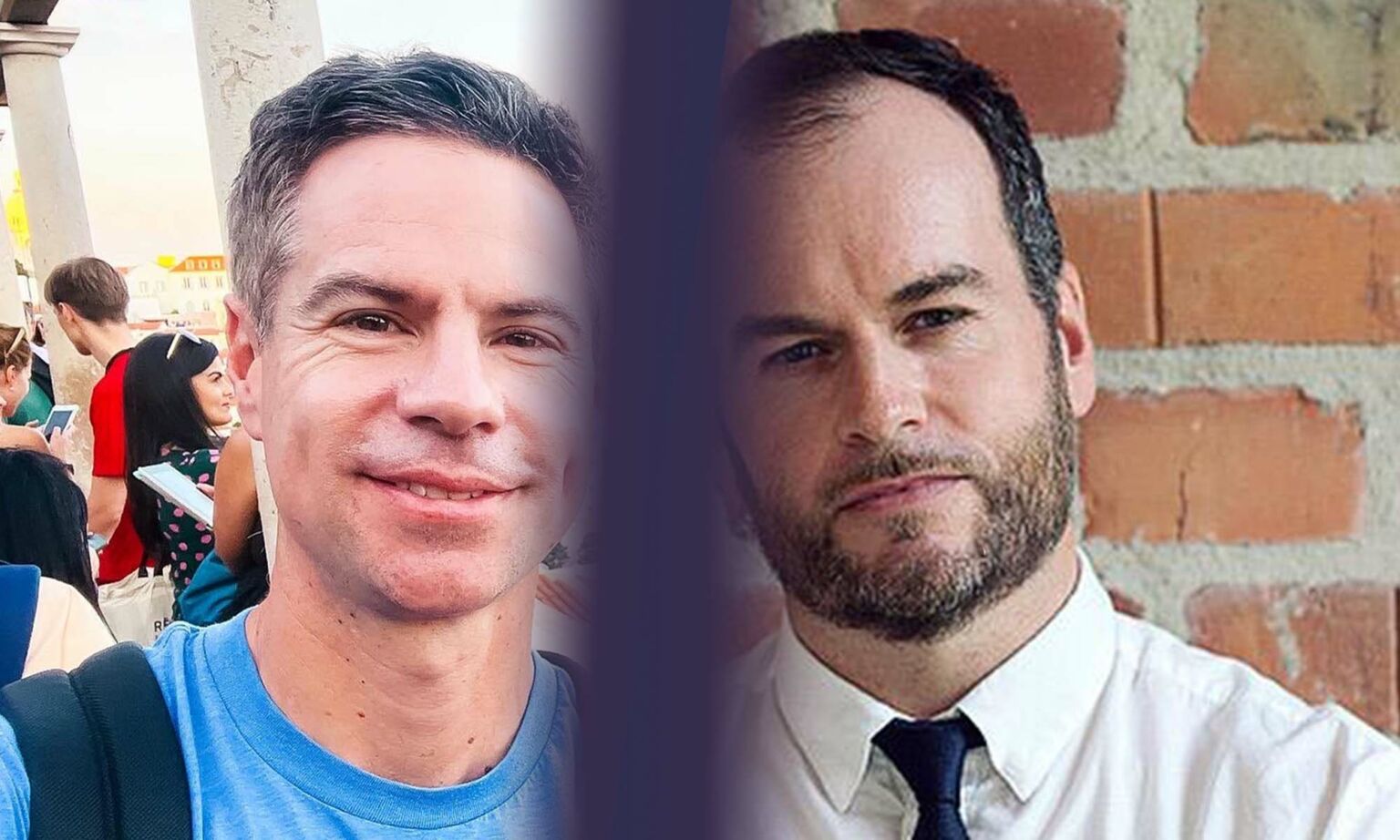 Michael Shellenberger and Brendan O'Neill – live and in conversation
ZOOM EVENT
Tuesday 29 August – 7pm to 8pm BST
This is a free event, exclusively for spiked supporters.
Picture by: Dailymotion / The Scotsman.
To enquire about republishing spiked's content, a right to reply or to request a correction, please contact the managing editor, Viv Regan.