The brutal folly of the war in Afghanistan
Two years ago today, the fall of Kabul exposed the delusions of 'liberal interventionism'.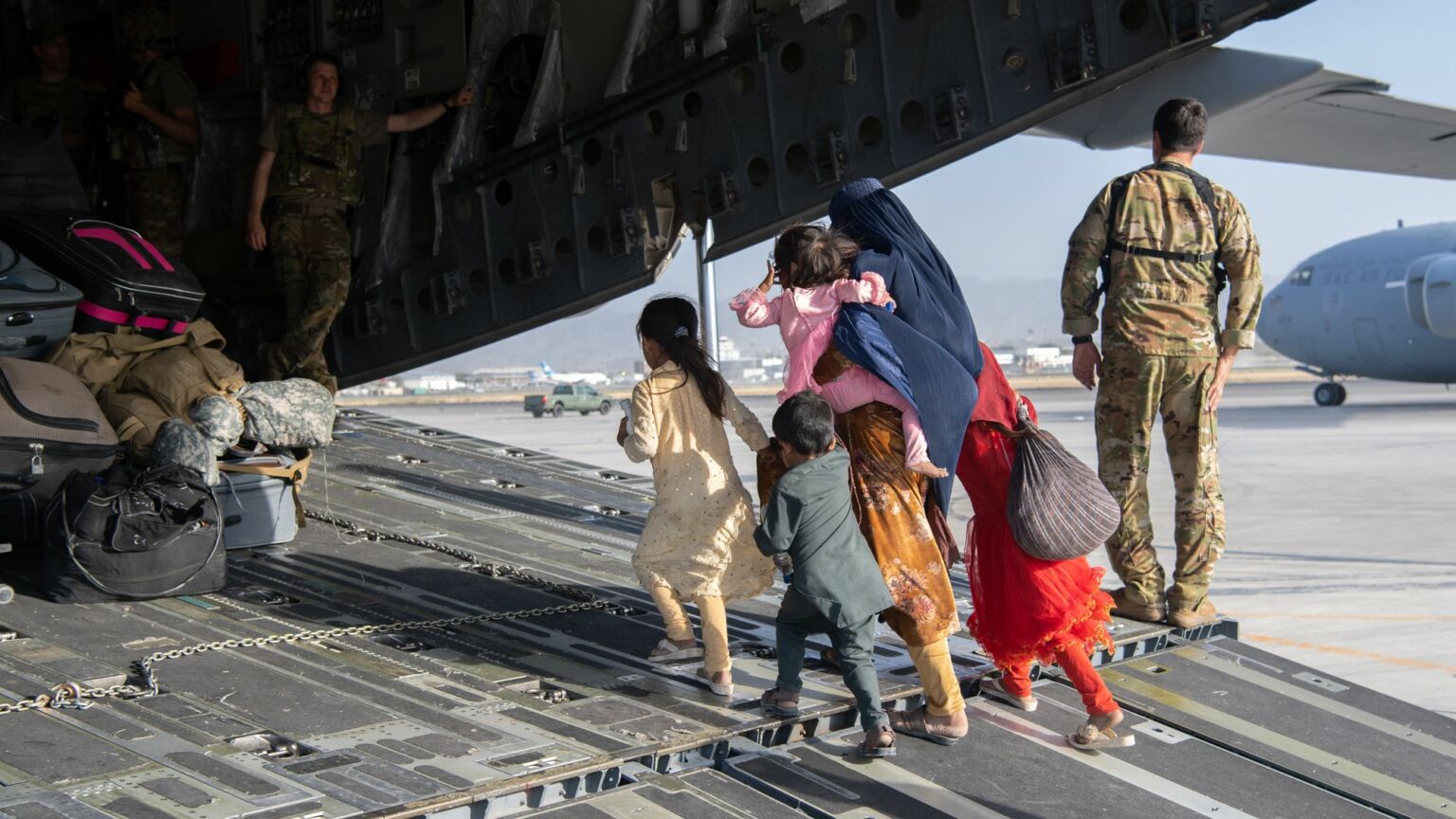 Two years ago today, Taliban fighters arrived at the gates of Kabul. Afghan security forces put up no resistance. Within hours, Afghan president Ashraf Ghani and his assorted cronies fled the country. By the evening of 15 August 2021, the Taliban had effectively retaken power. The shiny new modern Afghanistan, liberated from Taliban rule, that the US and its allies had spent 20 years trying to build had crumbled upon first contact with reality.
The rapid fall of Kabul exposed not only the brutal folly of the US-led occupation of Afghanistan. It also shattered the delusions of the liberal-interventionist creed that had fuelled it for nearly 20 years. All those lives lost (an estimated 240,000), all that money spent (over $1 trillion), and it was all for nothing. On 15 August 2021, Afghanistan was effectively returned to the state in which Western powers had found it when they invaded in October 2001 – namely, an impoverished society ruled over by barbaric theocrats.
At the start of the US-led, UK-backed invasion in 2001, the idea that American and British forces would still have been there nearly 20 years later would have been unthinkable. The original objectives of the invasion – aka Operation Enduring Freedom – had been limited to destroying al-Qaeda and disrupting 'the use of Afghanistan as a terrorist base of operations'. The problem was that, within months, those objectives had morphed and expanded. Having quickly deposed the Taliban government, the US and its allies found themselves responsible for replacing it.
And so the invasion turned into an occupation, and the West was stuck in the quagmire of 'nation building'. A seemingly clear military objective quickly became a broad, liberal-interventionist one – to create a new Afghanistan that looked a bit like a Western state. This limited intervention had started to become a forever war.
At the time, there was no shortage of people in and around Western governments and the broader NGO-ocracy willing to sell the nation-building dream, not least as billions in funding were on the table. At points, they even gave the war in Afghanistan some semblance of moral purpose, from talk of improving the lot of Afghan women to visions of democratising a long-repressed country. The first draft of the development strategy for Afghanistan, written by Western consultants in 2002, described the Afghans as committed to 'an accountable, broad-based, multiethnic, representative government' based on 'respect for human rights'.
None of it bore much relation to reality. Afghanistan remains a backward, tribal society, predominantly agrarian and mainly illiterate. Soldiers recall meeting Afghans in 2001 who had no idea the Soviet Union had even occupied their country between 1979 and 1989.
But that didn't matter to the Western nation builders, for whom Afghanistan itself often seemed to be a mere afterthought. And so billions upon billions of dollars were lavished on building a gleaming, brand new, Western-style nation state – complete with a centralised, democratic government, a bureaucracy and security forces – alongside a market economy.
The reality was a Potemkin state, corrupt and absurd in equal measure. Western aid, funnelled through NGOs, ended up in the hands of overpriced contractors or corrupt Afghan officials. Infrastructure projects were pushed through with no means of maintaining them. Retail parks were planned and built with no businesses to fill them. And schools and institutions of further education were thrown up everywhere in a nation of subsistence farmers. 'We were building schools next to empty schools, and it just didn't make sense', a Special Forces officer told US government interviewers in 2014. '[Local Afghans] didn't really want schools. They said they wanted their kids out herding goats.'
The state the West was building, then, had no roots in Afghan society. No support. No real legitimacy. It was sustained almost entirely by Western largesse – without it, it would cease to exist, as proved to be the case.
While Western powers were creating an Afghanistan for Western consumption, the Taliban was increasingly resurgent – profiting in the main from many Afghans' resentment towards the occupiers.
As the conflict in Afghanistan dragged on into the 2010s, it was becoming clear that the nation-building, liberal-interventionist mission was losing momentum. The financial crisis had hit the West hard, economically and politically. And domestic support was ebbing for military adventures, especially as the body bags began to pile up. US president Barack Obama showed clear signs of weariness when he came up with an absurd timetable for withdrawal in 2009, as if a military campaign could be waged according to a schedule rather than a set of tactical and strategic objectives. It showed that the desire simply to be out of Afghanistan was growing even then. His successor, Donald Trump, continued this search for an arbitrary, scheduled endpoint to the occupation, before Joe Biden finally found it in April 2021. Biden announced the withdrawal of US forces by 11 September, a date clearly chosen for its symbolism. 'We went to Afghanistan because of a horrific attack that happened 20 years ago', he said at the time. 'That cannot explain why we should remain there in 2021.'
He may have had a point. But in providing a departure date, Biden set the clock ticking on the Western-backed Ghani's rule, and effectively gave the Taliban a timetable for regaining power. When the time came, a month ahead of schedule, the Taliban only had to breathe on the Afghan state for it to fall over. It commanded the support and loyalty of too few to stand.
While Western powers had to withdraw, the manner in which they did so made a bad situation infinitely worse. Despite the timetable, Western nations scrambled to evacuate their citizens and the Afghans who had worked with them. No one, it seems, thought it prudent to rescue these people before the withdrawal date. The sudden military exit left the Taliban with a treasure trove of weaponry, tanks and aircraft. It became a major humiliation for the West.
Two years on from the Taliban's triumph, Afghanistan finds itself in dire straits. The huge flows of Western aid that had kept the Afghan economy afloat during the occupation disappeared almost overnight. In June last year, the UN Security Council estimated that the Afghan economy had contracted by 30 to 40 per cent since August 2021. It has picked up a little since then, thanks to some aid getting through. But the stats still make for grim reading. A reported 34million people – 90 per cent of the population – are living below the poverty line. And an estimated two in three Afghans don't know when they will get their next meal.
Life under the Taliban is proving predictably oppressive. Media are censored and dissenters persecuted. Women and girls are suffering especially hard under the hardline Islamists. According to the UN, around 80 per cent of girls of school age are not in education. The number of women working dropped by a quarter between August 2021 and March 2023.
Moreover, those Afghans who helped British and American forces during the occupation now live in fear for their lives. This shames the British state in particular. The UK government's bespoke Afghan resettlement schemes may have rescued about 25,000 refugees from certain execution at the hands of the Taliban, but many more have been unable to use the scheme thanks, it seems, to a mixture of bureaucratic incompetence and a lack of will. They are now either in hiding in Afghanistan or in refugee camps in Pakistan.
'A foreign-policy failure'. That was how Sir Laurie Bristow, a former British ambassador to Afghanistan, described the occupation this week. But it was more than that. It was a foreign-policy catastrophe, one the people of Afghanistan have to live with everyday.
Afghans deserve far better than Taliban rule. They deserve freedom and democracy, not hardship and repression. But as the occupation of Afghanistan made all too clear, these are not ideals that can be delivered by NGOs and tanks. They have to be desired and struggled for by the people themselves. That is the only way to really build a nation.
Tim Black is a spiked columnist.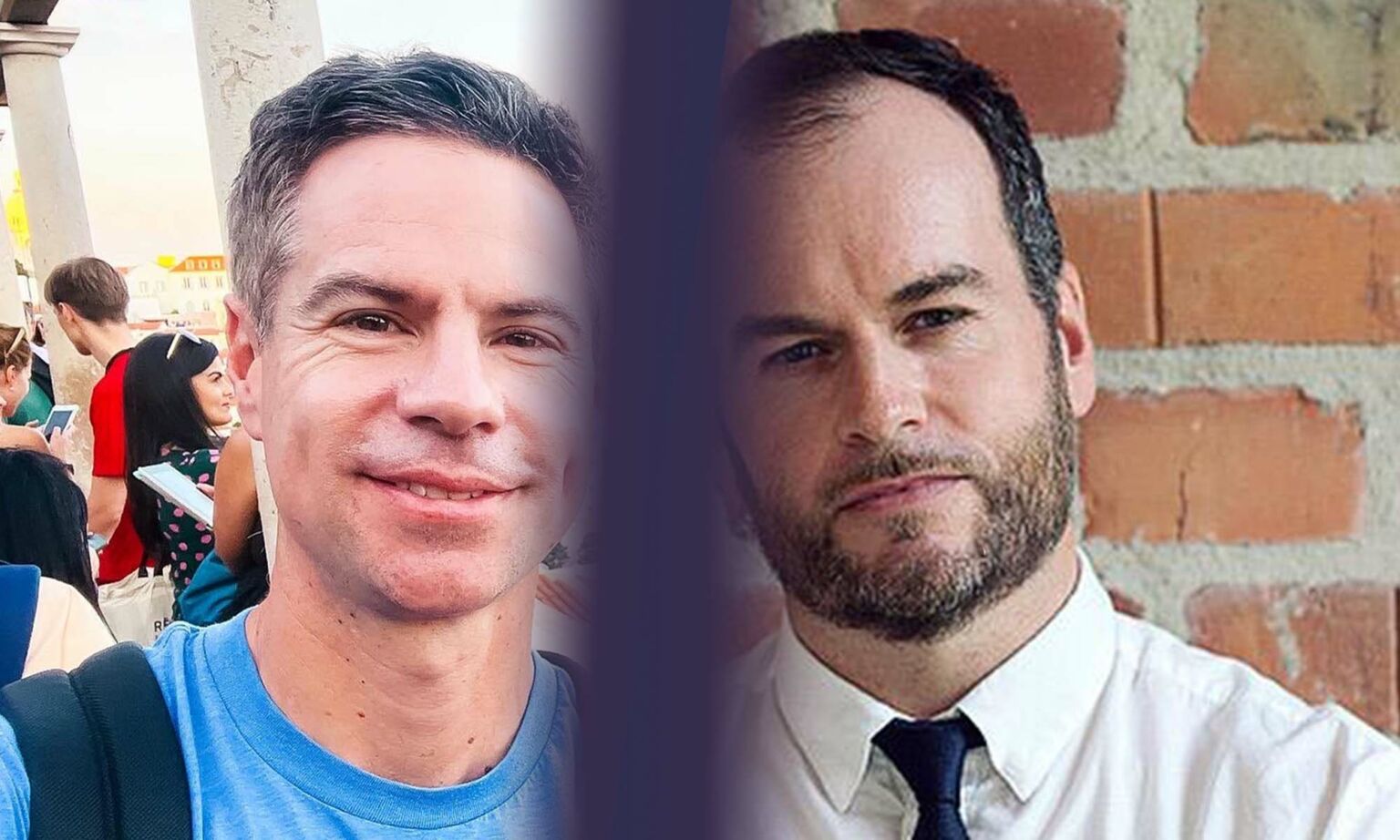 Michael Shellenberger and Brendan O'Neill – live and in conversation
ZOOM EVENT
Tuesday 29 August – 7pm to 8pm BST
This is a free event, exclusively for spiked supporters.
To enquire about republishing spiked's content, a right to reply or to request a correction, please contact the managing editor, Viv Regan.