'The banks are out of control'
Nigel Farage on the horrifying scale of 'debanking'.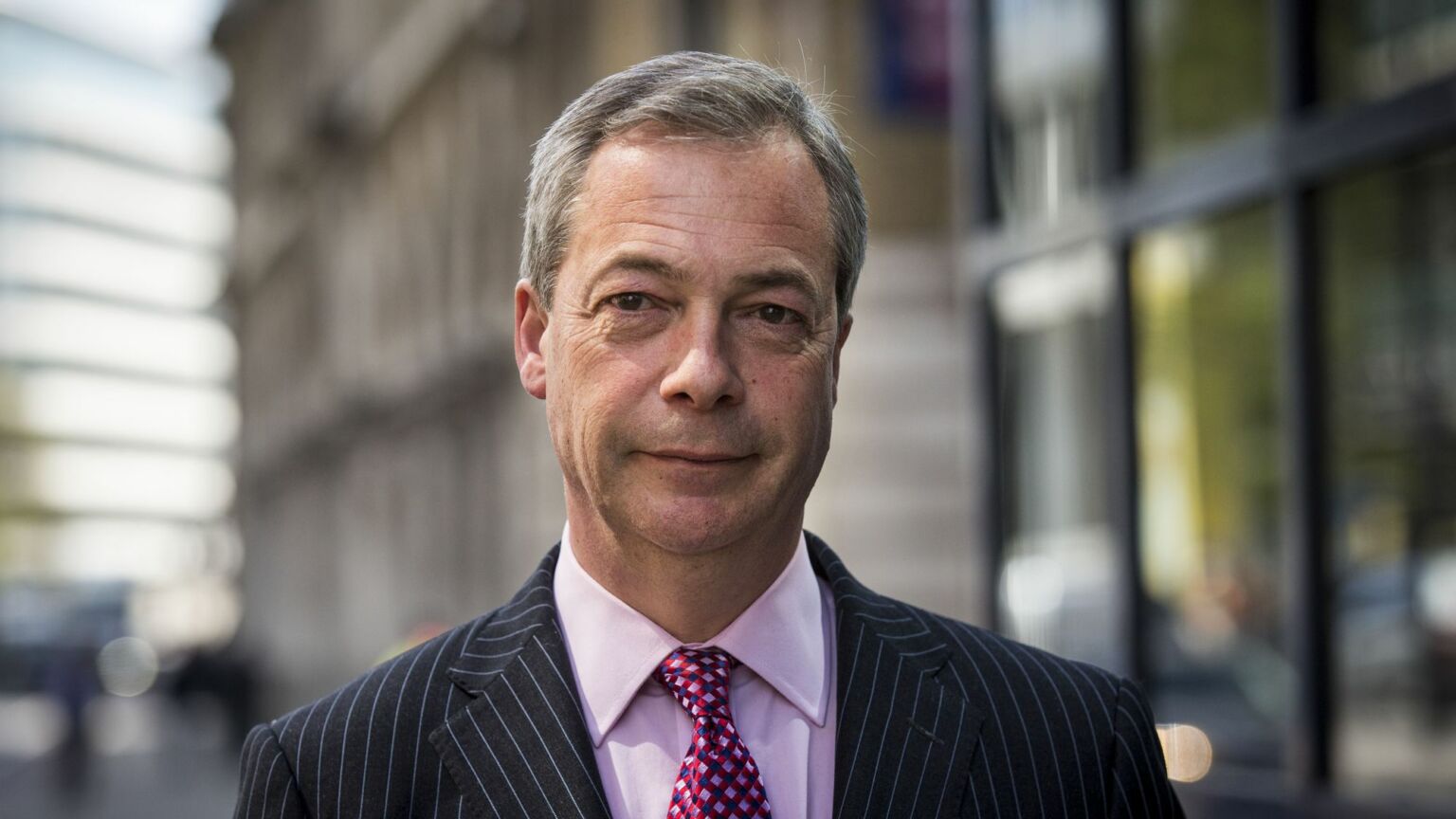 The Nigel Farage 'debanking' scandal has rocked the banking sector. Since the former Brexit Party leader revealed that his bank accounts had been closed for political reasons, the heads of Coutts and NatWest have been forced to resign. The UK government has intervened as well, drawing up new rules to make it harder for banks to close customers' accounts because of their views. But Farage insists the battle is not over. The banks are now deeply politicised, he says, and the scale of the 'debanking' phenomenon is far greater than many realise. Nothing short of a major cultural change, he argues, will stop the banks from trying to impose their worldview on everyone else.
To discuss this, Farage joined Brendan O'Neill on the latest episode of The Brendan O'Neill Show. What follows is an edited extract from their conversation. Listen to the full episode here.
Brendan O'Neill: What was it like when you found out that Coutts was closing your account?
Nigel Farage: I had been a customer of Coutts since 2014. There was always a healthy income going into my accounts and I maintained a positive cash balance. I had even taken out a mortgage there and paid it back early. I didn't think there was a problem. There had never been a problem before.
Out of the blue, I got appointed a new account manager. He didn't speak to me for months, despite me asking to talk to him. Then I got a phone call from Coutts to tell me my accounts would be closed. I was shocked. I asked if it was to do with my status as a 'politically exposed person' (PEP) and I was told everything would be explained in a letter. That letter came two or three days later, simply saying that my accounts were being closed. It gave no explanation whatsoever.
I was horrified by all this. And I wasn't having it. I wrote to Peter Flavel, the CEO of Coutts (although I'm pleased to say he's no longer the CEO), asking what the bloody hell was happening here. What had I done wrong? Flavel didn't even have the courtesy to acknowledge my email.
I tried to talk to other banks, but they said they couldn't do business with me. As a PEP, the cost of compliance was just too high. I became very concerned. To be honest, I was quite down about it. I felt that I couldn't go public with this, because it was so humiliating. I was concerned it would be taken by my enemies as a victory against me.
Then I started doing a bit more research and found that it wasn't just me this was happening to. An awful lot of people have had their accounts closed without explanation. In fact, it was happening to thousands of people. I realised that somebody had to blow the lid off this.
I filed a subject access request with Coutts. What I got back was the dossier that had been compiled on me by the bank's 'reputational risk committee'. It was 40 pages of bile, vitriol and prejudice on a level that I've never seen. That was when I knew I had to go nuclear with this. What is happening to me is not isolated to Coutts or NatWest or any other bank. It runs right through the industry. Banks have become deeply politicised.
I decided my fight against debanking would have to be public. I want other people to come out and talk about their own experiences. I want to get a handle on the scale of this problem. I'm delighted to see people like energy secretary Grant Shapps, for example, explaining that his family can't get bank accounts because of the PEP classification. Dominic Lawson wrote an amazing piece about this in the Daily Mail. His daughter, who has Down's Syndrome, was unable to open a bank account because her grandfather, Nigel Lawson, had been chancellor of the exchequer 40 years ago.
That was really when the avalanche began. I say avalanche, because I have never received so many messages before. These are exasperated, scared, confused people. People who risk losing their incomes, their homes and their businesses because of the way banks have behaved.
O'Neill: The dossier produced by Coutts was particularly shocking. How did it feel when you read it?
Farage: I had expected a degree of prejudice – the kind of prejudice you could only get from upper-middle-class white people with double-barreled names – but I was truly horrified reading that dossier. Some of it was funny, like the fact Coutts took issue with me knowing Novak Djokovic. Coutts also didn't like that I retweeted what I thought was a hilarious Ricky Gervais joke, which the committee deemed 'transphobic'.
The rest of the dossier, though, was absolutely vile. I was shocked. I didn't want to put it in the public domain. I knew that it was dragging up accusations and allegations that were made against me a decade ago. These have now been disproven, but I certainly did not want to reheat this idea that somehow I was being funded by the Kremlin. Coutts's report mentioned Russia 144 times – that's more mentions than Brexit. For the people who hate me, the dossier reinforced everything they wanted to believe. Since I went public with it, I've seen some fresh anger and hatred directed towards me on the street. And yet I had to publish it. Otherwise I could not beat the lie that Coutts had given to the BBC that I had run out of money. The dossier proved that the real reason Coutts closed my account was not commercial, but political.
It has been gruelling, but it's all been worthwhile. Because, suddenly, many millions have woken up to what's going on in this country. If I can be debanked, then you can be debanked. This is real. The banks are completely and hopelessly out of control. They've got to be brought to heel.
Nigel Farage was talking to Brendan O'Neill on The Brendan O'Neill Show. Listen to the full conversation here:
To enquire about republishing spiked's content, a right to reply or to request a correction, please contact the managing editor, Viv Regan.