The lockdown lifestyle is here to stay
Now the New York Times is warning us to stay indoors to avoid the perils of climate change.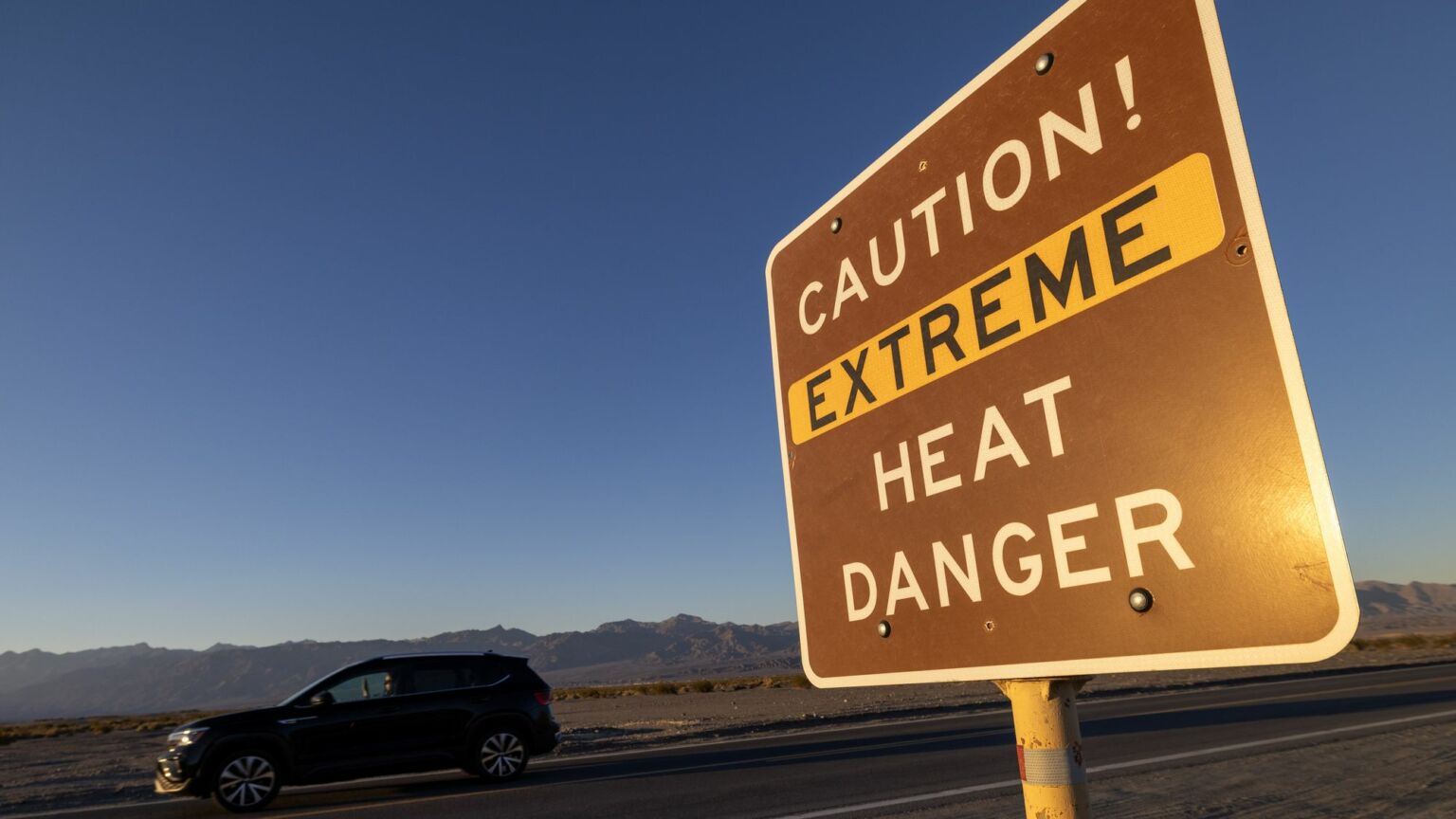 Back in simpler times, there was a popular knick knack often found in the suburban gardens of jovial Boomers. It featured a piece of rope hanging from a wooden plaque, which read: 'Weather Rope: If the rope is wet, it's raining. If the rope is moving… windy. If the rope is not visible… foggy. If the rope is gone… hurricane.' The point being, when it comes to assessing the state of the weather, use your eyes.
Thankfully, in 2023, we have New York Times reporters on hand to say more or less the same thing, but with the help of credentialed climate experts. Last week, the New York Times unironically posted an article with the headline: 'Is it safe to go outside? How to navigate this cruel summer.'
The piece begins: 'Excessive rain and flooding in the north-east, a dangerous heatwave with triple-digit temperatures across the south, west and Midwest, and smoke from wildfires in Canada have all come together to make this a summer of weather extremes in the United States, in which going outside can be riddled with perils.'
Oh really? It's hot in the summer and things catch fire? And a lot of rain sometimes falls from the sky? This is quite unexpected. Whatever should we do?
Thankfully, a journalist called Alisha Haridasani Gupta – whose former beat included 'the gendered ramifications of Brexit' – is here to tell us 'when it's safe to venture out'.
This being the New York Times, Gupta leans on the advice of an 'extreme weather expert' at the National Oceanic and Atmospheric Administration, who told her that, 'no matter what the extreme weather situation is, there are usually a few practical steps you can take' to reduce your risk.
For safety's sake, I will share the expert's tips for dealing with high temperatures: 'Avoid vigorous activity outdoors and limit your exposure to the heat.' And what if excessive rainfall threatens to produce a flood? 'The Federal Emergency Management Agency recommends moving to higher ground.' What if the air quality is really bad? 'Stay indoors as much as possible with the windows closed.'
This groundbreaking piece of reporting was brought to us courtesy of the New York Times' 'Well desk'. Tellingly, the desk's editor is Lori Leibovich, a journalist with a background in 'increasing company revenue and brand value'. This made me suspect that Gupta's article is not really a necessary piece of journalism designed to keep people alive (even though summer is clearly trying to kill us all). It is probably better understood as a piece of marketing. It's clickbait that exists to drive traffic and engagement, rather than to inform readers.
All that would be totally fine, if the New York Times weren't always up on its high horse preaching to the great unwashed about the need to distinguish between 'real' reporting and 'fake news', while positioning itself as the arbiter of some great moral truth.
Sneakily combining editorial content with advertising is a tried and true strategy for media companies that predates the internet. Back in the analogue days, when I worked at the New York Times, every so often the editors would be told to produce a whole new section at very short notice, so that the paper could run more ads and make more money. These revenue-generating sections were referred to as a 'caboose', and they weren't where the paper's greatest works were printed. They were full of frivolous, lifestyle stuff. But the ads paid the bills.
Ms Gupta's summer-is-hot story reveals two interesting developments. Firstly, it shows that the New York Times – which has made a huge fortune off of its reputation as the US paper of record – has now melded its revenue-generating, business side with its editorial side in ways that can sometimes seem imperceptible. Content strategies, branding, lifestyle – these are words that the gruff newspaper men of old would have scorned at, but they now rule in digital media.
The second thing the story reveals is how easily the fears of the Covid era have translated into fears of climate armageddon. So much so that America's liberal elites now seem to want professional reassurance before stepping out of their air-conditioned homes on a hot day. It has effectively become a marker of high status to be ostentatiously afraid of the great outdoors and the invisible threats it supposedly poses, whether that's from the Sun or from a virus.
By asking 'Is it safe to go outside?', the New York Times has shown us that it knows precisely how to monetise its audience's anxieties.
Jenny Holland is a former newspaper reporter and speechwriter. Visit her Substack here.
To enquire about republishing spiked's content, a right to reply or to request a correction, please contact the managing editor, Viv Regan.