How David Bowie predicted the trans movement
His 1995 album, Outside, gave us a chillingly accurate foretaste of the contemporary cult of gender.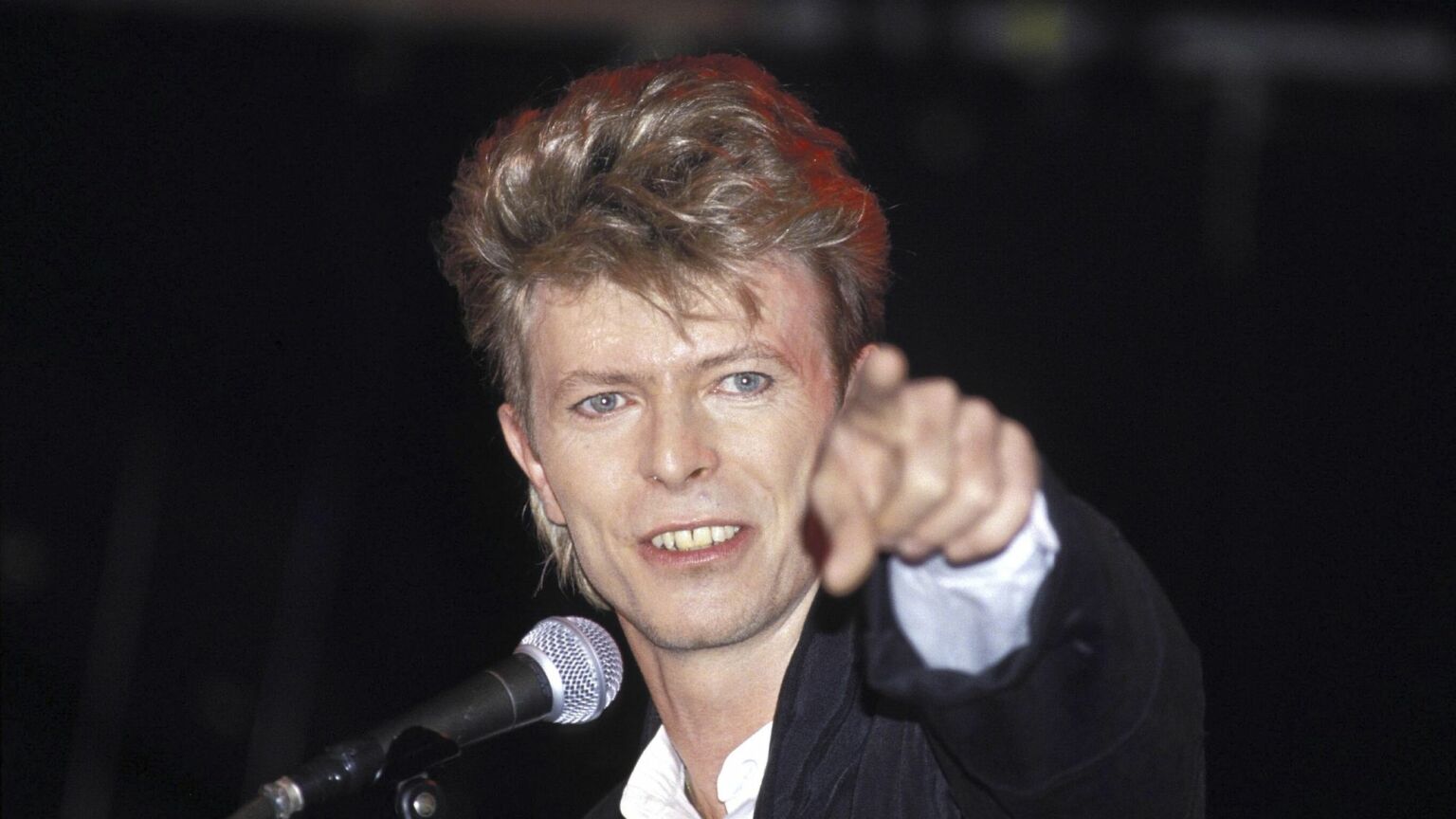 You didn't see it in any of David Bowie's multiple performance personas, which went from bisexual alien rock Messiah to emaciated fascist aristocrat. But Bowie was a terrible old worrier. And he was especially jumpy when looking to the future. The man behind Halloween Jack and Aladdin Sane was often more of a Nervous Nellie.
His very first album in 1967 contains 'We Are Hungry Men', a song about overpopulation. It's a panicky vision of civilisation descending into mass cannibalism. At one point, he declaims, in his chirpy cockney Anthony Newley singing style, 'We will turn a blind eye to infanticide!'.
By 1970, Bowie was envisaging the 'Saviour Machine', an AI – brainchild of 'President Joe', which, okay, is a bit spooky – that decides to wipe out humanity. Even his biggest global hit – 1983's wedding-reception floor filler, 'Let's Dance' – has a shade of the apocalypse in it: 'Let's dance, for fear tonight is all.'
But I think the biggest bullseye Bowie ever hit with his predictions comes from the latter period of his career, and nobody has really noticed it yet. I'm talking about Outside, his sprawling 1995 album – at 75 minutes, easily his longest and most difficult listen – which tells the story of a teenage girl's drugging and mutilation, at the hands of a cult of internet 'artists' with heavily filtered avatars and altered bodies. Essentially, the album gives a chillingly accurate foretaste of today's cult of gender.
In 1995, this scenario seemed, to say the least, very unlikely and, frankly, a bit embarrassing. Even the album's sound seemed a bit off back then. Here was a millionaire rockstar dad doing Nine Inch Nails-style industrial, several years after that genre's heyday. It all came over as a bit desperate. It seemed like another clumsy attempt to reverse the damage done to his 1970s image as a mainstream exponent of the avant-garde by his activities in the 1980s – such as larking about with Mick Jagger in a warehouse, making indescribably naff Pepsi ads, and sporting a spectacular mullet.
The timing was all wrong, too. For 1995 was the apex point of bread-and-butter Britpop – all supermarkets, council flats and social-comment straightforwardness. Grand dystopian visions were as unfashionable as possible. Banging industrial noise had been incorporated into the mainstream years before and had flowered into new 1990s forms with Underworld and the Prodigy. Outside, by contrast, sounded a bit like Depeche Mode in 1987.
Outside's fixation on the internet also struck us as odd. In 1995, there were only about 10,000 websites in the world – there are now 1.1 billion. Going online involved wonky modem connections that made weird 1950s sci-fi noises and being charged by the minute on your landline bill. Bowie fretting about it seemed positively quaint, like one of the ladies of Cranford swooning at the sight of a steam train. And why was this tale of futuristic dystopia set in 1999, which felt like next week? We forget how corny the millennium was. Mere mention of it raised a groan. I think Bowie may have been using it as a shorthand metaphor for the turning of a Yeatsian 'gyre', one age giving way to another. But at the time, it just felt baffling.
What about all the other crazy stuff in Outside? It had cut-up lyrics about cut-up people. Silly comedy voices talking gibberish were interspersed throughout the record. The CD booklet featured all the characters who appear in the album, including Bowie depicted as the teenage girl victim, Baby Grace Blue, and as nihilistic transsexual Ramona A Stone. To Ramona's left were the words: 'No-future priestess of the Caucasian Suicide Temple.' To the right: 'In the future, everything was up to itself.'
What on Earth was he going on about?
Time erases the fleeting considerations of fashion. Musically, Outside sounds almost timeless now, full of the unexpected chordal shifts and catchy tunes that underpin all of Bowie's best work. It has certainly endured much better than any of its Britpop contemporaries. Its loosely assembled story of an 'art crime', in which parts of a teenage girl are chopped and changed in a transhuman experiment by disturbed internet dwellers with filtered avatars, reads very differently nearly 30 years on.
That's because Outside is our world. In fact, our world is even worse. In Outside, what happens to Baby Grace Blue is at least a crime that gets investigated by the authorities. Not even Mystic Bowie could have foreseen that this kind of drugging and / or mutilation would now be carried out by qualified surgeons of the medical establishment, and portrayed as 'life-saving', 'gender-affirming' healthcare.
Our world is where the paranoid personality disorders and permanent unhinged smirks of the anime-avatared, the real-life Ramona A Stones, are indulged and indeed 'celebrated', by figures such as the mayor of London and by institutions from high-street banks to coffee shops. Where a man who sliced off and then ate his own testicles during a 30-year stretch in prison can tell a cheering crowd in Trafalgar Square to 'punch a TERF' in 'the fucking face', to whoops and cheers from the audience. Where teenage girls are steered behind their parents' backs towards synthetic hormones and mutilation. Where people who dispense these hormones are nominated for awards. And where it's 'unkind' to object to any of this.
Outside was, I think, the closest Bowie got with his crystal ball. In 1995, we thought he'd maybe gone a bit mad. It turns out he was the sane one. He tried to warn us, but we went mad instead.
Gareth Roberts is a screenwriter and novelist, best known for his work on Doctor Who.
To enquire about republishing spiked's content, a right to reply or to request a correction, please contact the managing editor, Viv Regan.