Is it a crime not to affirm your partner's gender?
New CPS guidance on domestic abuse reveals how trans ideology has corrupted the criminal-justice system.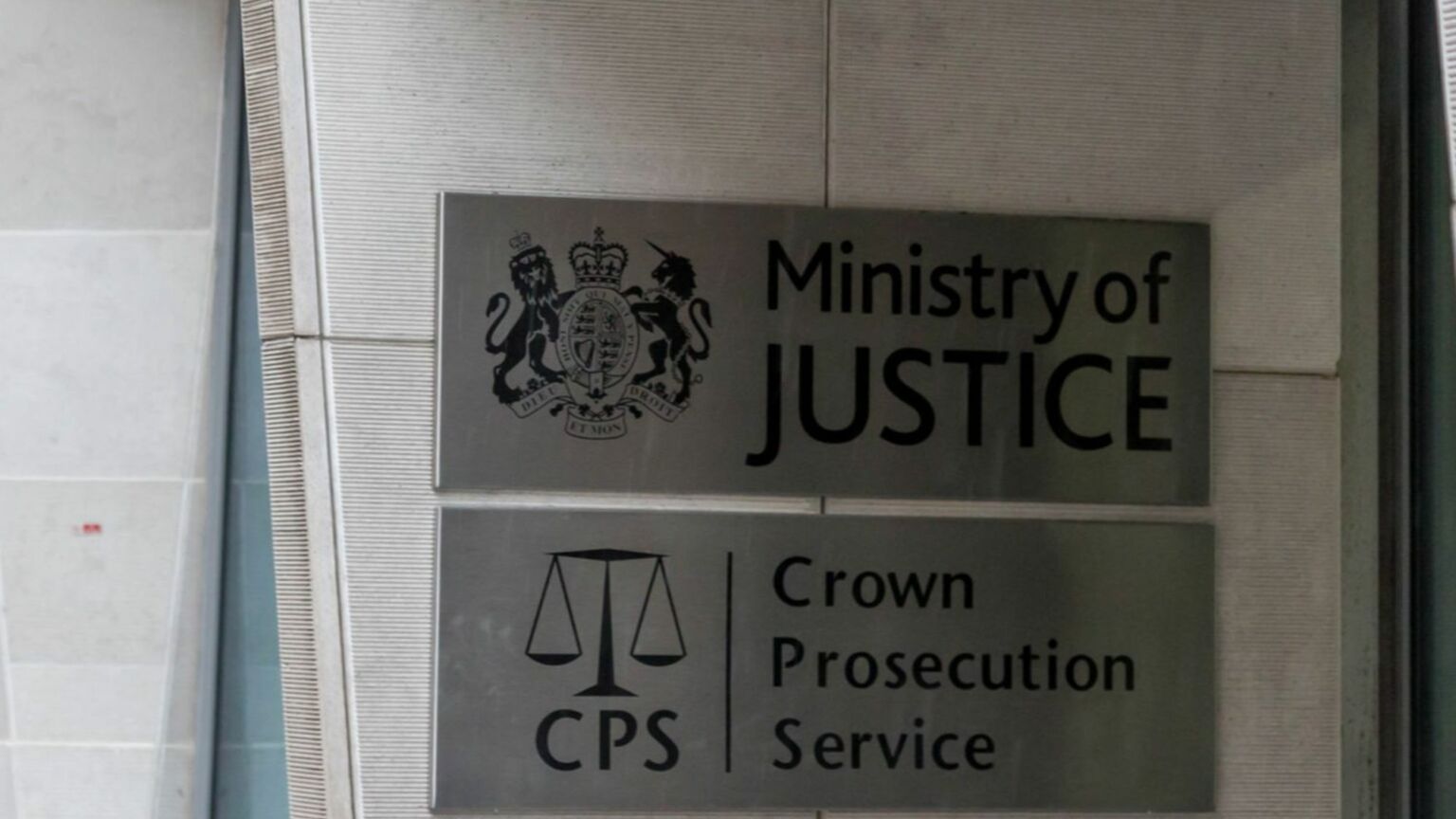 The Crown Prosecution Service (CPS), which oversees almost all criminal prosecutions in England and Wales, has become the latest public body to fall prey to gender ideology.
This is all too clear from its new domestic-abuse guidance, which was originally published in December last year. Prosecutors have been told that withholding money for a family member to transition, or sharing pre-transition images of them, could constitute 'criminal coercive control'.
This is a remarkable move on the part of the CPS. Since the Serious Crime Act 2015, the crime of coercive control can be committed against anyone that you are having or have had an intimate personal relationship with. This includes current or former partners and even your children. So what would happen to a parent who found testosterone in their 12-year-old's bedroom and destroyed it, and the child then called the police? The guidance suggests that this parent could be prosecuted. It is as if it has been written by a trans activist.
The CPS claims that the public was consulted when the guidance was drawn up. But it's unlikely people were consulted in any meaningful way, given the outrage it provoked when its contents finally reached a wider audience over the past few weeks.
As a co-founder of campaign group Fair Cop, I first became worried about the direction of travel in the CPS last June. That was when director of public prosecutions Max Hill KC tweeted out his congratulations to trans-identifying man Sophie Cook, who had been appointed as the new 'Speak Out Champion' at the CPS. Cook's remit is to 'embed' Diversity, Inclusion and Equality into the workforce. I questioned Hill at the time about appointing Cook to this role. After all, Cook is not coy about expressing his distaste for women who believe that sex is real and that it matters. What would become of the 'gender critical' CPS employees?, I asked. No answer came.
Over the months that followed, Fair Cop received more information from those worried about ideological capture in the CPS. This culminated in Fair Cop's open letter to Max Hill on 8 July 2023. There we set out in detail the worrying information we had received about the activities of Sophie Cook and other trans-rights activists. Many of these activists played a part in CPS hate-crime advisory panels and in its May and June 'hate crimes' newsletters. These newsletters thought it appropriate to cite two live criminal proceedings as examples of 'transphobic hate', which the CPS should surely know could constitute contempt of court.
It's pretty clear what is happening here. By appointing Sophie Cook last year, the CPS essentially announced it is firmly on the side of trans activists. Gender-critical employees and even gender-critical defendants could now face discrimination, even though this is against the law. And now, judging by this domestic-abuse guidance, its ideological capture is nearing completion.
This really matters. The CPS is our independent prosecuting authority. It has to be impartial and it has to treat everyone fairly. The new domestic-abuse guidance does neither. It could empower a barrister to crossexamine a weeping spouse who has been told her inability to call her husband of 20 years 'she' or 'her' makes her criminally abusive. Criminal barrister Dennis Kavanagh has suggested that if he was asked to do this he would return the brief, as it would be in breach of the Bar Standards Board's code of conduct. Prosecutions should take place by operation of the law, not according to the ideological bent of the prosecutor.
Max Hill has a month to respond to Fair Cop's open letter and then we will take advice as to whether legal action is possible. It really shouldn't have come to this. But with politicians and civil servants too afraid or too brainwashed to say anything as simple as 'women don't have penises', it now falls to the public to start fighting back.
Sarah Phillimore is a barrister and member of Fair Cop. A version of this article originally appeared on Sarah's Substack, on 14 July 2023.
Picture by David Pearson, published under a creative-commons licence.
To enquire about republishing spiked's content, a right to reply or to request a correction, please contact the managing editor, Viv Regan.