How Net Zero will punish ordinary people
Households are paying a heavy price for our elites' green dogma.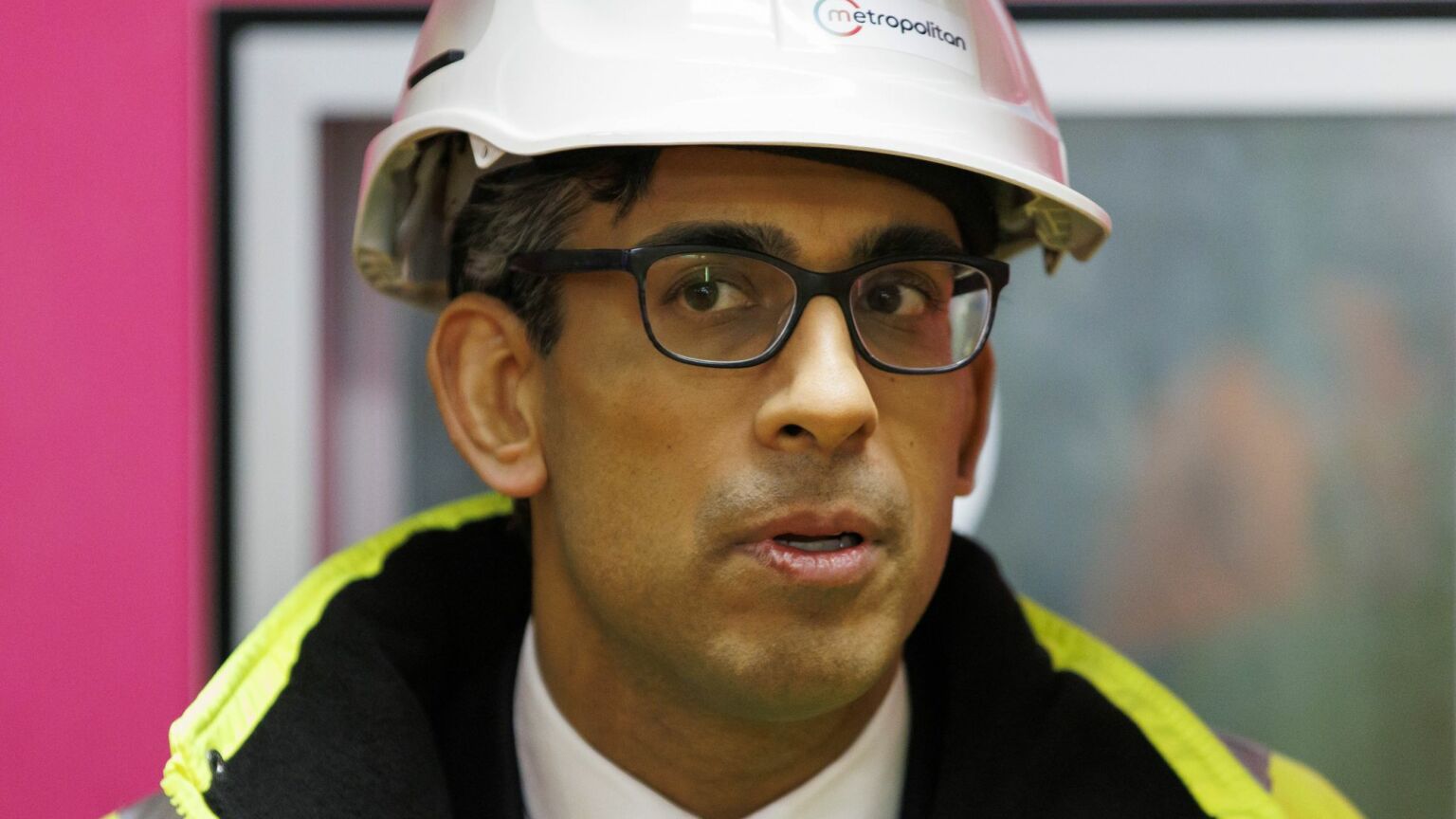 You've got to hand it to Rishi Sunak and his government. Their policies on energy have surely set a record for incoherence. Nowhere is this more apparent than in the government's handling of the so-called Net Zero levy – a surcharge on household energy bills, which is being used to fund the UK's transition to a decarbonised economy by 2050.
Last month, energy secretary Grant Shapps announced that a proposed £120 household levy, which would have been used to fund the UK's hydrogen industry, was to be scrapped. He told the Telegraph that he doesn't 'want to see people's household bills unnecessarily bashed by this'.
Yet just days later, the government revealed that a different green levy costing households an extra £170 a year would be imposed instead. Consumers were paying this levy until September 2022, when it was suspended as part of the Liz Truss administration's cap on household-energy bills. And so, with the expiration of the energy-bill cap, the charge came back into effect this month.
This Net Zero surcharge of £170 a year is far from trivial. And like any fixed-rate tax, it will hit the poorest hardest. This is yet another blow to people's living standards, delivered in the name of Net Zero.
We shouldn't be surprised, of course. It's not just the government that's committed to Net Zero. Almost every UK MP also supports Net Zero, and so there has been very little opposition to the levy.
In fact, almost every MP has fully embraced the religion of environmentalism. And they support the basic principle of environmentalist dogma – that is, that 'the polluter pays'. You might expect this to mean that, say, oil and gas firms would be made to carry the can for Net Zero. But in truth, UK households are also seen as 'polluters' by Westminster. And they have been seen as such at least since Professor Nicholas Stern's famous 2006 report on climate change, commissioned by the then Labour government. Throughout his 700-page report, Stern bracketed households alongside firms as a major culprit for CO2 emissions.
Fifteen years later, most of us still use gas for central heating and for cooking. Most of our electricity is largely generated by gas-fired power stations, too. And so it follows from green principles that we are culpable for climate change. As the government sees it, we are polluting the atmosphere and must be made to pay for the privilege. Anticipating today's Net Zero levy, Stern said that 'a tax can be introduced so that emitters face the full social cost of their emissions'. This is the unappetising prospect that householders are now facing.
For our political elites, £170 a year per household might seem like a small price to pay for 'saving the world'. They seem to have persuaded themselves that the more sacrifices we make, the better. In fact, they are especially keen to ensure that Britain is seen as a 'world leader' in eco-austerity. As Boris Johnson said in announcing his government's 'landmark strategy' for Net Zero in 2021, it 'sets the example for other countries to build back greener too as we lead the charge towards global Net Zero'. Or as a Guardian columnist put it last year, Britain ought to be 'trying to set an example to other countries by doing exactly what the climate demands'.
Essentially, for our political class, the fight against climate change is as much about showing off on the world stage as it is about reducing CO2 emissions. They're happy for us to pay more just to heat our homes or cook our food, because it gives them a warm self-righteous feeling. It lets them pretend they are staving off the apocalypse.
In this sense, Net Zero is a very expensive piece of political grandstanding. And as the levy on our bills confirms, it is ordinary households who are expected to pay the price.
James Woudhuysen is visiting professor of forecasting and innovation at London South Bank University.
To enquire about republishing spiked's content, a right to reply or to request a correction, please contact the managing editor, Viv Regan.