The petulance of the Privileges Committee
Now it has scolded Boris Johnson's supporters for daring to criticise its Partygate investigation.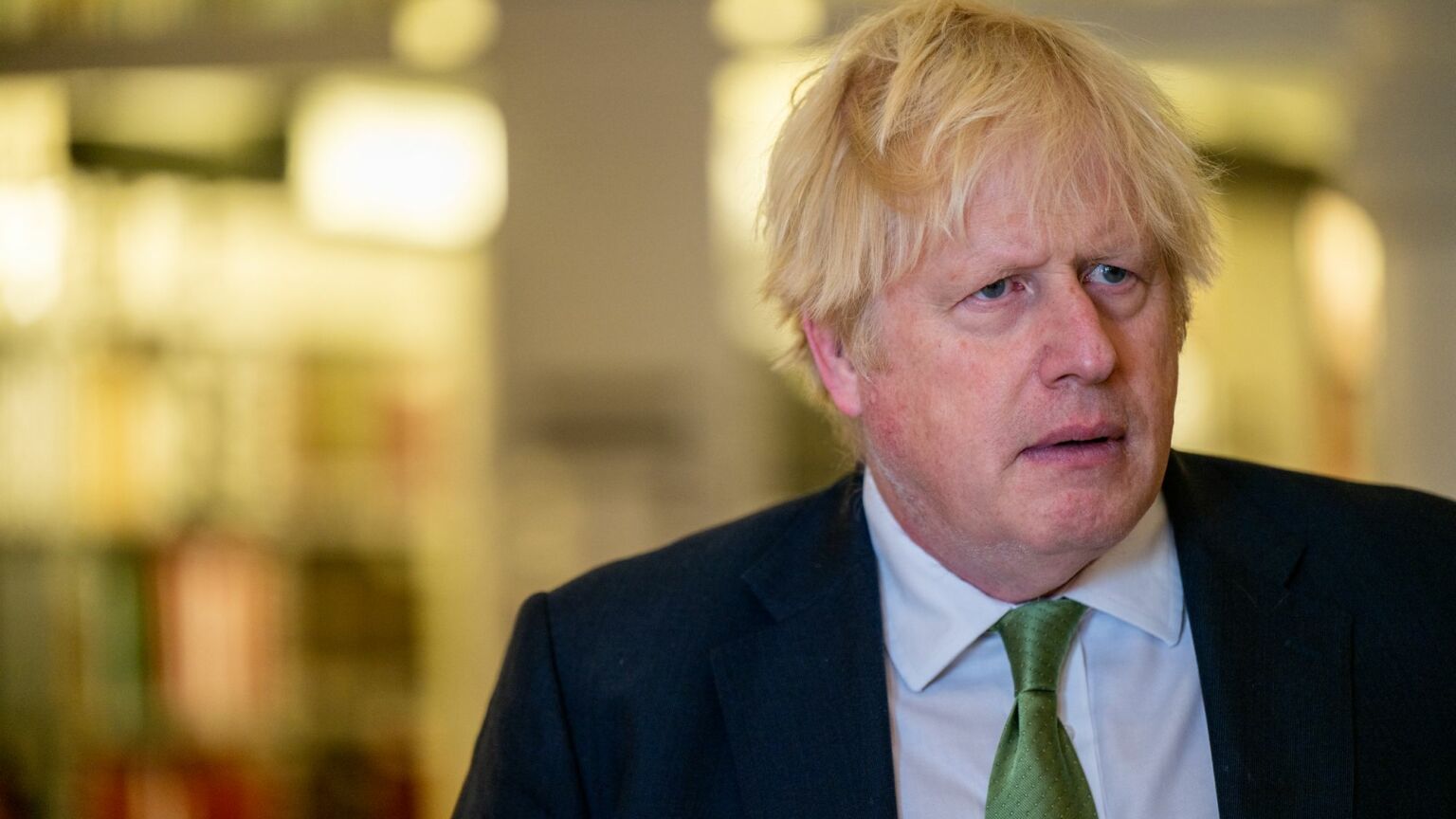 The House of Commons Privileges Committee published a report last week condemning a group of MPs and peers who had criticised its investigation into Boris Johnson. The former prime minister resigned as an MP in response to that investigation, which concluded he had misled parliament over lockdown-breaking parties in Downing Street. Now, in this new report, Nadine Dorries, Jacob Rees-Mogg and Priti Patel, among others, stand accused of mounting 'vociferous attacks' on the committee's investigation into Johnson, as part of a supposedly orchestrated attempt to undermine it. This includes claims from Johnson supporters that the committee was a 'kangaroo court' and that it was conducting a 'witch hunt' against him.
There is a major problem here: the committee has no authority to issue this second report. The Privileges Committee was authorised to investigate Johnson over Partygate by a motion of the House of Commons on 21 April 2022. Its remit was limited to that. That's an important point of law we call 'agency'. When you delegate, as the Commons did, to an agent, the agent only has the powers you give it. The Privileges Committee was never given the power to go after MPs and peers for criticising it. It's the equivalent of empowering your estate agent to sell your house, only to discover he has decided to sell your car, too.
This is not the first time the committee has acted almost as a law unto itself. It did so twice during its investigation into Johnson. Firstly, it redefined what it means to commit contempt of parliament, from 'knowingly misleading' parliament to merely 'misleading' parliament. This made it much easier for the committee to find Johnson guilty. Secondly, it authorised itself to investigate Johnson's alleged breaches of the broader Covid 'guidance', rather than his breaches of the more clear-cut 'rules'.
Admittedly, the committee has tried to justify this second report. But it is an odd justification. It has pointed to a general power to bring to the attention of the House of Commons anything it believes is relevant to an investigation. But how is it relevant that some MPs and peers called the committee a 'kangaroo court' outside parliament or on Twitter. The committee members did not have to read or listen to these criticisms. Even if they did, they explicitly say in this second report that they weren't 'intimidated' by the criticisms. It certainly looks that way, given they dished out a severe punishment to the ex-PM. Had he not resigned, Johnson would have had to serve a 90-day suspension. How is it relevant that some members of parliament were critical of the committee's work, when those criticisms clearly didn't affect it?
The committee has also been oddly selective in which MPs and peers it has chosen to condemn. Bob Seely MP very clearly called the committee a kangaroo court on BBC Newsnight, but he's not been named in the second report. Lord Jackson made similar comments on another BBC programme, but he's not been named, either. So why did the committee decide to single out the likes of Dorries, Patel and Rees-Mogg?
And what of Lord Pannick, who was Johnson's barrister during the investigation? He co-wrote two expert legal opinions which eviscerated the work of the committee. You can read the first and most detailed one here, which was co-authored by junior barrister Jason Pobjoy. In an expert and forensic way, Pannick attacked the committee's behaviour and exposed its incompetence. But he has not been censured by the committee.
This second report has nothing to do with protecting the integrity of parliament, or any of the other rather grandiose justifications offered for its publication. No, it's mainly fuelled by the wounded egos of the committee members and a desire to settle scores. They simply can't take criticism.
In my experience, barristers say far worse things to judges than what has been said about the Privileges Committee. The rudest barrister was probably Gordon Pollock, who was rumoured to have once said to a judge: 'That is the stupidest thing I have heard said in this courtroom, even from you.' FE Smith, who later became lord chancellor, was also famously rude in his day.
In its dealings with Johnson, the Privileges Committee sat as a fake court, indulged in a quasi-judicial process and carried out a mockery of justice. With this second report, the committee is now stomping its feet and demanding respect, all because it was criticised by a few individuals. And on and on it goes. That's the problem with show trials. It's very hard to stop at one.
Steven Barrett is a barrister.
To enquire about republishing spiked's content, a right to reply or to request a correction, please contact the managing editor, Viv Regan.