The quiet revolt against veganism
People are turning their backs on this puritan ideology.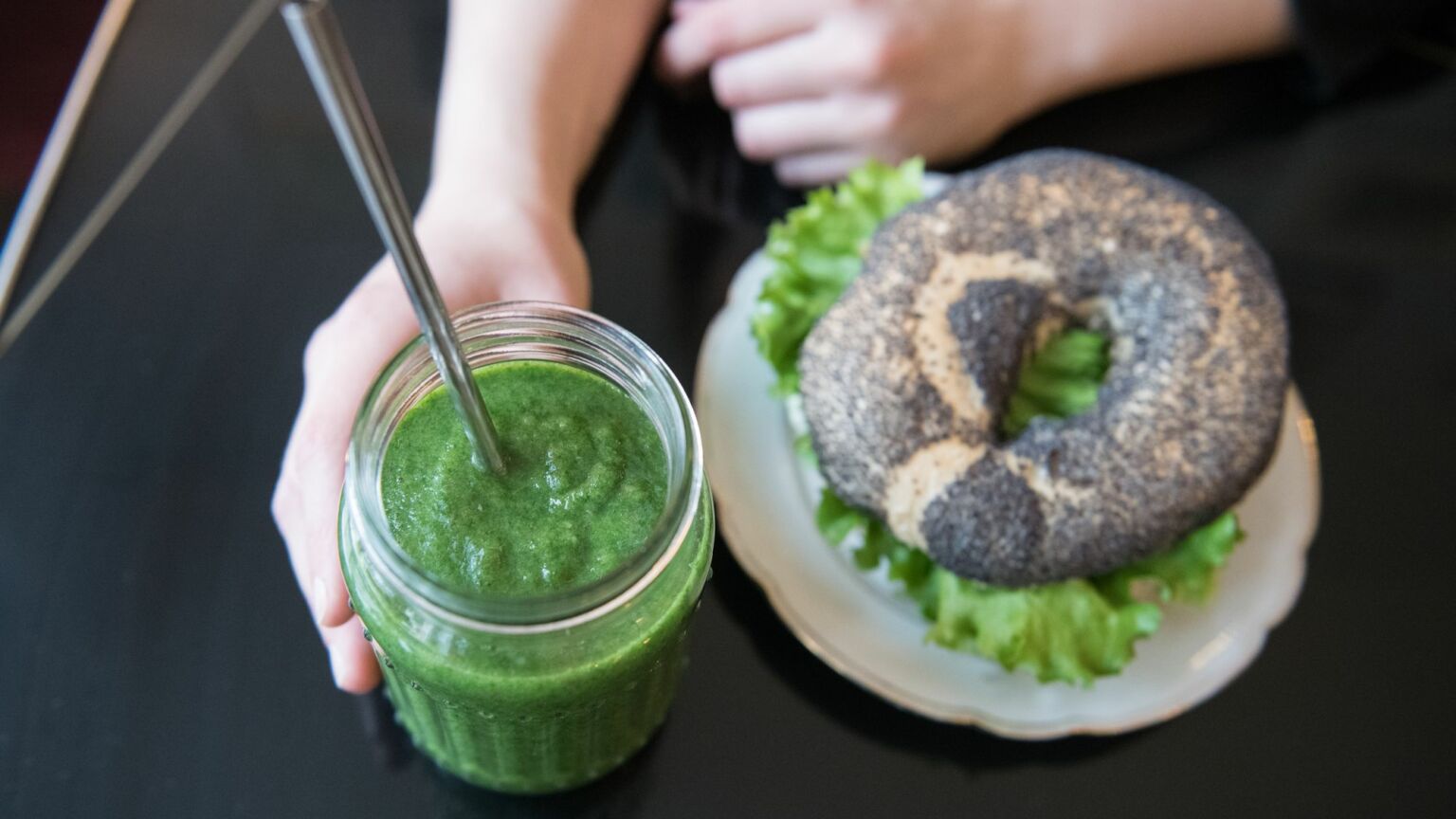 Have Brits finally had enough of veganism? Plant-based alternatives to meaty products have long been hailed as good for our health and for the planet. Vegan mince, vegan sausages, vegan bacon and vegan cheese seemed to be just about everywhere not that long ago. But now these products are quickly disappearing from supermarket shelves and from restaurant menus.
The trend is clear. A few weeks ago, Meatless Farm, a vegan food company based in Leeds, went into administration, sacking almost its entire workforce in the process. Last month, sausage-maker Heck reduced its meat-free offerings from 10 products to two, due to a lack of demand. Earlier this year, smoothie brand Innocent discontinued its entire dairy-free range for the same reason. And last year, Pret a Manger announced it would be closing down all but two of its vegan and vegetarian 'Veggie Pret' stores. All the signs point to Brits losing their appetite for veganism.
So where did it all go wrong? One of the obvious problems with plant-based alternatives is that they're just not very appealing. Or at least, not as appealing as their dairy and meat counterparts. Pretend meat and dairy products tend to have an odd texture, off-putting appearance and bland taste. The marketing promises that vegan alternatives are just like the real thing. In truth, the best you can usually hope for is something that just about enters the culinary uncanny valley.
There is, however, an even bigger problem with veganism – the sheer obnoxiousness that comes along with it. Veganism is not simply a diet. It is a self-righteous movement. It is an ideological crusade. It would be one thing if vegans ate their sad plastic cheese in peace. But vegans tend to believe they have a right to meddle in all of our diets. They insist that any animal-derived product is cruel and should be abandoned. And they think of themselves as superior to the rest of us because of the lifestyle they have adopted.
In recent years, there has been a relentless propaganda campaign against meat-eating. Academics, NGOs and the media insist that regular meat consumption is dangerous to our health and to the planet. Yet still most Brits remain unpersuaded by veganism.
Having failed to win people over with their arguments, vegans have recently turned to force and coercion. Activists are constantly devising new ways to stop us from eating our beloved burgers and bacon. Meat and dairy products have already been banned from numerous university campuses. Some activists want to extend this policy to the country at large and are calling on the government to 'transition to a plant-based food system'.
Other vegan activists have tried to physically prevent consumers from buying meat products. Back in April, a group of activists from Animal Rising (formerly known as Animal Rebellion) sat in front of the meat aisle in a Leeds Marks & Spencer to obstruct shoppers. Last year, two activists caused up to £100,000 worth of damage to Fortnum and Mason in Kensington after they poured bottles of milk over the carpet. At one point last year, Animal Rising acolytes even managed to disrupt the supply of fresh milk in some parts of the UK by blockading dairy-processing sites. Few people are impressed by these disruptive stunts.
If the preachiness and obnoxiousness of the vegan movement were not enough to put people off, then there is the cost. The vegan lifestyle is simply impractical for the vast majority of people. It is far more expensive than a regular meat- and dairy-filled diet. On average, vegan food products tend to be 15 per cent smaller than non-vegan ones, and they are 11 per cent more expensive per kilo. There is a good reason why vegans tend to be posh.
Plus, despite claims that going vegan is good for your health, switching to a plant-based diet can actually leave you prone to all kinds of nutrient deficiencies.
With vegan food being more expensive, worse for your health, and generally of lower quality than the animal-based food it seeks to replace, it's a wonder that anyone chooses this lifestyle at all.
That just leaves 'animal rights' as the last argument for veganism, but this is also highly questionable. Many animal-derived products don't involve the killing or even harming of animals, yet vegans still insist on shunning them. Veganism, like environmentalism more broadly, speaks less to a love of animals than a loathing of humans. Hence, animal-rights activists have recently been cheering on orca whales as they attack fishermen in Spain. Green zealots of all kinds want to reduce humanity's interactions with nature, even if that means sacrificing human welfare and pleasure in the process.
Thankfully, ordinary people are not interested in this regressive ideology. They are quite literally not buying what the vegans are selling. Perhaps the zealots will finally get the message and leave us alone.
Lauren Smith is an editorial assistant at spiked.
To enquire about republishing spiked's content, a right to reply or to request a correction, please contact the managing editor, Viv Regan.