The end of affirmative action is a victory for racial equality
Racial quotas have no place in the modern university.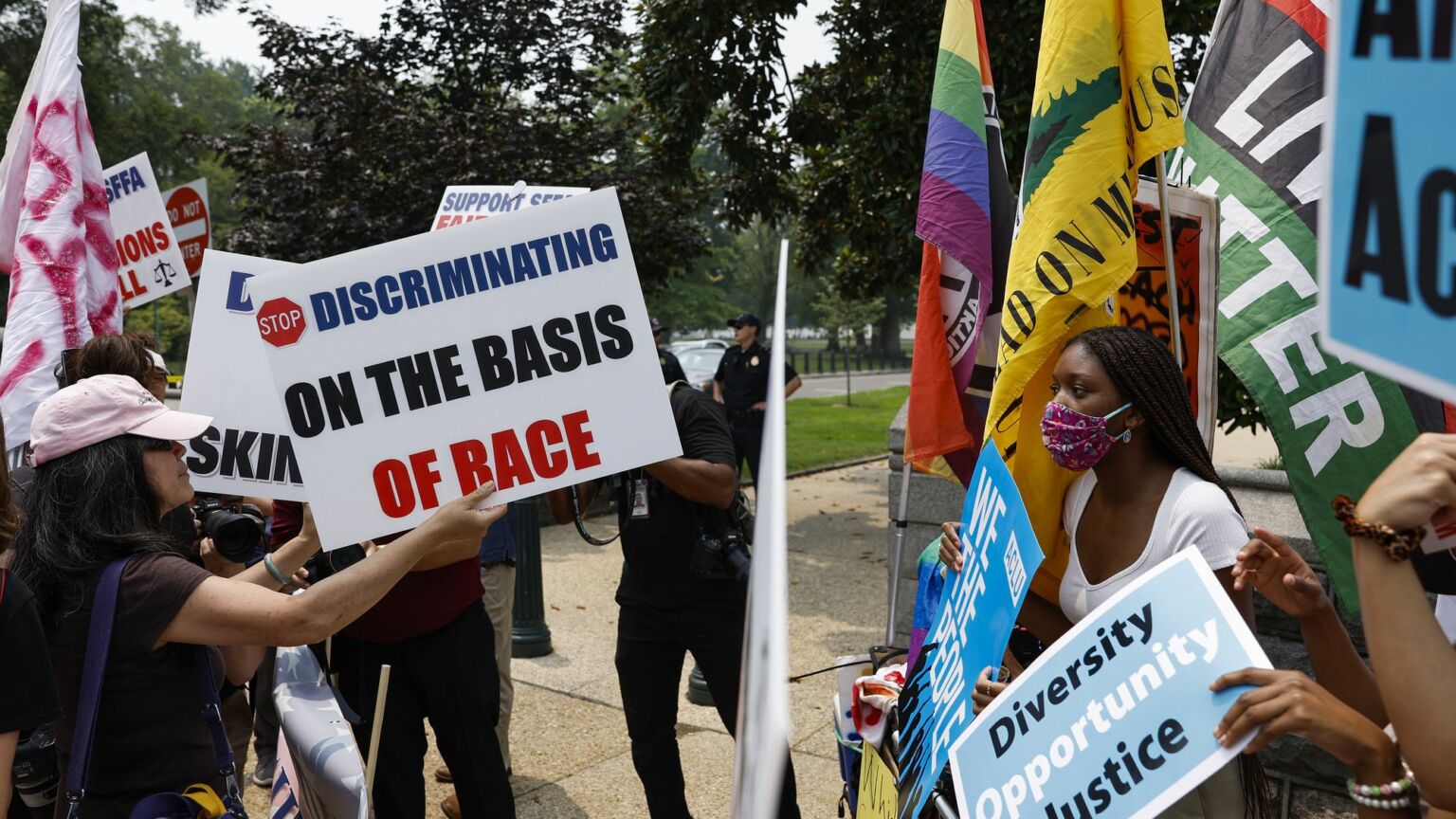 The Supreme Court of the United States ruled yesterday that race can no longer be considered as a factor in university admissions. 'The student must be treated based on his or her experiences as an individual – not on the basis of race', said Justice Roberts, writing for the majority. Universities, he said, 'have concluded, wrongly, that the touchstone of an individual's identity is not challenges bested, skills built, or lessons learned but the colour of their skin'.
This judgement will have a profound effect across the university sector. Although the case centred on the affirmative-action policies of Harvard University and the University of North Carolina, over 40 per cent of US universities currently take race into account in admissions. They will have to respond to the ruling, too.
The end of affirmative action is a victory for racial equality. Although it is presented as a means of promoting racial fairness, it has resulted in precisely the opposite. Indeed, the case against Harvard was first filed by Students for Fair Admissions in 2019, arguing that affirmative-action policies had disadvantaged students from Asian American backgrounds. The evidence to support this is overwhelming.
Indeed, as far back as 1988, the Department of Education investigated Harvard for anti-Asian bias. Although Harvard was absolved in the investigation, its Asian enrolment subsequently went up from about 11 per cent in 1988 to 16 per cent in the early 1990s – 'not coincidentally', according to an amicus-curiae brief submitted in support of Students for Fair Admissions. In fact, since the case started drawing attention to this discrimination, the percentage of Asian admissions has rocketed once again, with Harvard accepting a record proportion of Asians this year for its class of 2027.
Students for Fair Admissions successfully argued that Harvard had treated applicants from Asian backgrounds differently, for instance, by requiring far higher SAT scores than it did for black, white and Hispanic students. Thanks to affirmative action, a black applicant in the seventh-highest academic decile of applicants had a better chance of being admitted to Harvard than an Asian applicant in the highest decile.
A 2013 internal review, which emerged during the trials, also found a bias against Asians at Harvard. At the time, its admissions rate for Asian American students was 19 per cent. Officials conceded that, had academic performance been the sole factor for admissions, the figure would have been 43 per cent. Given the high performance of Asians compared with other ethnic groups, there were essentially too many of them, at least according to the racial bean-counters in the admissions department. And so they set about trying to forcibly bring the numbers down, with grim and discriminatory effects.
Another way the proportion of Asian admissions was kept down was through the use of 'personality ratings'. Harvard's admission officers would assign a numerical score to each applicant for certain intangible traits, including leadership, self-confidence, likeability and kindness. Suspiciously, on these ratings, Asians scored far lower than any other racial group.
So what were the arguments in favour of continuing affirmative action? According to the Century Foundation, a university-admissions think-tank, 'race-conscious admissions practices allow institutions to correct for the inherent biases of these highly selective criteria without harming school prestige'. In other words, without conscious efforts to improve the outcomes of certain racial groups, we are left with unconscious racial bias.
Proponents of affirmative action often cite what has happened in California, where affirmative-action policies were made illegal in the state-educational system in 1996. African Americans now make up just two per cent of admissions at Berkeley, the state's top university, despite making up 6.5 per cent of the broader California population. But disparities of this kind are not in themselves proof of discrimination or bias.
The main argument put forward today for affirmative action is that it is necessary for maintaining 'diversity'. At best, diversity is an empty and meaningless mantra. The term became popularised in the 1980s to defend affirmative action against attacks from the Reagan administration. Diversity is said to have all kinds of benefits, whether on campus or in the workplace. For instance, as Stefan Lallinger of the Century Foundation puts it: 'A rapidly changing global economy requires a society in which people can work together across lines of racial, cultural, linguistic and religious differences to solve problems.' But these supposed benefits of diversity have never actually been proven, even though countless studies have tried to.
As Justice Clarence Thomas said during an earlier hearing of the affirmative-action case: 'I've heard the word diversity a few times, and I don't have a clue what it means.' Indeed, there is no agreement on what constitutes sufficient diversity. Should universities be racially representative of their states, their nations, perhaps even the globe? In practical terms, it is a codeword for treating people according to the colour of their skin rather than the content of their character.
Ordinary Americans seem to understand this perfectly well, even if university officials pretend not to. A poll in the New York Times indicates that a healthy majority of 69 per cent of Americans – including a clear majority of Democrats – think public colleges and universities should not be able to use race as a factor in admissions. In fact, whenever ordinary people are asked, they tend to reject affirmative action. Out of the 11 state referendums held on affirmative action over the past three decades, it has been rejected 10 times.
Ironically, affirmative action was not the brainchild of woke ideologues, but of Republican president Richard Nixon. His hope was that racial quotas would provide a technocratic solution to racial tensions, by moving the question of race away from the political sphere and into boardrooms and back offices. It is surprising to see just how fiercely left-leaning and liberal Americans defend Nixon's policy to this day.
The affirmative-action judgement is not the end of the road for top-down diversity drives, however. Diversity will continue to be backed by a vast industry of race activists and by the Biden administration. President Biden regularly insists that 'diversity, equity, inclusion and accessibility benefit the nation'.
For all the clichés about diversity being our strength, Harvard's admissions policy shows the dark side of diversity. It has made it abundantly clear that diversity, in practice, means restricting access to certain people on the basis of their race.
This shouldn't be a surprise. 'Diversity' has long been used for precisely this end. A hundred years ago, Abbott Lawrence Lowell, the president of Harvard University from 1909 to 1933, raised the alarm about a 'Jewish problem' – the number of Jewish students had grown from six to 20 per cent between 1908 and 1922. Lowell then asked that a 'limit be placed on the number of them' admitted to the university. To achieve this, Lowell and his associates decided to factor what you might call geographic diversity into their admissions process – seemingly because Southern, Midwestern and Western states at that time had fewer Jews.
In fact, as academic Harold S Wechsler has noted, the system of US college admissions first developed in order to restrict Jews: 'Psychological tests, the lengthy application blank (including a 2″ x 2″ photograph), and many other mechanisms now in general use all originated immediately after the First World War as tactics in the battle against the Jewish invasion.'
What is needed is a complete overhaul of the university admissions system. After all, it's not just Asians who face unfair treatment. The odds are heavily stacked in favour of the rich. According to a 2019 study, a 'legacy applicant' (someone with a close relative who graduated from Harvard) has a 33.6 per cent chance of acceptance compared with a non-legacy rate of acceptance of less than four per cent. A student on the 'dean's interest list' – code for someone whose family donated to the school – has a 42.2 per cent acceptance rate, slightly less than a child of faculty or staff. The vast majority of these less-than-diverse students would have not got in were it not for their special status. Nor would most of the elite athletes. Unfairness is built into the system.
The affirmative-action judgement won't make university admissions fairer overnight, but it is a significant blow to the racism that has long underpinned 'diversity'.
To enquire about republishing spiked's content, a right to reply or to request a correction, please contact the managing editor, Viv Regan.