The prince who wanted to do a podcast with Putin
Prince Harry shows us how ridiculous therapy culture has become.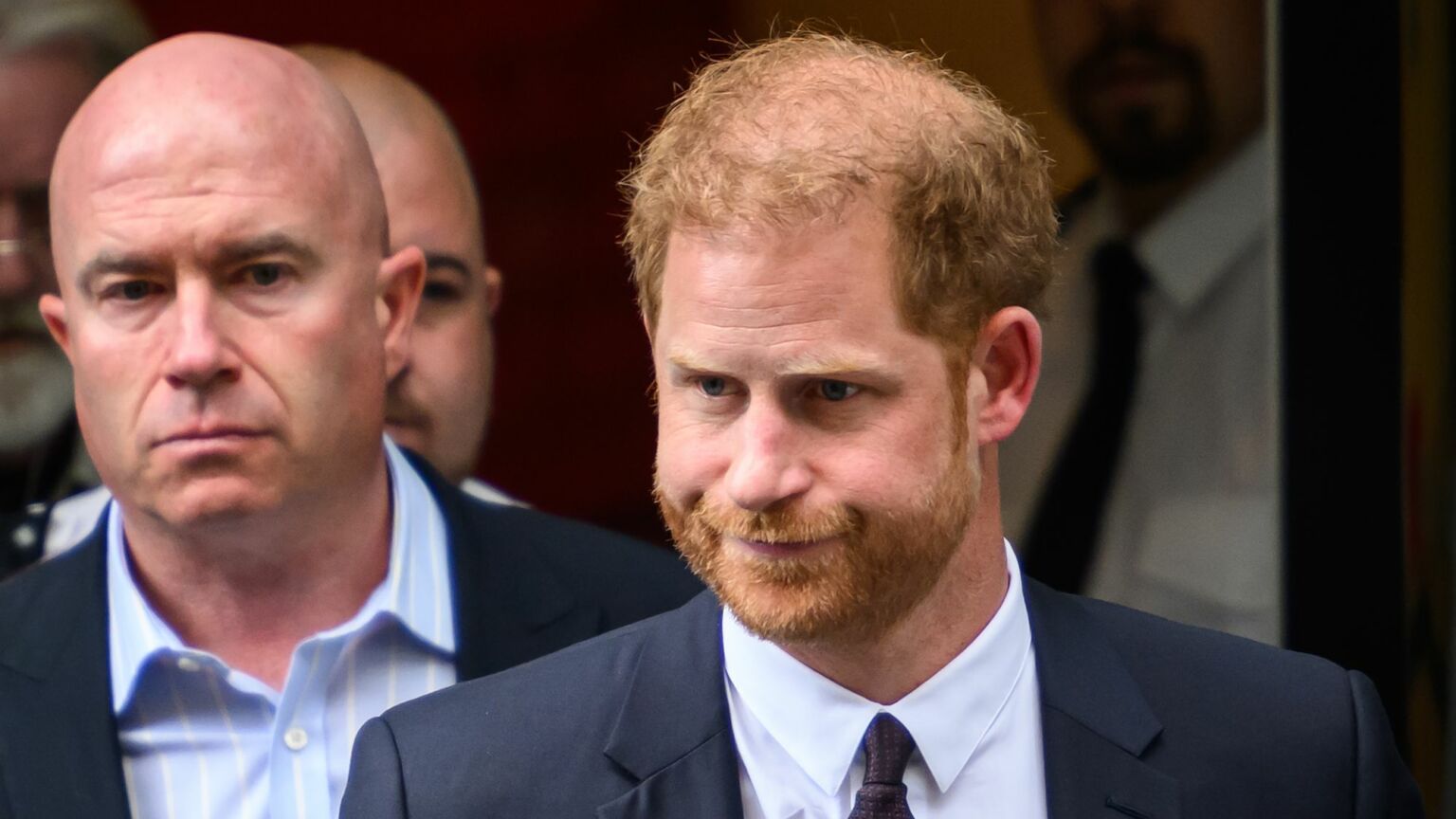 Over the past few years, Prince Harry has come to personify therapy culture in its most absurd form. He has constantly sought to leverage his role as a celebrity prince to promote numerous therapy-related projects. And he has repeatedly turned his public platform into a kind of therapist's couch, divulging the most intimate and private details of his life, often at his family's expense.
But Harry's career as the prince of TMI could now be drawing to a halt. The $30million deal that Harry and his wife, Meghan Markle, struck with Spotify in 2020 to produce 'uplifting' audio content has just been cancelled due to the pair's 'lack of productivity'. Spotify executives were also reportedly less than happy with Harry's big idea for a new podcast series. Apparently, he wanted to interview world leaders, including Vladimir Putin and Donald Trump, about their upbringings and childhood traumas. Perhaps he thought he could resolve the Ukraine war by recommending to Putin some good meditation techniques.
Of course, Harry's not wrong to think that famous people – Trump and Putin excluded – love talking about trauma and that a podcast all about personal struggles would go down well in our therapeutic media landscape. The problem, of course, is that everyone is at it. The confessional has become an omnipresent media institution. Public figures are practically queuing up to hold forth about their terrible childhoods and their lifetimes of trauma and psychological pain. In this saturated market, you can see why Harry is now struggling to stand out.
It wasn't always this way. Harry's attempt to project himself as the prince of therapy culture was initially successful. After Harry and Meghan 'stepped back' from the royal family and headed to California in 2020, Harry made a constant exhibition of his victimhood. And for a while it was lapped up by the media.
There was Harry's 90-minute interview with Dax Shepard for the Armchair Expert podcast in 2021. In its own words, this podcast 'celebrates the messiness of being human' and encourages celebrity interviewees to showcase their vulnerability and be 'honest about their struggles and shortcomings'. This was a role, as a supposedly damaged victim of aristocratic privilege, that Harry enthusiastically embraced.
In 2021, Harry put on an equally impressive performance during a therapy session filmed for his Apple TV+ series with Oprah Winfrey, The Me You Can't See. Harry even underwent an 'eye-movement desensitisation reprocessing' session, a relatively new form of treatment for post-traumatic stress disorder. This was essentially therapy as entertainment.
Back in 2004, I wrote a book called Therapy Culture, critiquing the expansion of therapy from a clinical setting into every dimension of public life. This culture has continued apace since then, corroding the distinction between our inner and outer lives. Harry is a clear product of this era. He has been engaged in a kind of never-ending public confessional for years now.
But in Harry we see just how damaging therapy culture can be to our resilience and relationships. Rather than have out his familial problems in private, he is committed to doing so in public. He has repeatedly painted a dark and unflattering portrait of his own family. He has talked of feeling isolated and left alone by his father when he was young. He has claimed his family's 'total neglect' of Meghan led her to contemplate suicide. In the process, he has breached his family's privacy and further alienated himself from them.
In the end, there are only so many tales that you can tell about your inner pain and 'toxic' family. And there are plenty of celebrities out there who already cater to this culture for constant confession. Harry certainly lacks the intellectual and emotional resources to become a male version of Oprah. But while his ambition to be a shrink to the world may have been thwarted, the unhealthy therapeutic culture he came to embody will no doubt live on.
Frank Furedi is the executive director of the think-tank, MCC-Brussels.
To enquire about republishing spiked's content, a right to reply or to request a correction, please contact the managing editor, Viv Regan.