The shameful silence over Dana Rivers
A transgender murderer of a lesbian couple has just been sent to a women-only jail.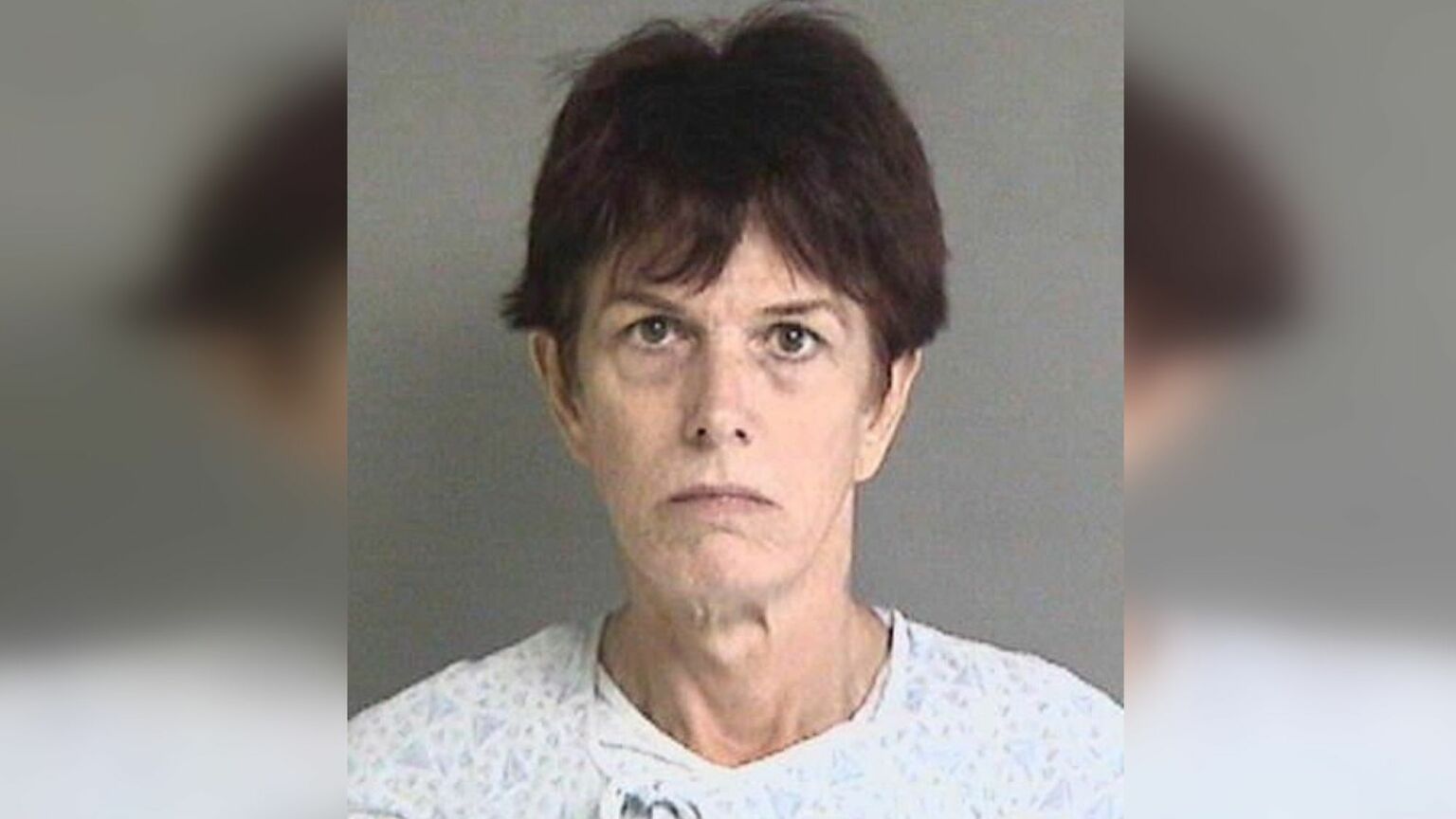 In 2016, Dana Rivers, a once-feted campaigner for 'trans rights', brutally murdered a middle-aged lesbian couple and their teenage son in Oakland, California. Last week, after years in custody and countless legal delays, Rivers (formerly known as David Chester Warfield) was finally sentenced to life without parole. And then came a particularly grim twist. This male killer of two women was sent to a women-only prison to live out his days.
If anything captures the dangerous grip gender ideology now has over American public life it is surely this: a man who murdered a lesbian couple being sent to a women-only jail. And what makes it worse is that the Rivers trial has almost been completely ignored by the wider media, activists and politicians.
This was a particularly gruesome case. Prosecutors say Rivers used a handgun, equipped with a silencer, to shoot Charlotte Reed, Patricia Wright and their son, Benny Diambu-Wright. He then stabbed Reed 47 times before setting the family's garage on fire in an attempt to cover his tracks. The killings were said to be motivated by Reed's departure from an 'all-female' biker gang. Rivers was reportedly the gang's enforcer.
Reflecting on the evidence, the judge said: 'This is the most depraved crime I ever handled in the criminal-justice system in 33 years.' And yet despite the sensational nature of the case, it has only been patchily covered by the media and largely ignored by politicians and activists.
In any other circumstances the brutal murder of a lesbian couple and their son would have provoked widespread outrage – and Reed, Wright and Diambu-Wright would have been tragic household names. But not here. The perpetrator's trans identity has not only allowed him access to a women-only prison – it also seems to have insulated him from public scrutiny.
The silence from organisations that you'd normally expect to rally to the cause of gay and lesbian rights has been striking. Indeed, just two days after Rivers began his 150-year stretch inside, the American Civil Liberties Union (ACLU) chose to tweet instead about the supposedly unfair treatment of Duane Owen – another trans murderer who had been denied 'gender-affirming care' by the state of Florida before his execution. And even the handful of American outlets willing to cover the Rivers trial have politely referred to the murderous man as 'she' and 'her'.
Kara Dansky, a lawyer and president of the Women's Declaration International USA, became so alarmed by the reluctance of the mainstream press to report on the Rivers case that she began to follow and document proceedings closely. She is in no doubt as to why the media and other organisations have treated Rivers with kid gloves. 'Very few media outlets bother to report honestly on what's going on or on feminist opposition to it', she tells me. 'The whole of the establishment left', she explains, 'including the Democrats in power in California, has been captured by the authoritarian and sexist poison that goes by the name "gender identity"'.
It is as if Rivers' widely publicised trans identity has generated a forcefield around him. After all, Rivers was once a posterboy for gender ideology. In 1999, he was fired from Center High School in Sacramento County for talking openly to his students about his trans identity and sexuality. He subsequently launched a high-profile discrimination lawsuit, which he won in 2009, earning himself an award of $150,000. Following this legal victory, he became a right-on cause célèbre, appearing on TV shows such as Good Morning America and even being profiled in the New York Times.
He also became increasingly involved in trans activism. In particular, he was a key figure in Camp Trans, a protest site which formed in opposition to a long-running feminist festival called Michigan Womyn's Music Festival (commonly known as 'MichFest'). (MichFest introduced a strict female-only admittance policy in 1991.)
Until its closure nearly a decade ago, MichFest was where the battlelines between feminists (especially lesbian feminists) and trans activists were drawn. Festival attendees, bands and organisers were harassed and monstered, both by the men from nearby Camp Trans and the liberal media. Progressive organisations, including the Human Rights Campaign (HRC), GLAAD and the National Center for Lesbian Rights (NCLR), scrambled to denounce and boycott the festival. Finally, in 2015, its founder, Lisa Vogel, announced that there would be no more MichFest.
Reed and Wright had been MichFest regulars. So far, there has been no suggestion that their association played any part in their murder. Still, it's hard not to see the killing of this MichFest-attending lesbian couple by a former Camp Trans activist as grimly symbolic – a sign of the threat posed by trans activists to those who refuse to kneel at the altar of gender ideology.
Richard Wright, the younger brother of Patricia Wright, wrote a statement that was read out in court. Dana Rivers, he said, 'chose violence, cruelty, sadism and entitlement – over and over and over again'. Rivers will now rightly die in prison. But, shamefully, it will be in a women-only jail. This is surely the final insult to his victims.
Jo Bartosch is a journalist campaigning for the rights of women and girls.
To enquire about republishing spiked's content, a right to reply or to request a correction, please contact the managing editor, Viv Regan.