The Islamic State lives on
An IS affiliate has just murdered dozens of schoolkids in Uganda.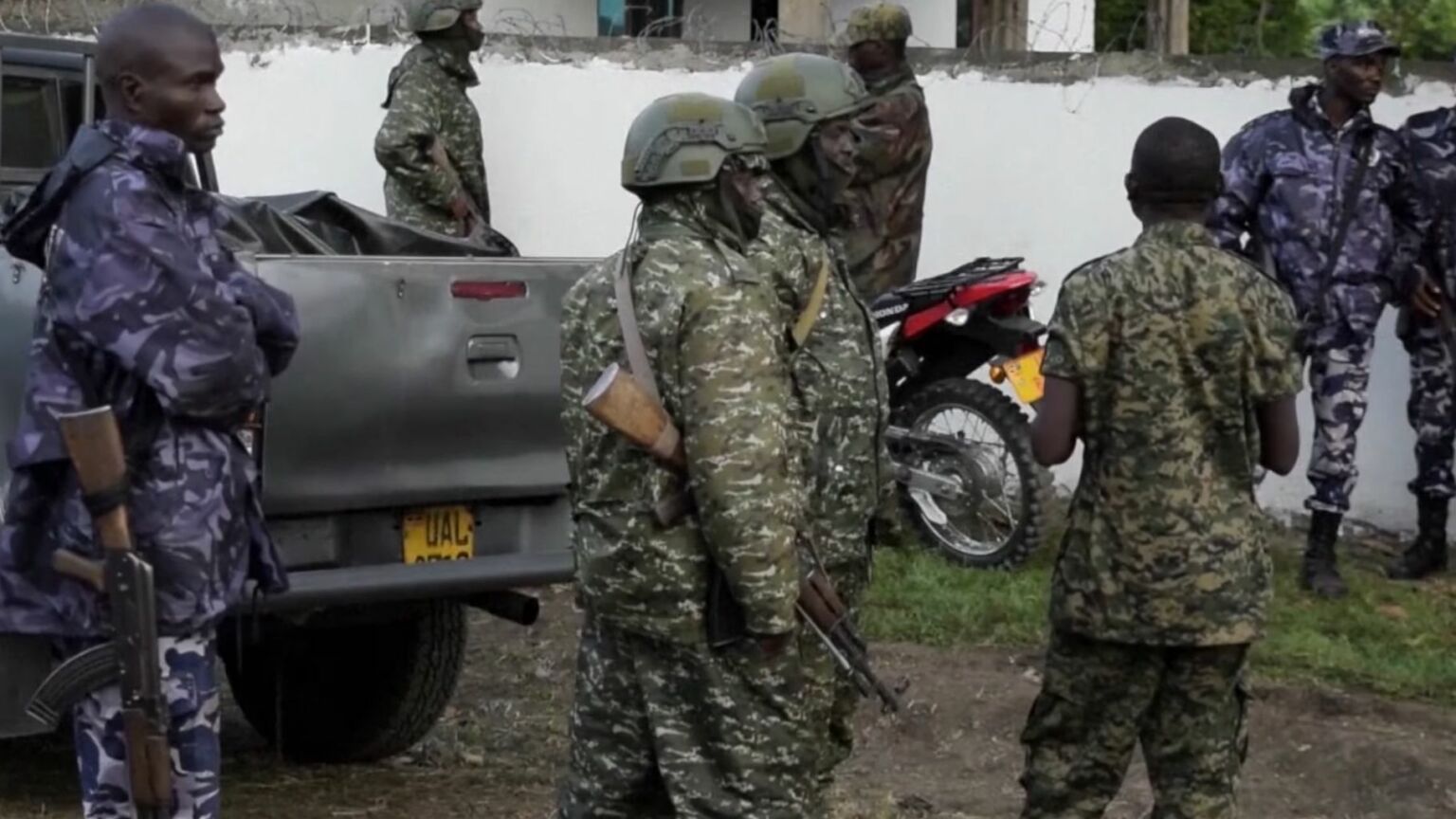 Another jihadist attack has shaken Uganda. Last Friday, an attack on a school claimed the lives of 41 civilians, mostly pupils. The Allied Democratic Forces (ADF) – a militia group based in the Democratic Republic of Congo (DRC) that is linked to the Islamic State (IS) – is thought to be responsible. Clearly, IS lives on through its equally barbaric affiliates. Nations around the world must heed this warning and take on these groups.
The attack took place at the Lhubiriha secondary school in the town of Mpondwe, close to the border with the DRC. The assailants entered the dormitories armed with machetes. They killed and maimed the pupils and set fire to their rooms. Victims were burned alive, their bodies left unrecognisable. The Ugandan information minister, Chris Baryomunsi, has told the BBC that 37 of the victims were pupils, one was a school guard and three were members of the public. Eight victims remain in critical condition and six pupils were abducted by the militants.
Despite IS's territorial defeat in 2019, various groups still share its aims and tactics. The ADF established ties with IS in 2018, before going on to carry out multiple attacks in the DRC in 2019. The Kivu Security Tracker, a joint project between the Congo Research Group and Human Rights Watch, estimates that 1,138 civilians were killed by the ADF last year. The group was initially formed in 1996, with Christian and Muslim recruits enlisted to fight the Ugandan government of President Yoweri Museveni. But its affiliation with IS gave it a new lease of life.
During the late 1990s, the ADF received training and logistical support from the Sudanese government, which allowed it to start carrying out attacks, including the bombing of a bar in 1999 that killed four people and injured 35. This prompted a strong response from the Ugandan military, which severely degraded the ADF. Between 2003 and 2012, it was largely dormant, until it took up with IS. All the while, the weakness of the border between Uganda and the DRC has given the ADF the space it needs to operate.
Jihadism continues to haunt large parts of the world. Governments must confront this threat, and address the vulnerabilities that these killers are exploiting. Otherwise, these senseless attacks, like the one visited upon the poor people of Mpondwe, will only continue.
Wasiq Wasiq is an academic specialising in law and terrorism. Follow him on Twitter: @WasiqUK
Picture by: YouTube / Sky News.
To enquire about republishing spiked's content, a right to reply or to request a correction, please contact the managing editor, Viv Regan.