Breast is not always best
How mums feed their babies is no one's business but their own.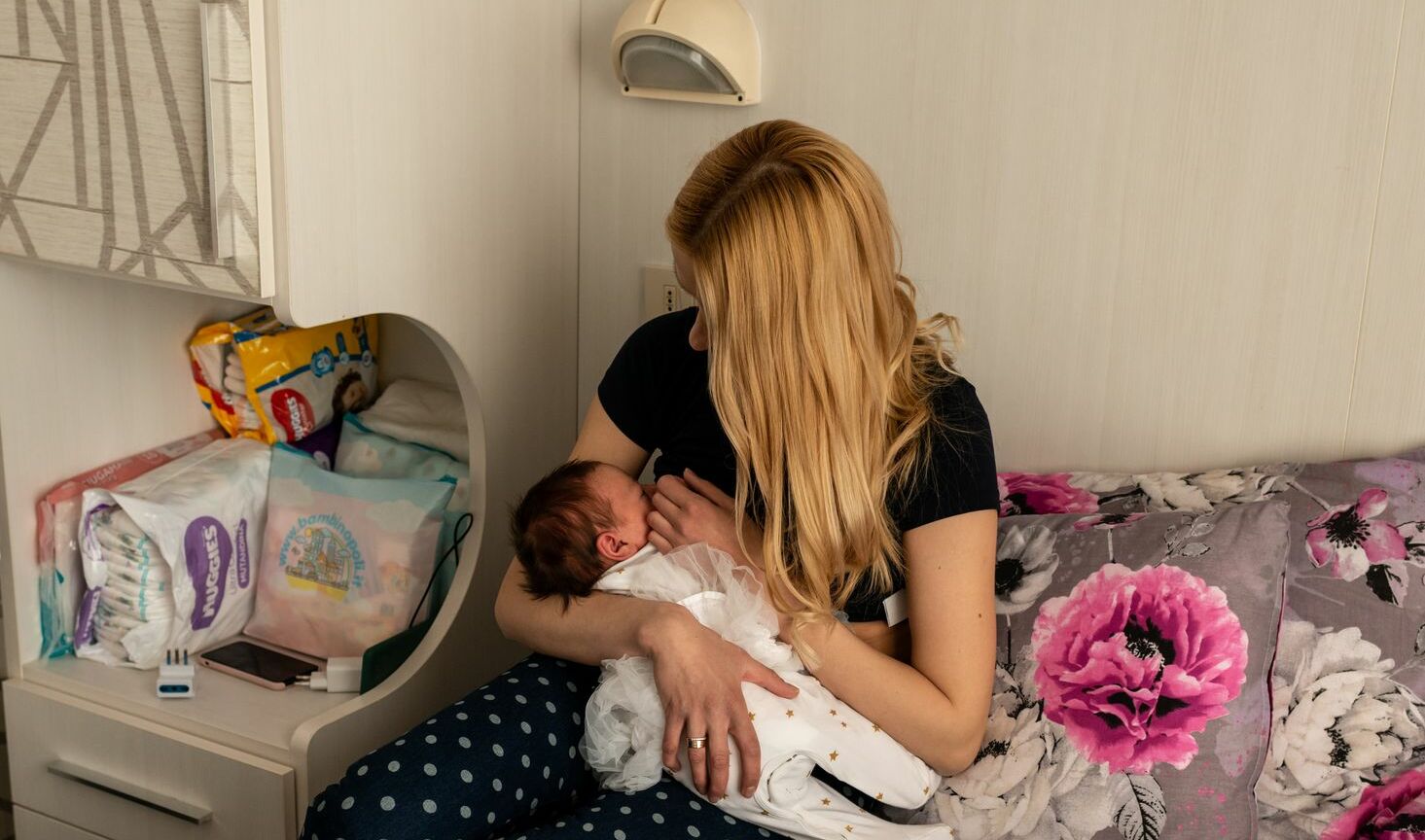 There's only one problem with all this. It's not true. As science writer Stuart Ritchie has pointed out, once a mothers' social class and vocabulary are taken into account, the supposed educational benefits of breastfeeding disappear. Because, unsurprisingly, social class has a far greater impact on children's futures than whether they obtain sustenance from a breast or a bottle.
This 'breast milk equals exam success' story is just the latest in a long line of spurious claims made for the magic of breastfeeding. What's more, these claims are often endorsed by the UK's healthcare authorities. The NHS website, for instance, claims that breastfeeding 'lowers your risk of obesity' – a statement that has been shown to be false. The NHS also claims that breastfeeding lowers the risk of sudden-infant-death syndrome and 'can build a strong emotional bond between you and your baby'.
What the NHS does not admit so readily is that breastfeeding can be extremely difficult, if not impossible, for some women. By constantly extolling the supposed advantages of breastfeeding, our health authorities are putting an enormous amount of pressure on women to do something they may not be able to do. And they are making these women feel very guilty in the process.
Yet, despite the constant championing of breastfeeding, most women in the UK are continuing to vote with their bottles. After just six weeks, only 24 per cent of women in England feed their babies through breastfeeding alone. Advocates of breastfeeding claim that this is because women are either not receiving enough 'support' or are being 'shamed'. At no point do any of these breast-is-best types consider the possibility that, after weeks of day and night feeds, some women might be sick of being constantly on tap.
The claim that breastfeeding is being stigmatised in the UK is fanciful, especially given that it's so heavily promoted by public-health bodies and NGOs. In fact, many women today now feel that bottlefeeding rather than breastfeeding is being stigmatised. And with good reason. Leading supermarket Tesco refuses to include formula milk in its loyalty-card discount schemes, putting it in the same category as tobacco. Food banks are not allowed to hand over donated formula milk to families with hungry babies. And EU directives informed by the World Health Organisation demand that tins of formula display messaging stating that breastfeeding is far superior – a cruel reminder to those women who can't breastfeed that policymakers consider them to be failures as mothers.
Of course, most new mothers are desperate to do what's best for their child. But they may also want the freedom and flexibility that formula affords. That's the main benefit of it. Formula milk provides women with the ability to choose how their family operates – meaning women can choose between staying at home or returning to work, without having to worry about pumping breast milk in the staff toilets.
The NHS and other organisations need to lay off the emotional blackmail. Breast milk is not superior to formula. And you're not letting your child down if you use a bottle. How mums feed their kids is no one's business but their own.
Ella Whelan is the author of The Case For Women's Freedom, the latest in the Academy of Ideas' radical pamphleteering series, Letters on Liberty.
To enquire about republishing spiked's content, a right to reply or to request a correction, please contact the managing editor, Viv Regan.