The Annecy attack has exposed the moral depravity of our elites
Why are they always more worried about the potential 'backlash' to atrocities than the atrocities themselves?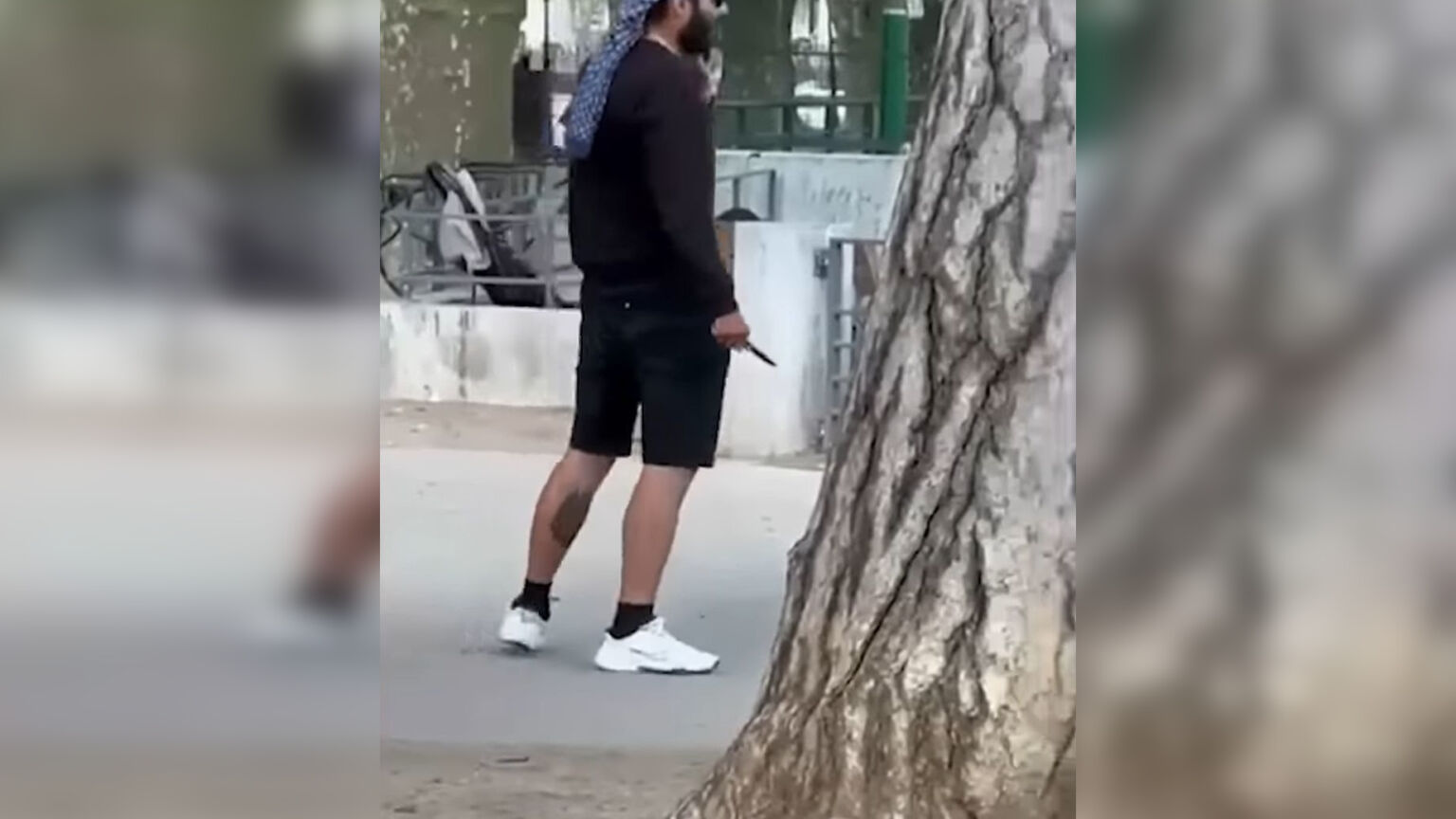 Four toddlers are fighting for their lives right now. Two adults, a mother and an elderly man, are also in hospital in a critical condition, following a brutal stabbing spree in Annecy in the French Alps. On Thursday morning, the suspect, a 31-year-old Syrian refugee named as 'Abdelmasih H', rampaged around a park playground, knife in hand, charging at terrified children and parents, even slashing at a baby in a pram, until he was apprehended by police just four minutes later.
Yet almost as soon as this horrific news broke, the focus of discussion started to shift. It has now turned away from the shockingly young victims, and from the barbarism of the knife attack, and to the same place it always ends up after every atrocity like this: to fears about a backlash against migrants and Muslims, and to how this abominable act might embolden the far right.
'The fact that the suspect is a refugee will be used by the far right', warned an expert guest on Sky News last night. The international press is talking up a 'surge in anti-migrant rhetoric'. 'I think this attack really comes at the worst timing', says one counter-extremism expert, 'because the [immigration] debate is quite present at the moment. So this attack might have an even higher impact on French society.' Even the mayor of Annecy, after paying tribute to the victims, made a point of saying that we must be vigilant against 'those who incite hatred'. 'Messages of hate will not be permitted in my town' was the quote Channel 4 News chose to headline its interview with Annecy's mayor.
This is a bizarre response, but it is one we have come to expect in the wake of attacks like this. Six people have been stabbed, the youngest among them just 22 months old, and already commentators seem to be more worried about how the attack might be perceived, how it might fuel the wrong narratives, or encourage the wrong actors, than they are about the victims.
Just take that line from the counter-extremism expert, fretting about the 'timing' of the attack. Would a few months' time have been better? Can these people not hear themselves, when they talk of timing and backlashes rather than the bloodied bodies in front of them? The great and good now care less about violent atrocities than they do about how those atrocities might help or hinder their particular political persuasion.
This is not to say that the far right isn't trying to exploit this attack. Around 40 suspected far-right militants gathered near the crime scene yesterday, chanting 'French for the French'. But the pronouncements of these marginal bigots should at most be a footnote to this tragedy. Not least because, despite all the fear-mongering at moments like this, the mass racist backlash we are always told to expect never actually materialises.
The contortions some commentators are performing, to work in their favoured talking points, are breathtaking. At the time of writing, there is no known motive for the attack. There is no evidence to suggest it is terror-related, either. According to French prime minister Élisabeth Borne, the suspect has no criminal record, has never been flagged by the intelligence services and has no known psychiatric disorders. But even though the suspect is not believed to be an Islamist – in fact, he says he is a Christian – this hasn't stopped the usual suspects from trying to turn the attack into a teachable moment about the dangers of Islamophobia.
During his rampage, Abdelmasih H is alleged to have shouted, 'In the name of Jesus Christ'. He was also reportedly wearing a large cross chain and was in possession of a Bible. Abdelmasih means 'worshipper of Christ' in Arabic. So, naturally, a UK anti-Islamophobia charity leapt on these details to make a cheap point about alleged anti-Muslim prejudice. 'Not a terrorist until proven Muslim!', it tweeted. '[The Annecy] atrocity reflects no more on Christianity than it would on another religion if he had a different faith', tweeted the Guardian's Owen Jones.
So, let me get this straight. Even though this attack is not – so far – being treated as an instance of Islamist terrorism, it is still being used to try to hush discussion of Islamist terrorism. So committed are these people to trying to downplay the primary terror threat Europe faces – which has claimed the lives of hundreds of people in France alone since the Charlie Hebdo attack in January 2015 – that they will gleefully exploit any other barbaric attack as a means of doing so.
This is morally depraved. For many in public life today it is apparently easier to condemn the public's concerns about certain atrocities than it is to condemn the atrocities themselves. The very real threat of killings and bombings and stabbings is pushed aside, while they talk darkly about a nativist backlash that looms only in their own imaginations. The Annecy atrocity has brought this particular type of discourse to a whole new low. Even the stabbing of four toddlers, a crime of unimaginable barbarism, can so easily be eclipsed by our elites' baseless fear-mongering and bogus narratives.
Fraser Myers is deputy editor at spiked and host of the spiked podcast. Follow him on Twitter: @FraserMyers
To enquire about republishing spiked's content, a right to reply or to request a correction, please contact the managing editor, Viv Regan.