What is Oxfam's beef with JK Rowling?
The witch-hunt against the gender-critical author is out of control.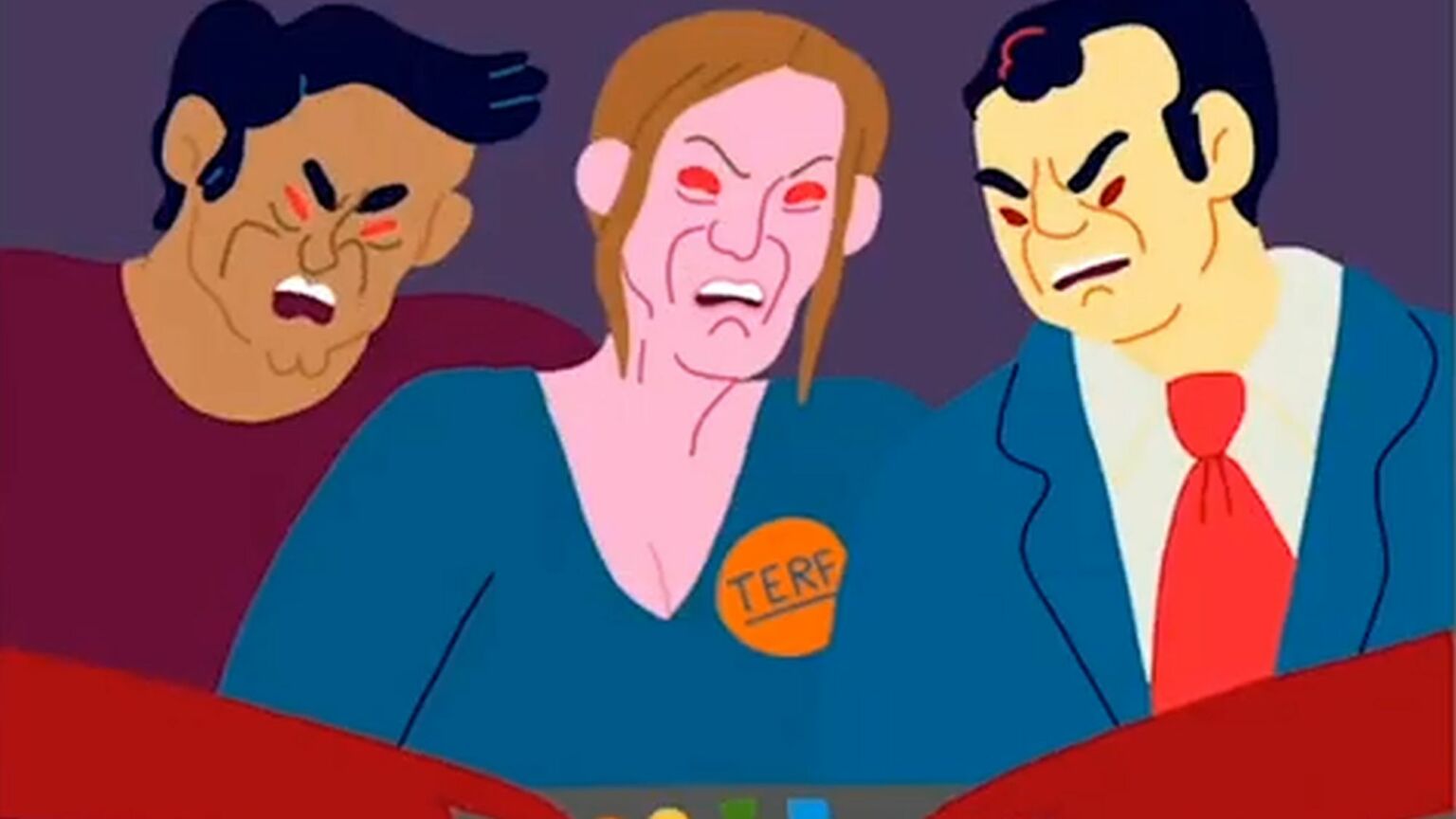 Does Oxfam have a vendetta against JK Rowling? This may seem like an odd question to ask about an international-development NGO, but we do live in strange times.
This morning, Oxfam International tweeted out an animation to celebrate Pride Month. It was innocuous enough, except that it featured a grotesque caricature of a certain gender-critical author. The video was barely up on Twitter for an hour before Oxfam swiftly deleted it, citing 'concerns' raised by social-media users.
The video showed a red-haired woman with evil, red eyes, wearing a badge that reads 'TERF'. This is short for 'trans-exclusionary radical feminist', referring to those mad women who believe biological sex is real. The woman is seen scowling at a group of LGBT characters. The resemblance to the Harry Potter author is striking. (Rowling herself is yet to comment on the cartoon, but she has liked multiple tweets criticising Oxfam.)
Of course, Rowling's sin in the eyes of the right-on is to have stood up for women's rights against the militant trans lobby. She has been unyielding in her defence of women-only spaces and the reality of biological sex – even in the face of the most horrific abuse.
Ironically, Oxfam says it counts 'women's rights and gender justice' among its main charitable aims. Yet it has shown remarkable hostility towards Rowling, simply because of her feminist advocacy.
This cartoon was not an isolated incident. Earlier this week, a former Oxfam employee revealed that she had been forced out of her job for defending Rowling on a staff message board. 'Maria' (a pseudonym) says she was penalised in 2020 for pushing back against another employee who had called for the 'transphobic' Rowling's books to be pulled from Oxfam's charity shops. After Maria asked for evidence of Rowling's alleged hatred of trans people, she was reported to her bosses. Her comments were then investigated and she was found guilty of misconduct. As a result, she decided to leave her job in the Oxfam women's rights team.
Clearly, Oxfam has swallowed the trans lobby's line that JK Rowling's views are somehow beyond the pale. Thanks to a relentless campaign of demonisation against Rowling, showing solidarity with her has become a risky business. In 2020, Gillian Philip – a successful children's author – was dropped by her literary agent after she tweeted a statement in support of Rowling. This effectively ended Philip's writing career. She later took up work as a lorry driver.
Even the mention of Rowling's name is now enough to inspire a fierce backlash. Back in 2020, women's rights activist Kellie-Jay Keen paid for a poster stating 'I *heart* JK Rowling' to be displayed in Edinburgh Waverley train station. The poster apparently caused so much offence that Network Rail received 'hundreds' of complaints and swiftly removed it. More recently, renowned author Judy Blume narrowly escaped cancellation for praising Rowling (Blume later walked back her support under pressure).
Now we have reached the point where JK Rowling is being smeared by an international-development NGO. The trans lobby's obsession with her has become borderline creepy. It's time to call off the witch-hunt.
Lauren Smith is an editorial assistant at spiked.
To enquire about republishing spiked's content, a right to reply or to request a correction, please contact the managing editor, Viv Regan.