What Is a Woman? and the rise of liberal intolerance
The attempts to suppress Matt Walsh's documentary are nothing to celebrate.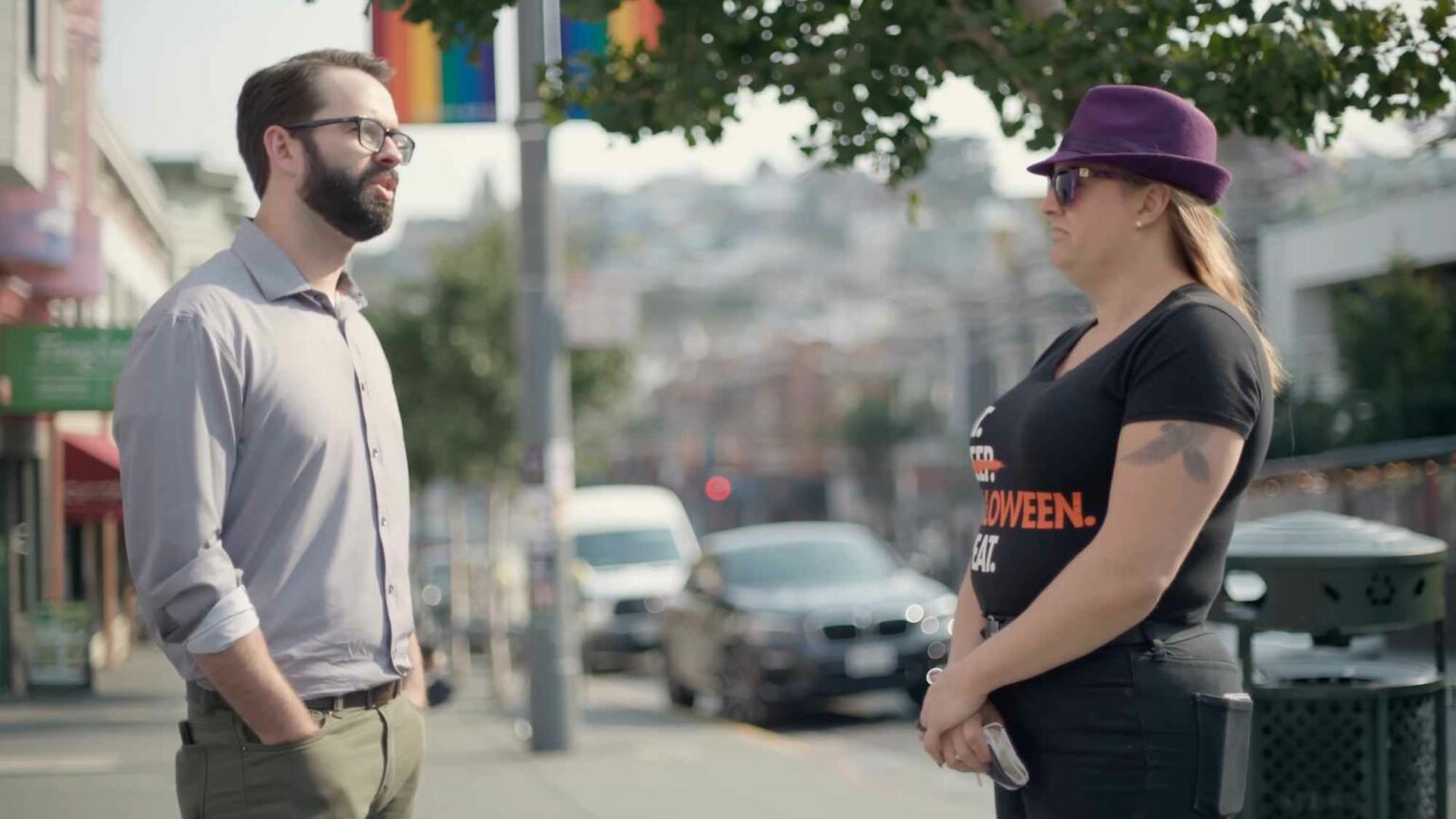 American conservative commentator Matt Walsh's What Is a Woman? is an online documentary about transgenderism. In the doc, Walsh tours America, asking trans activists, academics and others the eponymous question, 'What is a woman?'. This invariably prompts evasive and confused answers on the part of his interviewees – and exposes the incoherence and contradictions of trans ideology as a whole.
Originally released last year, What Is a Woman? was due to be re-released via the Daily Wire's Twitter account last Thursday to coincide with the start of Pride month. But then something strange happened.
First, Twitter limited the visibility of the tweet showing the film. This meant it didn't show up on users' timelines and couldn't be retweeted, liked or commented on. Apart from deleting a tweet altogether, this is the most severe measure Twitter can impose on an account. According to the CEO of the Daily Wire, Twitter staff considered the film to be 'hateful' because it contains two instances of 'misgendering'.
Then Twitter owner Elon Musk intervened. He bypassed his own company's decision to limit access to the doc, and quote-tweeted it from his own account. 'Every parent should watch this', he said.
Soon after Musk's intervention, Twitter made What Is a Woman? visible and it has now been watched 157million times on Twitter. This just goes to show that attempting to cancel something will invariably draw in the crowds.
I watched What Is a Woman? when it first came out last year. Initially, I was sceptical. I was concerned that it would treat its trans-allied interviewees harshly, and misrepresent their views. But I needn't have worried. There is no obvious attempt to misrepresent them and Walsh's interviewing is fair. He asks simple, straightforward questions, which the assorted activists and academics either refuse to answer, or tie themselves up in knots trying to answer.
The only point at which it feels as if Walsh is being unfair is when he interviews someone who identifies as a wolf. This is the one instance where the documentary puts someone on screen who is likely struggling with mental-health issues. Although no doubt there will be some in the trans-activist community who will accuse me of being unkind for suggesting the wolf-person may have mental-health issues. Others may even accuse me of 'mis-speciesing' him.
What Is a Woman? sheds light on many aspects of trans ideology. But it also exposes one of the central problems with modern liberalism. The majority of liberals today seem to believe that everyone can get along in peace and harmony so long as the bigots and other bad people can be silenced. This ignores the fact that a lot of the conflict and tension within society is generated precisely because people have different ideas about how they should exercise their liberty.
To take an obvious example, one individual's freedom to play his music loudly will conflict with his neighbour's freedom to live in peace and quiet. Or to take a more relevant example, women's freedom to establish women-only spaces, free of people with male genitalia, will conflict with the demands of those transwomen who want to be free to enter those spaces.
This is the challenge that confronts liberals – how can we maximise personal liberty while managing the conflicts that ensue? Sadly, too many liberals, supportive of trans rights, respond to the conflict between trans rights and women's rights by labelling those sticking up for women as hateful bigots who need to be suppressed, cancelled and so on. This is not the triumph for kindness that many right-on liberals think it is. No, it is what happens when liberalism falls apart.
What Is a Woman? shows that those liberals pushing for trans rights need to learn some tolerance. There is a great scene in What Is a Woman? where Walsh goes to Kenya to ask members of a Maasai tribe the same questions he has been asking in America. The tribe members find the questions amusing and give traditional answers to them all. For them, a man is a man and a woman is a woman. It's that simple. This simple, widely held view should give pause to those zealously pushing trans ideology as the one and only truth.
Sadly, it sometimes feels as if my fellow liberals are afraid of a documentary like What Is a Woman?, because they don't want to have their views questioned. And so they celebrate its censorship on Twitter and other tech platforms. To them I would say, watch What Is a Woman? and then judge for yourself.
Nick Tyrone is a journalist, author and think-tanker. His latest novel, The Patient, is out now.
To enquire about republishing spiked's content, a right to reply or to request a correction, please contact the managing editor, Viv Regan.