The EU is deepening the energy crisis
Brussels' Net Zero obsession will make Europe poorer, colder and darker.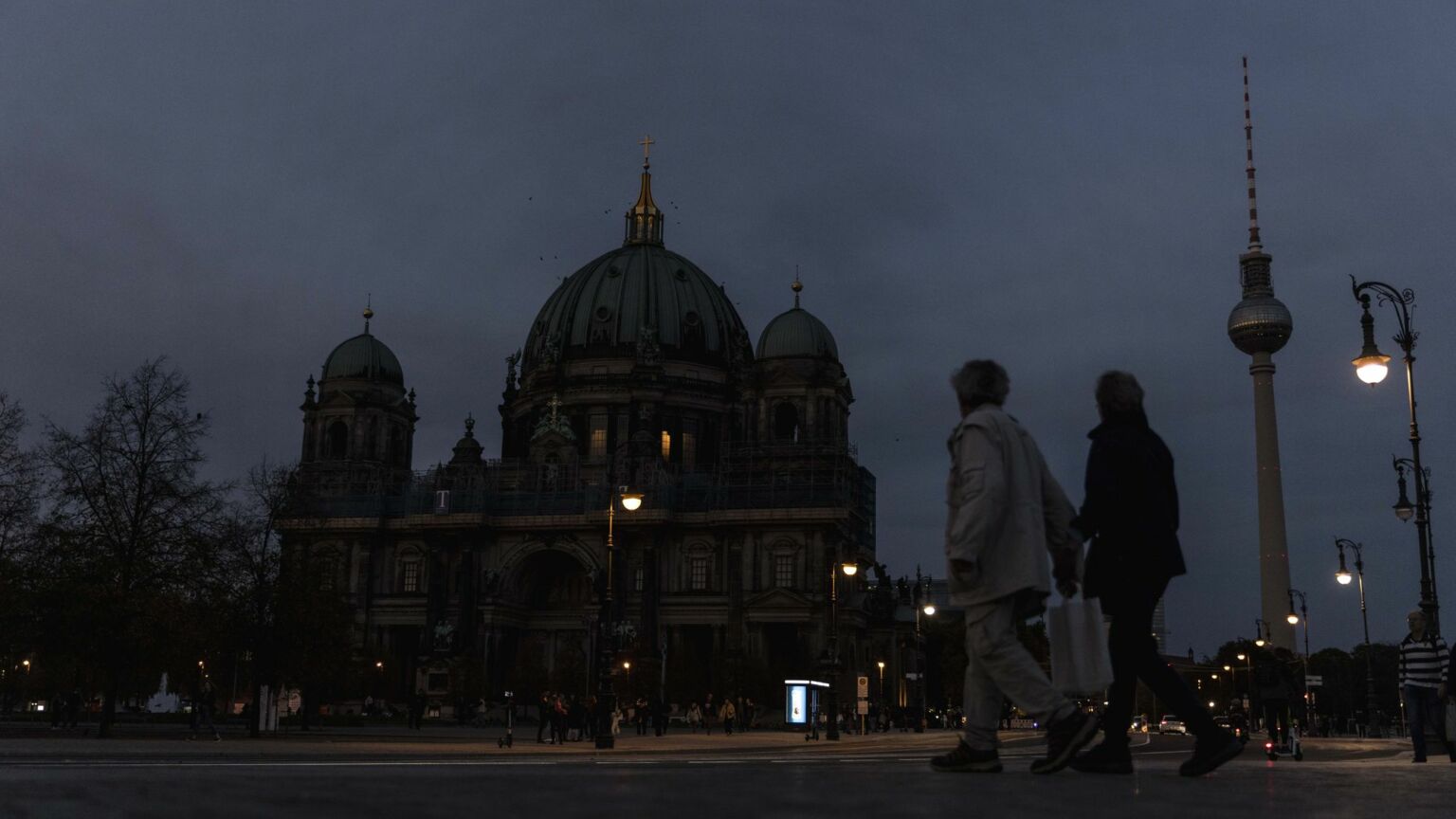 Earlier this month, European Commission president Ursula von der Leyen hailed the 'amazing progress' being made by the EU's Green Deal legislation. It is a funny kind of progress, however. The Commission is pushing through countless regulations in its effort to 'decarbonise' Europe and to force member states towards Net Zero by 2050. The pace of regulation is now so great that the leader of Europe's manufacturing employers' association has described it as a regulation 'tsunami'. He says it has severely damaged his members' competitiveness on world markets.
As I show in 'Lights Out: Is the EU Failing on Energy Policy?', a new white paper published this week, the EU's commitment to green objectives is not only harming businesses, it is also deepening Europe's energy crisis. The main problem is that instead of trying to improve energy production – save for subsidising and incentivising renewables – the EU is investing almost all of its political capital in trying to cut corporate and personal energy consumption.
Apparently, these cuts need to be made to fight the so-called climate emergency. In Brussels, there is no talk of how best to maximise coal or gas production, and no will to build new nuclear reactors. All of which are desperately needed to help keep Europe's lights on. Energy policy has become entirely subservient to climate policy, regardless of the consequences.
Unsurprisingly, member states are starting to grumble at this approach. French president Emmanuel Macron has expressed concern about the impact of the EU's green rules on France's energy supplies. As it stands, the EU's Green Deal only gives backing to renewable energy. But that excludes the largest source of France's energy – namely, nuclear power, which is carbon-free but not renewable. Macron is sensibly calling on Brussels to classify French nuclear energy as 'green'. But for some inexplicable reason, von der Leyen and the Commission do not see much of a role for nuclear power in the EU's decarbonisation strategy.
It is not just France that is at odds with the EU over energy. Other member states, with their own very different energy endowments and national interests, are increasingly finding themselves in conflict with the EU, or are acting without its say-so. For example, when the war in Ukraine prompted the EU to reduce its reliance on Russian gas, Berlin, Warsaw and Rome went around the world in search of supplies of liquefied natural gas independently of Brussels. There was no coordination of energy supplies from the EU. It was a case of every member state for itself.
The dangers of the EU's energy policies are already becoming clear. For example, the EU's obsession with cutting energy use, combined with soaring energy bills, has already led some German factories to shut down and relocate abroad. This prompted one Deutsche Bank economist to exclaim: 'When we look back at the current energy crisis in 10 years or so, we might consider this time as the starting point for an accelerated deindustrialisation in Germany.'
He could be right. The EU's demand for lower energy consumption will likely result in less industry, and lower living standards for Europe's working class. The EU promises a glorious green future of heat pumps, electric cars, renewables and – most surreally – a 'hydrogen economy'. But the reality will be a much lower quality of life in Europe.
To enquire about republishing spiked's content, a right to reply or to request a correction, please contact the managing editor, Viv Regan.