Partygate, Suella and the perils of Tory Derangement Syndrome
The media's never-ending scandal-mongering is a blight on British political life.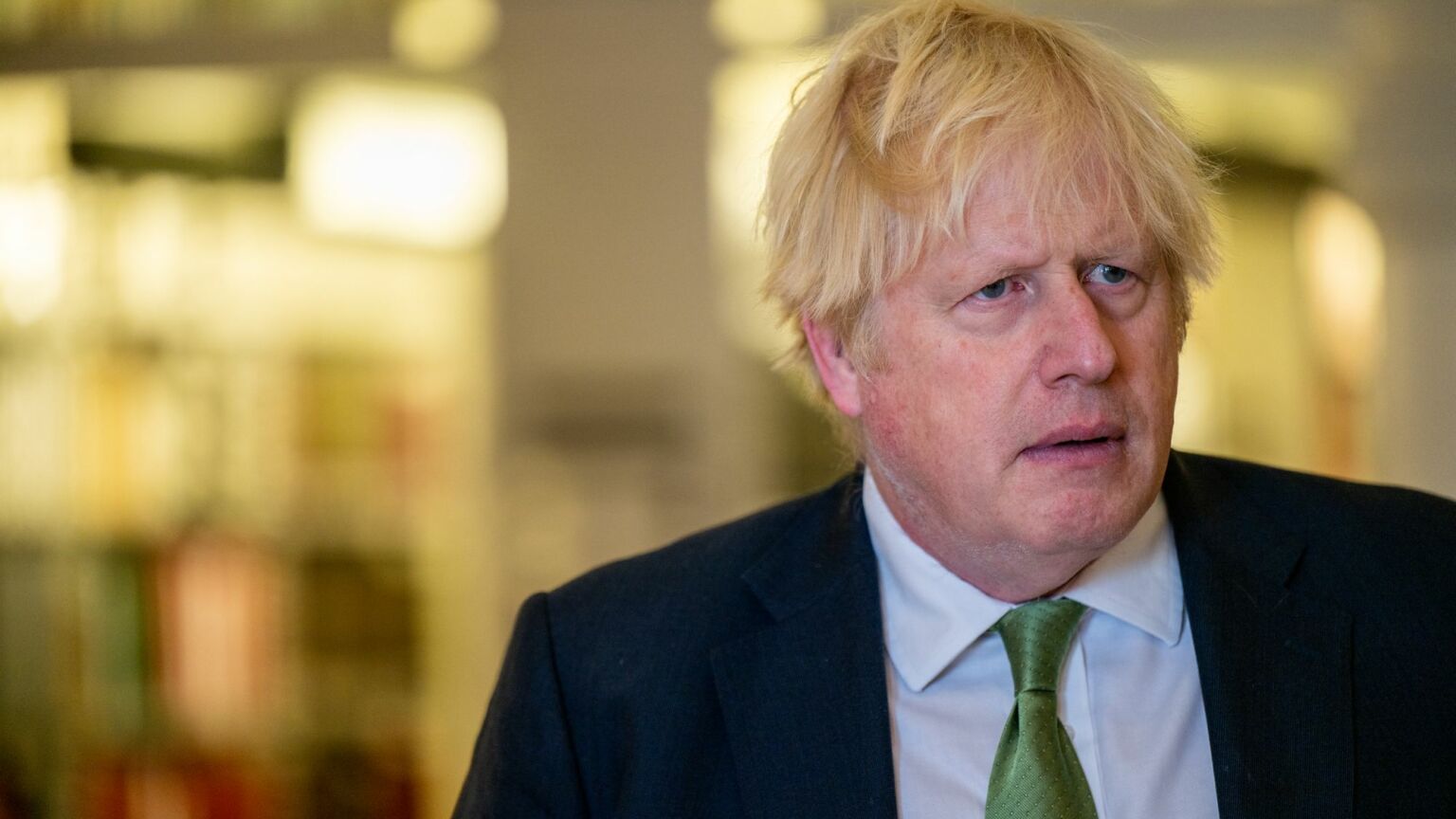 A familiar malady is once again sweeping Westminster: Tory Derangement Syndrome. Symptoms include delirious talk about Downing Street parties, an unhealthy obsession with Suella Braverman, and an almost religious reverence for the ministerial code. Not since Cleggmania has a disease so scrambled the minds of the Westminster press pack.
The past few days have proven, beyond doubt, that the media have completely lost the plot where the Conservatives are concerned – and are now incapable of reporting on them in an emotionally balanced manner. First, we had what you might call Pointsgate – the failed attempt, by leaking civil servants and a scalp-hungry media, to oust home secretary Suella Braverman over her handling of a speeding fine. And now, God help us, Partygate is back.
Let's start with Suella. The wall-to-wall coverage of this confected 'scandal' – hinging on whether Braverman inappropriately asked civil servants to help arrange a private speed-awareness course – has been absurd. Even if everything she is accused of is true, it should be trivia – not news. And yet an anti-Tory media, feigning pious outrage, managed to convince themselves she was 'speeding towards the exit'. (Prime minister Rishi Sunak and his 'ethics adviser' Laurie Magnus said this afternoon that no further action is required.)
You don't need to be a Braverman fan (I'm not) to see all this as a blatant attempt to take down a right-wing home secretary who naturally enrages the liberal governing and media classes. As this weird news cycle wore on, irked civil servants began issuing ever-more bitchy briefings, one claiming that Braverman had to be fact-checked during meetings. They clearly smelled blood and hoped the media would do to her what they recently did to Dominic Raab (the former deputy PM was forced out over trumped-up 'bullying' allegations a few weeks back).
We have all heard breathless commentary about how Braverman has 'broken the ministerial code' and so must – if she had one shred of honour! – resign. Commentators now talk about the code as if it were Magna Carta, rather than a set of rules that were written in 1997 and are so broad as to be unenforceable. As one Tory observer notes, even leaking to the press is a damnable offence under the code – meaning every minister in the modern media era has probably fallen foul of it.
The Suella witch-hunt got so out-of-hand that even the centrist Tory sensibles, usually to be relied upon to bash Brexit and pearl-clutch about the antics of right-wing Tory ministers, began to row in behind her. Tory lord Daniel Finkelstein used his Times column this week to accuse his fellow Braverman critics of exploiting the rules for 'partisan reasons'.
Partygate – which has now roared back for a final season no one wanted – might seem like a much more serious matter. After all, former PM Boris Johnson has been accused of – and in one instance actually fined for – holding illegal, lockdown-breaking get-togethers during the pandemic. But anti-Tory hysteria has still sustained this scandal well beyond its natural sell-by date.
News broke last night that Johnson has been referred to the police again, this time for having friends and family over to Chequers during lockdown. The bumbling ex-PM seems to have partially dobbed himself in. He handed his diary over to his lawyers, who were hired by the Cabinet Office to advise him for the upcoming Covid inquiry. The lawyers then found evidence of these allegedly criminal shindigs and passed the information on to the Cabinet Office, which then passed it on to the cops.
Even if you don't believe Johnson's line, that this is all political and he has no case to answer here, Partygate has undoubtedly been blown out of all proportion and weaponised to the ends of bringing down the former PM. His opponents still aren't satisfied even though he resigned, in large part thanks to Partygate, two prime ministers ago. Indeed, these fresh allegations might even give the parliamentary privileges committee, currently investigating claims that Johnson misled parliament, the cover it needs to suspend him from the House of Commons and force a by-election.
Partygate was a scandal. Johnson and Co were caught breaking the same punishing rules that they had enforced on the rest of us. It was embarrassing and hypocritical and he deserved to be savaged by the voters for it. But it wasn't exactly Iran-Contra, was it? The notion that Partygate is so serious that it justified months of media coverage and Johnson's forcible removal from public life is utterly ridiculous.
The cultural and media elites have been hostile to the Tory Party for some time. But Tory Derangement Syndrome is a distinctly post-2016 disease. Brexit was a direct challenge to the metropolitan elites' right to rule. Boris Johnson and the Eurosceptic Tories – while unlikely tribunes for that populist revolt – became the ideal punching bag for an establishment keen to put those revolting Brexit voters back into their box.
The never-ending non-scandals of recent years are an attempt to taint the Tory Party as some uniquely corrupt if not quasi-fascistic outfit. By proxy, the cultural elites can portray Brexit as a kind of hard-right death cult, pursued only by this mad, bad band of 'post-truth' ideologues.
But this anti-Tory hysteria, this relentless scandal-mongering, is worse than desperate. Firstly, it has empowered unelected bureaucrats and their mates in the media to go after elected ministers without ever having to bother a ballot box, using arcane rules and polite-society fury to dispatch those they politically dislike.
What's more, this notion that the Tories are uniquely evil, craven and incompetent – and that all our current ills flow from the original sin of Brexit – ignores the real causes of the crisis we are in and lets the Tories' similarly useless opponents off the hook. The media seem more upset by Boris Johnson breaking his own lockdown rules than the unprecedented economic hole his lockdown has put us in. Similarly, commentators would rather blame Brexit for our cost-of-living crisis than decades of dire economic and energy policies that they either ignored or tacitly supported.
As this Tory government circles the electoral drain, the liberal elites are becoming more and more cocky. But if this latest bout of Tory Derangement Syndrome reminds us of anything it is that we Brexit voters were absolutely right to reject this shower in the first place. They are even more out-of-touch, bereft of ideas and trivial than the Tories. Which really is saying something. Plus they are barking mad to boot.
Tom Slater is editor of spiked. Follow him on Twitter: @Tom_Slater_
To enquire about republishing spiked's content, a right to reply or to request a correction, please contact the managing editor, Viv Regan.