Labour is the party of the middle-class killjoy
Wes Streeting's plans for an expanded nanny state are miserable, illiberal and elitist.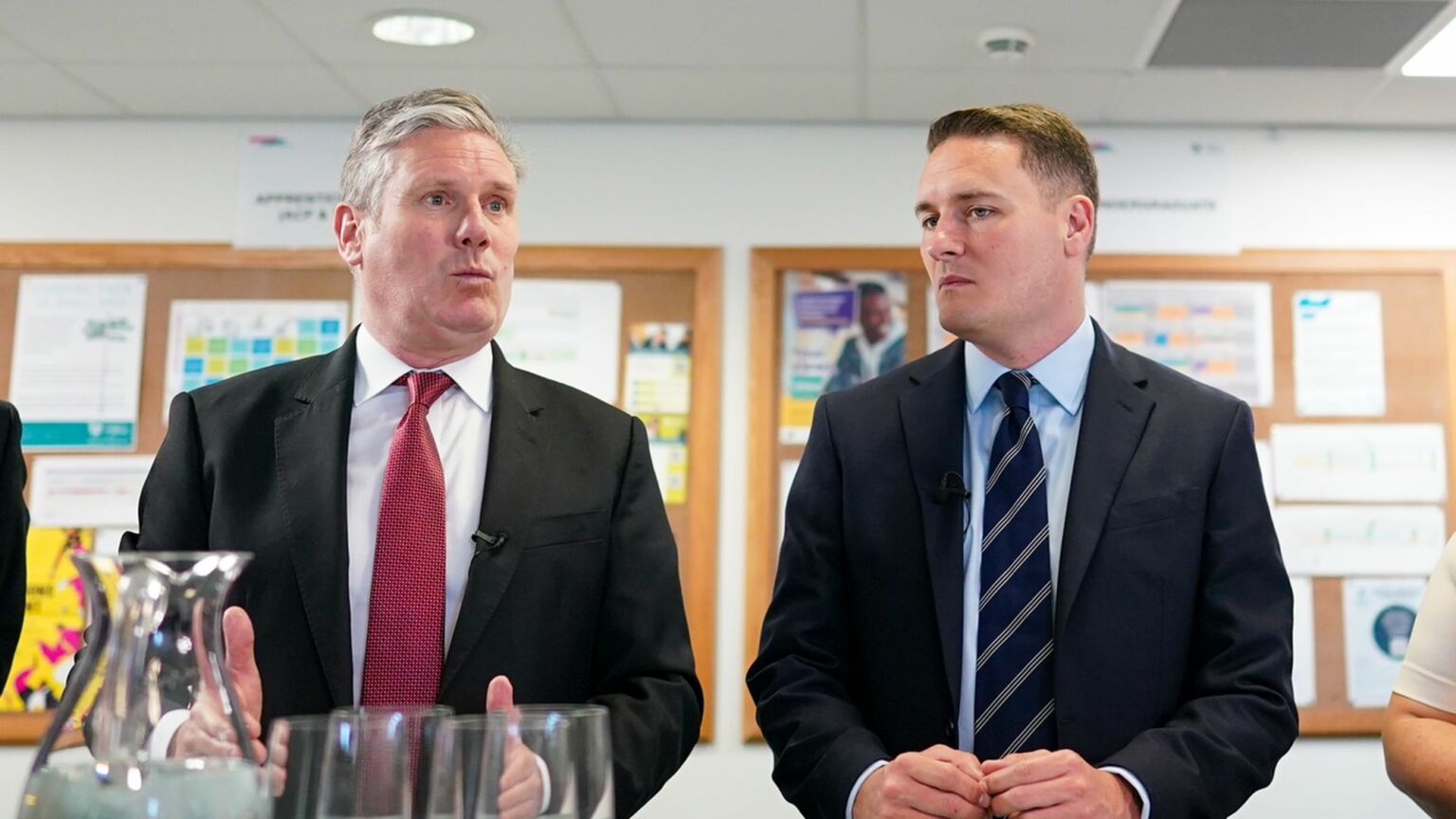 The shadow health secretary, Wes Streeting, wants to use state power to make Brits fitter and healthier.
Last week, Streeting was 'giving evidence' to the Times Health Commission, a year-long inquiry into health and care in the UK. There he said he wants to target food manufacturers by extending the 'sugar tax', which was originally introduced in 2018 as a levy on sugary soft drinks. He also promised to clamp down on the tobacco industry's promotion of vaping, which he believes is specifically targeting children.
It seems that Starmer's rebranded Labour Party shares the same petty-minded authoritarianism as its New Labour and Corbynite predecessors. As ever, Labour is still intent on saving the masses from consumer choices that offend middle-class tastes. If Labour does win the next General Election, Streeting is giving us advance warning that the only thing that will shrink faster than the nation's waistlines is individual free choice.
As Christopher Snowdon argued recently on spiked, nanny-state regulations appeal to politicians like Streeting because they're cheap to introduce and leave a much sought-after 'legacy'. Furthermore, these state restrictions beget more state restrictions, as the apparent 'success' of one regulatory measure justifies further measures. This is certainly Streeting's reasoning behind extending the sugar tax from soft drinks to certain foods. 'From my point of view', Streeting said, 'I think we can see the soft-drinks industry levy as a successful intervention and a model to follow'.
Of course, there is plenty of evidence to suggest that the sugar tax has not been successful. Indeed, with levels of sugar consumption in the UK remaining steady, the sugar tax is not even succeeding on its own terms. Streeting also ignores how relatively harmless vaping is compared with smoking. But politicians almost always ignore evidence that undermines nanny-state policymaking.
Supporters of regulating food and drink argue that the state has always legislated against harmful business practices. They claim that opposing sugar taxes is the modern-day equivalent of opposing the ban on child labour in factories and other threats to our health and safety. But employers putting staff in danger is very different to individuals deciding to consume something that is deemed unhealthy. Individuals should be free to make their own decisions regarding what food they consume. If we interfere with their ability to do so, we cannot claim to live in a free society. Besides, there is more to life – and food – than health and fitness.
Unfortunately, the Labour Party has been opposed to the underlying principles of a free society for decades. Drawing on the communitarian idea that the state should restrict 'unacceptable' behaviour, New Labour legitimised nanny statism back in the 1990s and 2000s. It is also no coincidence that the target of its health-engineering policies was invariably the working class. This reflects Labour's middle-class disdain for the 'vulgarities' of commercial society and its supposedly uncouth consumers. For one Labour-supporting columnist, those who 'pride themselves on buying organic food' should be seen as part of a truly 'progressive' constituency. What is considered left-leaning today has become entwined with middle-class consumption habits.
Of course, the middle classes should be free to enthuse about organic kale if they want. But they shouldn't be trying to force their own brown-rice dietary preferences on the rest of us. And these preferences would be forced under a Labour government. As Streeting makes clear, attempts to make us fitter and healthier will come with 'the heavy hand of state regulation'.
Perhaps Streeting has done us all a favour in revealing Labour's future hand. It seems a Labour government has little interest in improving life in Britain. It probably won't build more houses or improve Britain's infrastructure. Instead it will attempt to regulate the lifestyles of the horrible masses.
Starmer may have rebranded the Labour Party. But at heart, it remains as priggish and as illiberal as ever.
Neil Davenport is a writer based in London.
To enquire about republishing spiked's content, a right to reply or to request a correction, please contact the managing editor, Viv Regan.