Now the banks have joined the war on free speech
The Triggernometry podcast is just the latest victim of financial deplatforming.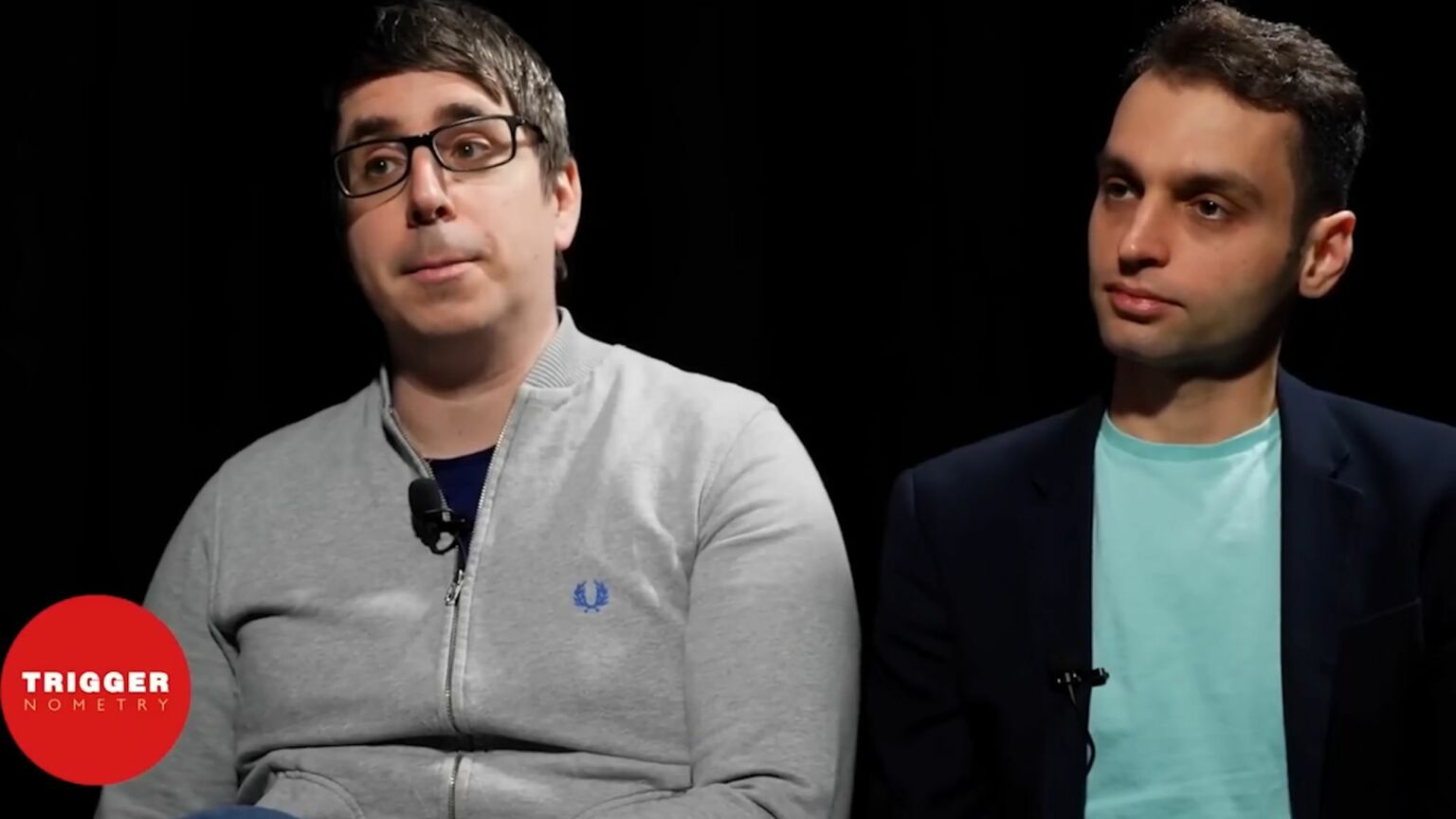 Dissent is becoming increasingly difficult in the digital realm. Governments and social-media platforms are getting more ban-happy. Perhaps worst of all, you can now be excluded from online payment systems and banking apps simply for airing the wrong views.
Konstantin Kisin and Francis Foster, co-hosts of the popular Triggernometry podcast, have become the latest victims of this financial deplatforming. Last week, they were told by fintech company Tide that Triggernometry's bank account was to be shut down. No explanation was given, but we can probably guess why.
The Triggernometry podcast interviews guests from across the political spectrum. It doesn't shy away from discussing difficult topics or from inviting controversial figures. Recently, it has aired discussions with Ben Shapiro, Jordan Peterson and Laurence Fox. It is not exactly a stretch to assume that Tide's decision to close the account may have been motivated by this platforming of 'wrongthink'.
The Triggernometry hosts were understandably shocked to lose their account. They say they had 'a healthy balance and transaction history'. In an infuriating exchange, when pushed for more information, Tide's support chat simply reiterated that 'there are some businesses we can't support at this stage'. Kisin was then told to refer to Tide's terms and conditions to figure out for himself why the account was closed. Since the row has gone viral on Twitter, Tide has apologised and offered to look into the account closure 'with the highest priority'. Hopefully, a resolution can quickly be found.
Still, even if Triggernometry's account is restored, there are reasons to be worried. After all, this is not an isolated example of financial deplatforming. Last year, the accounts of the UK-based Free Speech Union, its founder Toby Young and his online publication, the Daily Sceptic, were banned by PayPal for supposedly breaching its policies against hate speech. PayPal eventually reinstated these accounts, but in the process, it revealed just how censorious it could be. This was merely a taste of things to come.
Later that month, parents' group UsForThem, which campaigned against school closures during Britain's Covid lockdowns, also had its PayPal account axed for apparently breaching the terms of service. Like the Free Speech Union and the Daily Sceptic – and, indeed, a significant number of campaigning organisations today – UsForThem relied heavily on donations received through PayPal and similar platforms. When UsForThem attempted to withdraw the donations in its account, it was greeted with a message explaining that the funds would be held for 180 days. The account has since been reinstated.
As if withholding customers' own money were not authoritarian enough, last year PayPal quietly slipped a line into its terms of service, giving itself the right to fine customers $2,500 for spreading misinformation. After a fierce backlash, PayPal claimed that this was all a big mistake and that the clause had been placed there in error. Nevertheless, it seemed to reveal an almost tyrannical willingness to crush its customers' freedom of speech.
Perhaps the most infamous and egregious example of this kind of financial deplatforming came during the Canadian truckers' protest in February 2022. The truckers were protesting against Justin Trudeau's vaccine mandates and lockdown restrictions. First, crowdfunding platform GoFundMe withheld millions of dollars of donations that had been raised on their behalf. Then, Trudeau himself used emergency powers to allow the government to cut off the truckers' funding. Canadian banks duly froze $7.8million in around 200 accounts linked to the protesters. Big Tech, big banks and the government worked together to financially cripple a nascent protest movement.
Fortunately for Kisin and Foster, they have a huge audience on social media, on YouTube and on their podcast. The publicity they have been able to generate will hopefully get some answers out of Tide and potentially get their bank account restored. But for others without such clout, this kind of financial punishment would be utterly devastating.
The rise of financial deplatforming proves that we have a serious crisis of free speech on our hands. Tech firms are clearly punishing those who give a voice to anti-woke views. Anyone who still says cancel culture isn't real, or that Big Tech censorship is a culture-war fantasy, is deluding themselves.
Lauren Smith is an editorial assistant at spiked.
Picture by: YouTube / Triggernometry.
To enquire about republishing spiked's content, a right to reply or to request a correction, please contact the managing editor, Viv Regan.