Juryless rape trials are a recipe for injustice
The SNP's proposals are dripping with elitism.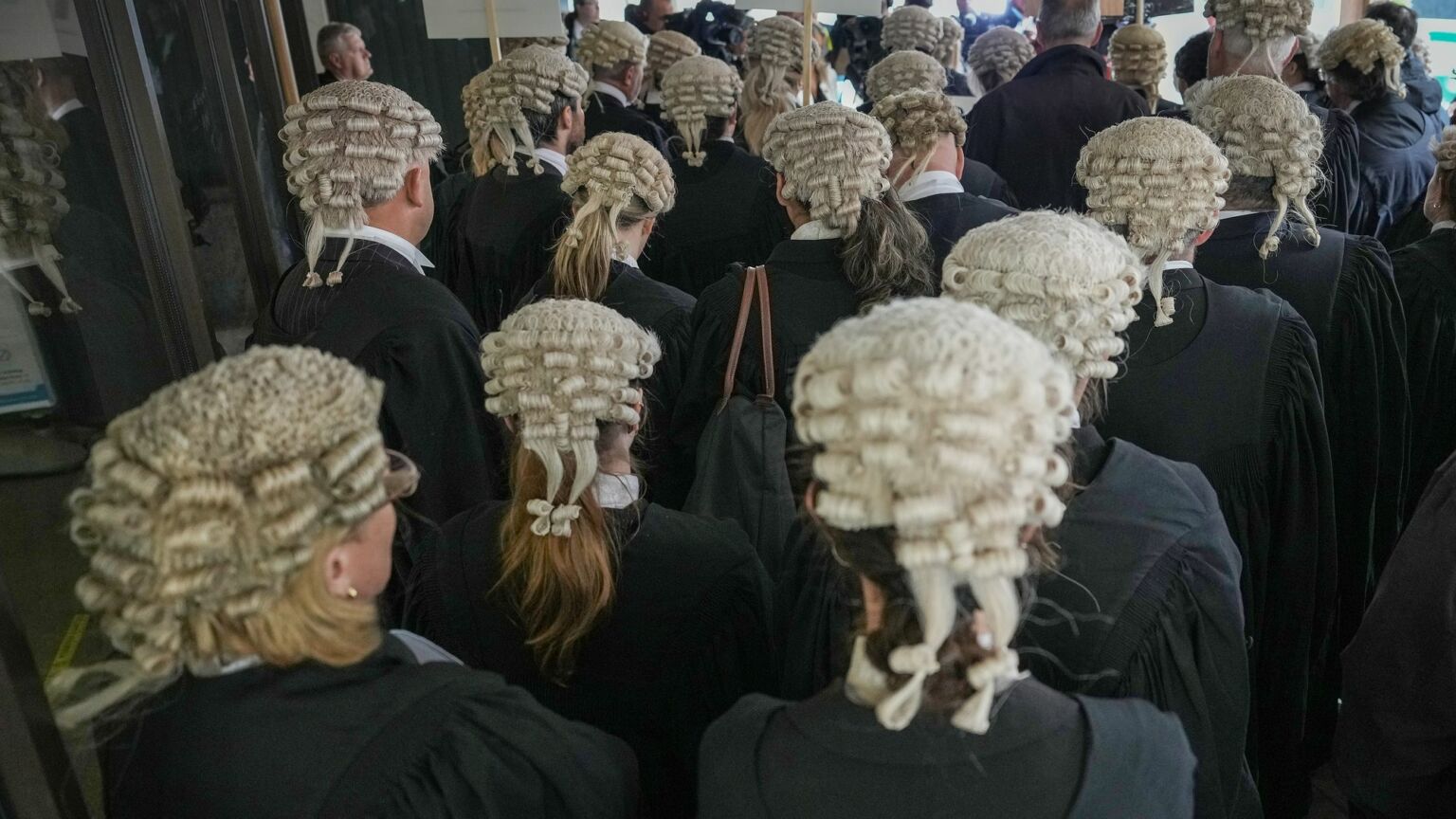 As far as the Scottish government is concerned, juryless trials are a means to raise the conviction rate for rape. Former first minister Nicola Sturgeon, who has long championed the plans, said as much in a Guardian op-ed this week. In Scotland in 2020-21, she notes, the rape conviction rate stood at 51 per cent compared with 91 per cent for offences overall. And so, by getting rid of troublesome juries, and leaving judgement in the hands of 'expert' judges, the Scottish government hopes to deliver more guilty verdicts.
Aberdeen Bar Association vice president Ian Woodward-Nutt didn't mince his words when explaining why so many lawyers are opposed to the plan. He said on BBC Scotland that the 'proposed pilot amounts to a deeply troubling attack, both on the criminal-justice system [and] on the independence of our judiciary'.
But Yousaf, like Sturgeon before him, has remained unmoved by such objections. He said he hears his critics 'loud and clear'. But he still remains 'absolutely committed' to piloting juryless trials, under the terms of the Victims, Witnesses and Justice Reform (Scotland) Bill, which was published in April.
To make its case, the Scottish government has drawn on a 2021 independent review of 'the management of sexual-offence cases' by senior judge Lady Dorrian. But even Dorrian herself only tentatively recommended juryless rape trials. She wrote that they should only be considered after taking into account 'how they are perceived by complainers, accused and lawyers'. If the lawyers' boycott is any indication, they are being 'perceived' very negatively indeed.
Still, the Scottish government seems determined to push ahead. It claims that getting rid of juries in rape cases is necessary because juries are composed of members of the public. And the public, it argues, still believe in 'rape myths' – that is, false beliefs about sexual assaults, rapists and rape victims. As a result, juries, supposedly cleaving to stereotypes and prejudices, are not deemed capable of judging rape trials fairly.
But this view of a prejudiced public is itself something of a myth. A mock-jury study, published by the Scottish government in 2019, showed that a majority of jurors were more likely than not to challenge so-called rape myths. For instance, as Lady Dorrian pointed out in her review, in 22 out of 32 cases, mock jurors challenged the prejudice that a 'failure physically to resist might indicate consent'.
There is simply no evidence to suggest that jurors are to blame for the relatively low conviction rate in rape cases. If the Scottish government is serious about tackling the disparity in conviction rates, it would do better looking closer to home. It could start by addressing the inadequacies in police evidence-gathering when it comes to sexual-offence allegations, or perhaps with clearing the huge backlog of court cases, which has led to huge delays in rape cases coming to trial.
But as it stands, the Scottish government would rather invest time and money attacking the hard-won right to trial by jury. This right is premised on the belief that defendants should be judged by their peers, rather than a single, potentially prejudiced, state-employed judge. This concern is as relevant now as it was hundreds of years ago, when the right to trial by jury was won.
The SNP's plan should worry us all. Juryless rape trials will set a dangerous precedent. This elite suspicion of the public could erode the right to trial by jury in other cases, too. After all, if members of the public are assumed to be incapable of taking jury duty seriously in rape trials, then why allow us to be jurors at all?
Scotland's lawyers are right. This is indeed 'a deeply troubling attack' on the criminal-justice system. Women must not allow justice to be destroyed in our name.
Ella Whelan is the author of The Case For Women's Freedom, the latest in the Academy of Ideas' radical pamphleteering series, Letters on Liberty.
To enquire about republishing spiked's content, a right to reply or to request a correction, please contact the managing editor, Viv Regan.