A pornified view of womanhood
Trans writer Andrea Long Chu is being celebrated for reducing women to degraded sexual objects.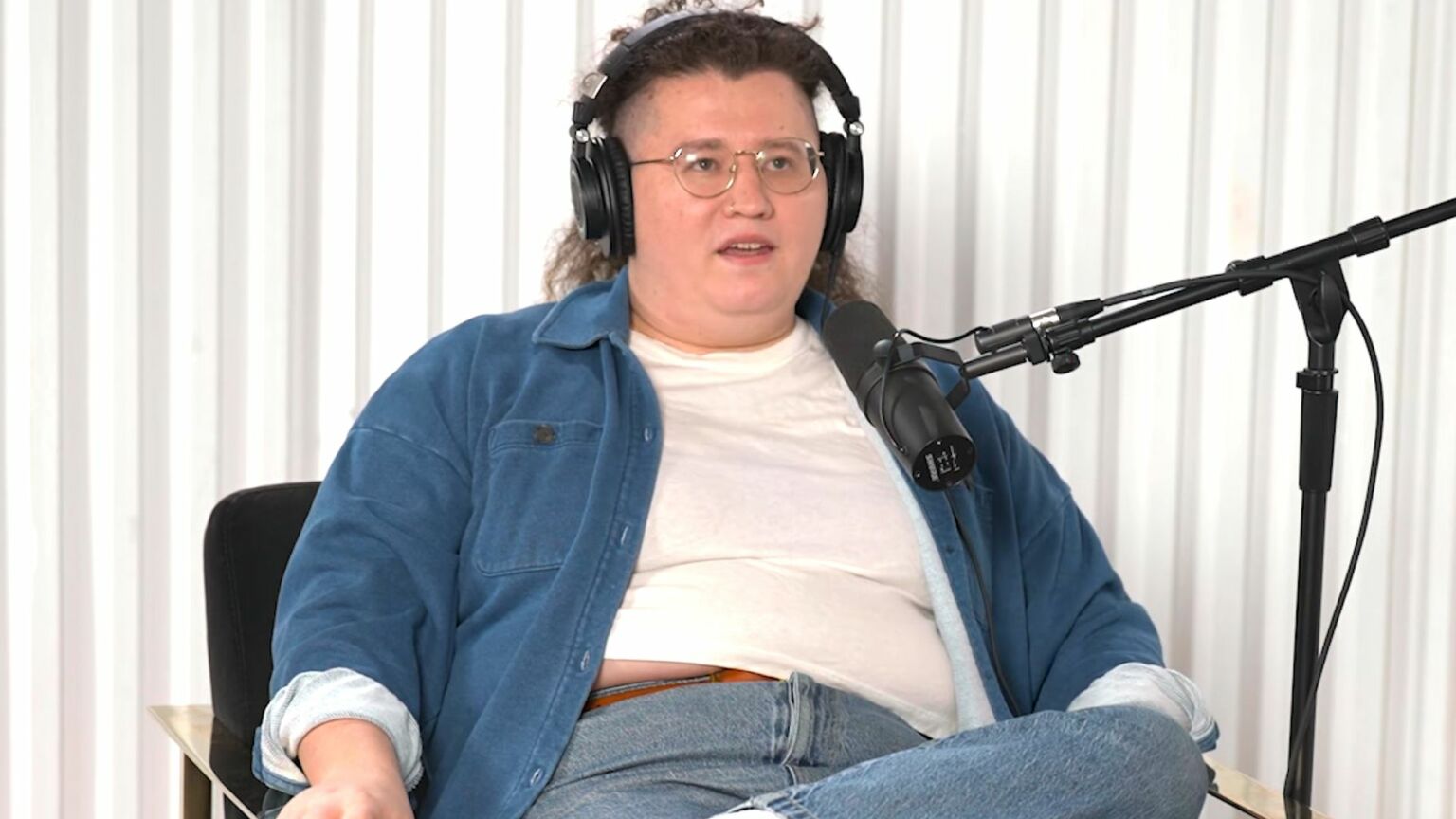 Scratch the surface of trans ideology and you'll find poorly disguised misogyny. There is perhaps no clearer illustration of this than the writing of Andrea Long Chu.
Chu is a New York magazine literary critic, best known for his 2019 book, Females. Last week, Chu won the prestigious Pulitzer Prize for literary criticism. Pulitzer describes Chu's writing as 'using multiple cultural lenses to explore some of society's most fraught topics'. That's one way of putting it.
Importantly, Chu is a biological male who identifies as a woman. Much of his work revolves around his transness and the process of 'becoming' a woman. This is the main subject of Females, a work of cultural criticism and deeply personal revelation. Here he describes, in gory detail, his compulsion to consume a particular genre of pornography known as 'sissy porn'. This is where ostensibly heterosexual men are 'feminised' against their will, usually by being forced to wear frilly dresses. The erotic appeal of this seemingly stems from the humiliation of the 'sissy' – which assumes that the most degrading thing that can happen to a man is to become more like a woman.
If this were simply a private predilection, then maybe we could reserve judgement. But according to Chu, sissy porn is fundamental to his trans identity. Gender-critical feminists have long argued that there is a link between pornography's objectification of women and the explosion of men identifying as women. Rarely, though, do trans activists admit to this link so brazenly. In Chu's own words, 'sissy porn did make me trans'.
In fact, pornography seems to inform Chu's entire understanding of what it means to be a woman. His writing portrays women as purely sexual objects, devoid of their own will or inherent value. Chu explains: 'At the centre of sissy porn lies the asshole, a kind of universal vagina through which femaleness can always be accessed. Getting fucked makes you female because fucked is what a female is.' Charming.
For Chu, and no doubt some other men who call themselves trans, their identity as 'women' stems from this fetishised view of womanhood. Chu writes that he 'transitioned for gossip and compliments… for Daisy Dukes, bikini tops and, my god, for the breasts'. He goes on to describe the 'barest essentials' of femaleness as 'an open mouth, an expectant asshole, blank, blank eyes'.
It is telling that Chu opens Females with the line, 'Everyone is female'. At the core of trans ideology is the idea that any male can become female – and vice versa – if he believes himself to be a she. And yet Chu himself even admits that 'there are no good outcomes in transition' and that transitioning is unlikely to make him happy. No amount of hormones or surgery will ever make him a biological woman. While it might be tempting to feel sorry for Chu here, he cannot even express his disappointments and frustrations without alluding to misogynistic tropes. 'Until the day I die, my body will regard the vagina as a wound', he says.
It is astonishing that writing like Chu's – which expresses such a low and degraded view of women – is now celebrated by polite society and rewarded with prestigious prizes. We have to stand up to this new misogyny.
Lauren Smith is an editorial assistant at spiked.
Picture by: YouTube / Sony Podcasts.
To enquire about republishing spiked's content, a right to reply or to request a correction, please contact the managing editor, Viv Regan.