The pornographic roots of gender ideology
Genevieve Gluck, co-founder of Reduxx, on how trans activism objectifies women.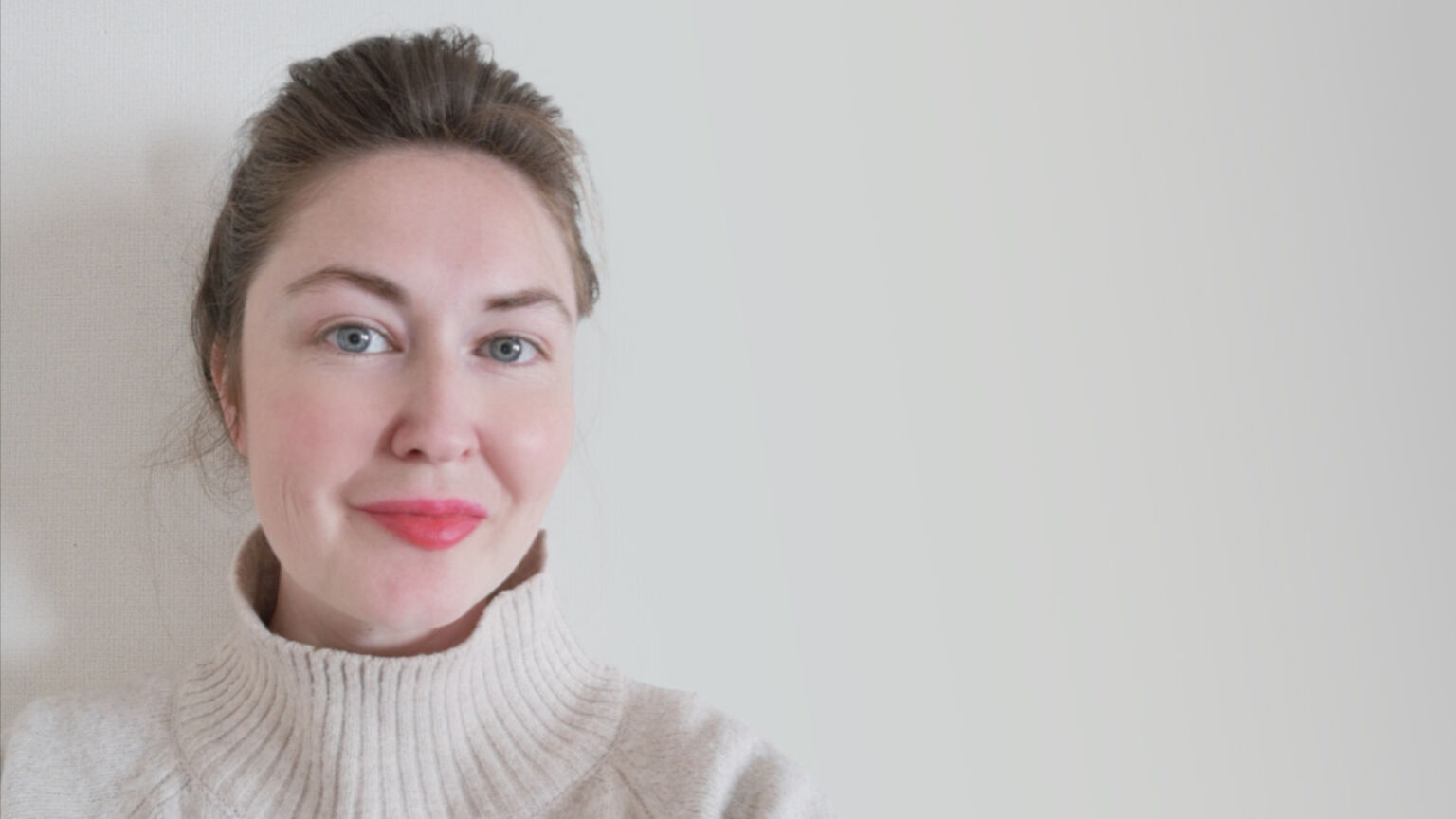 Remember that transgender Canadian teacher with the giant prosthetic breasts? Kayla Lemieux's attempt to identify as a woman struck many as absurd, if not downright obscene. The large breasts, with vast protruding nipples, portrayed a pornified version of womanhood. According to feminist writer Genevieve Gluck, this sexualised view of female identity, while extreme, is not altogether unique to Lemieux. Genevieve is co-founder of Reduxx magazine, a feminist project which documents the worst excesses of the trans movement. For her, the connection between gender extremism and extreme pornography is clear. She joined Brendan O'Neill on the latest episode of his podcast, The Brendan O'Neill Show. What follows is an edited extract from their conversation. Listen to the full episode here.
Brendan O'Neill: What role do you think pornography has played in the transformation of womanhood into something anyone can identify into?
Genevieve Gluck: A lot of it starts with the sexualisation of surgery, which really got going through the pornography industry with things like breast implants. Within those procedures in pornography, we see the heightening and objectification of certain aspects of the body, and the sexualisation of body modification itself. Whether it is the breasts, the buttocks, the lips or any feature that you're trying to highlight, it all points to a fetishisation of particular body parts.
Pornography is now normalised in the private sphere. A lot of the concepts or ideas about women that you see coming from trans activists – their objectification of women, or their reduction of womanhood to having plastic surgery and hormones – have a connection to pornography. We really don't fully appreciate the scope of the problem yet. I don't think it's even possible to, because we don't see it in the public sphere. All we see are the repercussions of this porn-saturated culture.
I highly suspect that a lot of people who are pushing the line that women can have penises are watching a certain type of pornography. I know this may be a contentious thing to say. But I think it certainly shapes a lot of behaviours and it influences the way society sees women.
O'Neill: How do you think the industrialisation of pornography is impacting on the discussions around gender identity?
Gluck: A good example is the term 'front hole'. The first time I saw it was in 2016, when the Human Rights Campaign recommended it as terminology in guidance called 'Safer Sex for Trans Bodies'. Most people don't tend to think too deeply about things like that or recognise the pornographic influence. But in the 'female to male' (FTM) genre of trans pornography, the trans person's anatomy is referred to as a front hole, and that's done because it's a clear reference to the anus. It's defining women's anatomy by reference to sexual receptivity. It is just astounding that it would be a recommended terminology to apply to all women.
There is one trans writer, Andrea Long Chu, who has written extensively about something called 'sissy pornography', which he has outright said made him trans. Within his writings, he again reduces women to their sexual receptivity. He's said that pornography is 'a quintessential expression of femaleness' and that women's 'barest essentials' are 'an expectant asshole and blank, blank eyes'. These are things that are found in the pornographic genre of forced feminisation, also sometimes called 'sissification', where the man is ostensibly forced, but is really a willing participant, to be feminised. He'll be dressed up in lingerie, forced to put on make-up, and then undergo the ultimate act of forced feminisation, which is penetration.
O'Neill: Many of the better-known men who identify as women often change their bodies to reflect a very specific view of womanhood – for example, the massive breasts and the long flowing hair and the pouting lips. Does that have an effect on how girls growing up conceive of themselves?
Gluck: Certainly. Some girls who have detransitioned have said that this is what influenced them to transition. Girls are being presented with this idea of what a woman is by men who are self-objectifying and modifying their bodies in extreme, hypersexualised ways. And those men are applauded and celebrated. They are held up as role models for young people. Girls will then internalise that particular view of womanhood.
Not only are girls nowadays being exposed to pornography at such a young age, but they also have men on social-media platforms telling them that this is their destiny. Not only are they expected to become something that is objectifiable, but they are also supposed to enjoy being objectified. It is little wonder that so many girls feel a dissociation with their bodies when they are presented with this image of womanhood, especially if they are already struggling with puberty. It is hard to recognise your own body as female if it does not resemble the artificial version of female that you're being shown.
O'Neill: What is the impact this has had on young people who might go on to identify as gay or lesbian in adulthood? There seems to be a real issue here where many young people who transition were subjected to homophobic bullying, or simply didn't want this identity because it's not cool to be exclusively same-sex-attracted anymore.
Gluck: Absolutely there is an issue, especially for lesbian girls. I saw someone say that lesbian is no longer an identity or a person, it's a porn genre. I do think that is relevant here again. Lesbian women have become so objectified that many now might want to escape or possibly aren't even able to recognise their own sexuality. The homophobia is very real, it's a very strong current. There is something going on there, which I suspect is different for young girls than it is for boys and for young men, so I can't speak specifically for boys. But for lesbian girls in particular, it comes back to how hard it is growing up as a girl and then to be struggling with your sexuality on top of that.
Trans activists are also telling lesbians that they have to accept male partners, which is just the most extreme form of homophobia. The concept of the 'lesbian penis' is being forced on to women. Some transwomen use the phrase, the 'cotton ceiling', which refers to lesbian women's underwear being the barrier that these men are supposed to conquer and to break through. It's horrendous. Thank God there are some groups who are working to highlight the homophobic aspects of this movement. I just wished more people would see trans ideology for the homophobia and for the sexism that it really is.
Genevieve Gluck was talking to Brendan O'Neill on the latest episode of The Brendan O'Neill Show. Listen to the full conversation here:
To enquire about republishing spiked's content, a right to reply or to request a correction, please contact the managing editor, Viv Regan.