'We are obliterating history'
John R MacArthur on how identity politics is fostering ignorance and fear.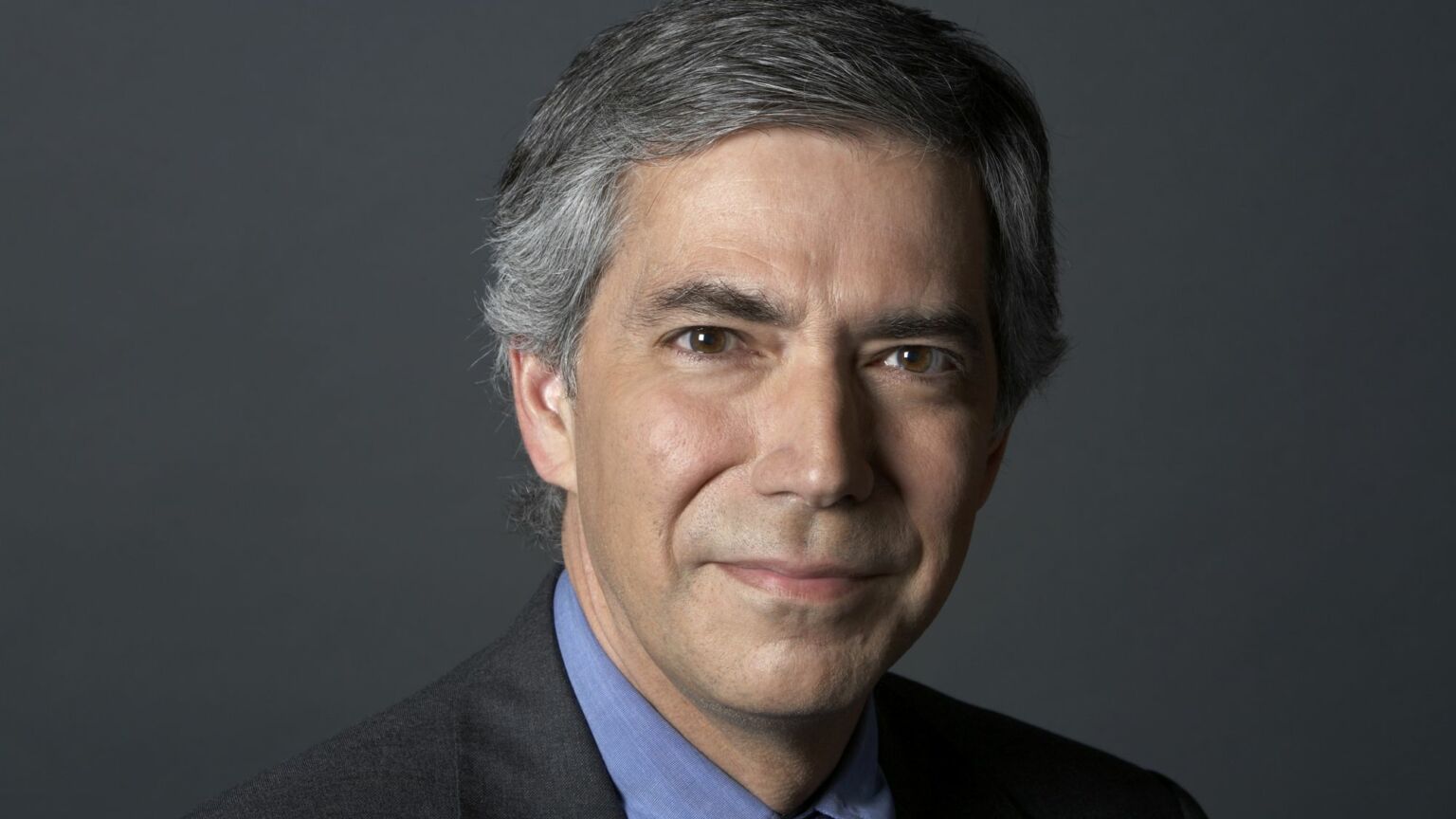 Woke ideology thrives off fear. In schools, universities and workplaces, people are afraid to speak out against the prevailing orthodoxy of the day. One wrong word and you can be cancelled, and your livelihood and reputation can be ruined. What is driving these modern-day witch trials? And what impact is this rampant identitarianism having on younger generations?
John 'Rick' MacArthur, president and publisher of Harper's Magazine, joined Brendan O'Neill to discuss all this and more on the latest episode of The Brendan O'Neill Show. What follows is an edited extract from their conversation. Listen to the full episode here.
Brendan O'Neill: Where do you think we are in terms of the culture war? Has woke won the day?
John R MacArthur: Absolutely. It's now part of the establishment. Corporations have even adopted it for advertising purposes. A lot of people have written about this with a sense of irony, and some of the excesses of woke are occasionally ridiculed. I actually thought that humour would win out in the end. Ultimately though, people like Ricky Gervais and Dave Chappelle have not won the day. Of course they still have careers, but they haven't reversed this horrible, stultifying trend of humourlessness.
And it's not just humourless – it's cruel, too, at least when it takes the form of cancel culture. I'm fortunate enough to have a public platform from which to defend myself, but some assistant professor of sociology at a state university, for example, doesn't have anything. All he or she has is an assistant dean for diversity. These deans are like police officers, tasked with enforcing woke ideology. It's incredibly chilling for free speech and independent thought.
Up until this point, woke has won the day. As an ideology, it is remarkably resistant to criticism. It reminds me of the Maoist youth in the 1960s who rebelled against their elders for not being radical enough. These people are merciless and they have no sense of humour. It's very hard to have a rational conversation with them. When I bring up concepts like due process, they say things like: 'Well, it's like the French Revolution. Some heads have to roll. It's tough.'
O'Neill: There have always been great conflicts in society, but the opposing camps generally knew what the other was talking about and were able to engage with ideas at a common level. Have we lost the ability to do that in the culture war?
MacArthur: What I'm really horrified by is the obliteration of literary and historical memory. At a certain point in my life, I got a little sick of George Orwell, but he should be remembered at least for inventing the term 'Newspeak' in Nineteen Eighty-Four. We are living in a new culture of Newspeak. That is, the meanings of words are being changed and compound words with new meanings are being created, in the name of propaganda and intimidation.
We're not obviously at the point of Nineteen Eighty-Four. But I hear the way people talk now and I have to assume they don't assign Nineteen Eighty-Four or Animal Farm in public schools anymore. No one seems to be familiar with these terms or recognise what's happening around them. There is a kind of 'Wokespeak' that has infected the language now.
Many are too afraid not to adopt these new terms. This is especially the case in schools. The wokest kids have a lot of allies now. They've got adults aiding and abetting them and defending them. This renders a lot of kids defenceless. They don't have anybody to talk to. The argument always was that a boy who wants to be a girl or a girl who wants to be a boy can't admit it, because they'd be ridiculed. Their lives would be ruined. And that was to a large extent true when we were kids. Now though, I'm worried more about the ordinary mainstream kids who have no one to talk to. They can't talk to an adult counsellor about a friend or classmate who wants to transition. They can't say, 'She or he is only 14 or 13 years old and I'm worried about that'. They can't speak out, because they know they'll get trashed.
It's the kids in the middle I worry about now more than the kids in the minority. And this is not to say that there isn't still homophobia and racism in the US. But there's a new class of in-between kids – made up of all races and both genders – that would like to talk about these issues, but there's no forum for them. They're certainly not going to post something on social media. They would be driven off the map.
I am deeply distressed about what kids have to go through. I've seen my own daughters go through some of these arguments at school and it's intimidating. There are a lot of kids who are not ultra-woke and who haven't figured out what they really think about these issues. There are no adults available to talk about it.
Simultaneously, there is an illiteracy among many younger people. There was a headline in the Wall Street Journal this month: 'Eighth-graders' history, civics test scores hit record low'. I see this historical illiteracy also in older kids and in people in their twenties and thirties, and even in their forties. They don't seem to have any historical memory of what came before woke. For this I blame projects like the New York Times' 1619 Project. This kind of critical-race-theory teaching of history has done an immense amount of damage to culture.
The 1619 Project posits that America was founded on racist principles designed to expand slavery. That's an oversimplification to say the least. And this idea has metamorphosed into a despairing view of the US that has essentially erased the entire abolitionist movement. It has eliminated great Americans like Frederick Douglass, the freed slave who became a leading abolitionist and one of our great rhetoricians. Nobody knows who Frederick Douglass was or talks about him anymore. He doesn't fit the version of history told by critical race theory and the 1619 Project. After all, what would be the point of discussing Douglass and the antecedents to the Civil War if we're still a fundamentally, hopelessly racist society that was founded on principles of racism? Woke ideology wants to eliminate all the subtleties, all the complexities, all the divergent streams of history in order to promote one ideology.
John R MacArthur was talking to Brendan O'Neill on the The Brendan O'Neill Show. Listen to the full conversation here:
To enquire about republishing spiked's content, a right to reply or to request a correction, please contact the managing editor, Viv Regan.