Trans activists now have a heckler's veto on campus
Universities are kowtowing to an intolerant fringe.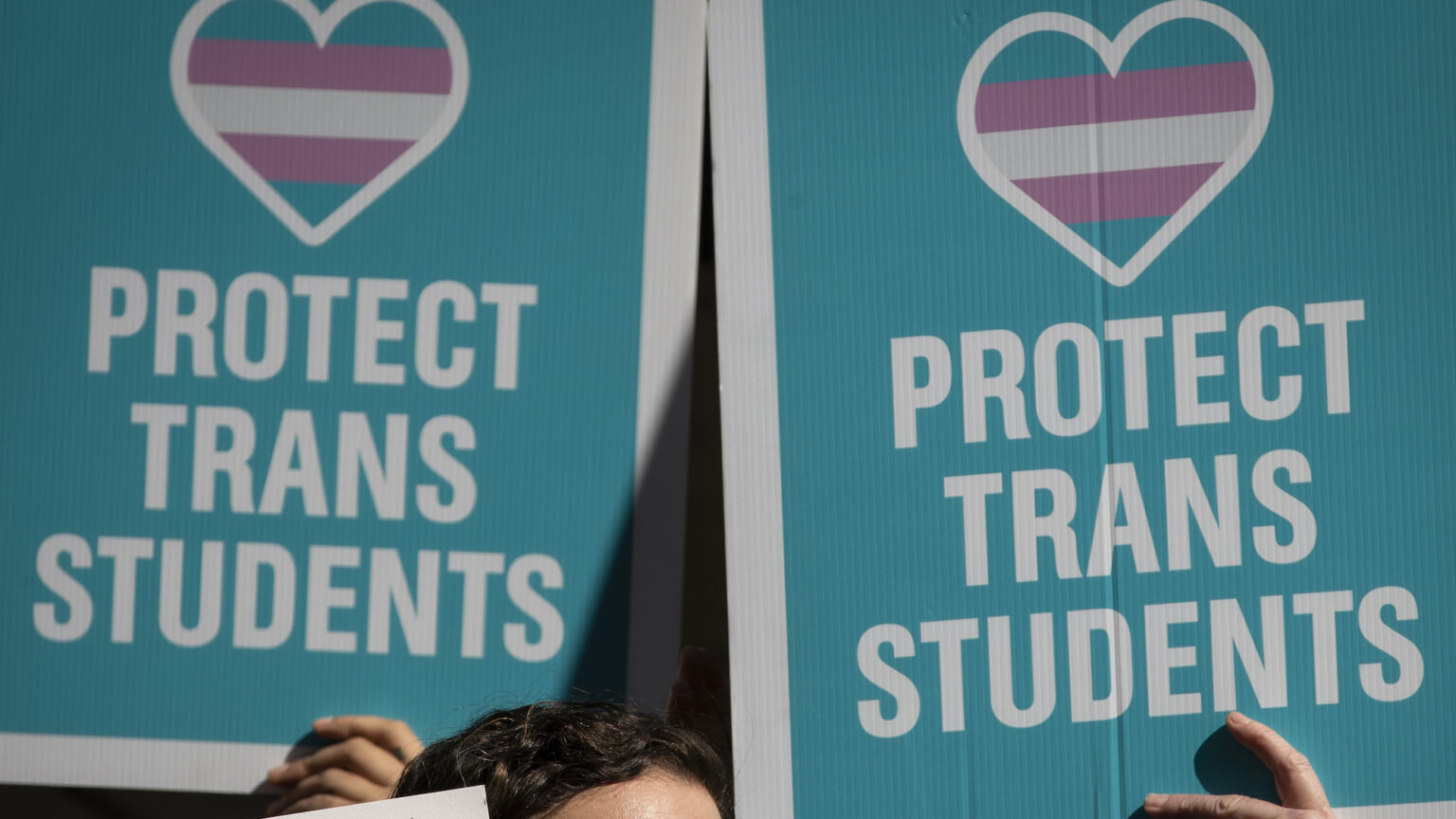 At the end of last month, masked protesters roamed around the University of Bristol, on the hunt for a feminist event I had organised. Ahead of the event, a group called TERFs Off Campus branded our feminist student society, Women Talk Back, a 'transphobic hate group' on social media. It called on students to demonstrate against the event, encouraging them to cover their faces and bring loud objects to drown out women's voices. They needn't have bothered. The university soon made it clear that, as far as it was concerned, we were not welcome on campus.
Our event, 'Feminist Lawyers Talk Back', invited leading women from the legal profession to discuss their experiences advocating for women's rights in education, the workplace and in the law. Among the speakers were distinguished lawyers such as Akua Reindorf KC, author of the landmark Reindorf review, which drew attention to the No Platforming of feminists in academic institutions.
At Women Talk Back, we have hosted numerous events featuring renowned feminist campaigners, academics and writers. We assumed that one featuring respected lawyers would be the most straightforward to organise. But it proved to be the most challenging yet. We always try our best to collaborate amicably with the university, but the conditions it imposed on us made it essentially unviable to host the event on campus. We were told the event could only be open to staff and students, which would exclude the general public. We were also told it was up to us to arrange 'adequate security' and to contribute to the costs. No student society would be able to afford this.
We challenged these restrictions. But the Bristol University provost insisted that these were necessary, thanks to the threat of public disorder posed by trans-activist students. As the provost said in an email: 'This follows the disorder that was witnessed at the last event, which involved police removing two activists from the Wills Memorial Building and the following protest outside the venue.' In other words, rather than prevent student protesters from shutting down our meeting, the university effectively decided to shut us down instead.
These are not peaceful protesters. Trans-activist students at Bristol have stated explicitly, including in Guardian op-eds, that their aim is to disrupt and shut down feminist events. They have acknowledged how terrifying it can be when they are wearing balaclavas and shouting at women. In recent years, they have burst into lecture halls during events and stood on tables. Gender-critical events hosted off campus have been met with exactly the same disruption and intimidation. At times, the police have been forced to get involved.
Essentially, universities are giving trans activists a heckler's veto. The decision over who can and cannot speak on campus is now in the hands of an intolerant, balaclava-clad mob. The UK government's Higher Education: Free Speech and Academic Freedom report from 2021, which fed into the recently passed Higher Education (Freedom of Speech) Act 2023, warned against precisely this problem: 'It is important that free speech is upheld, whether this is in the face of concerns about reputational risk, strong disagreement and protest from staff or students… [Higher-education providers] should also take action to prevent a chilling effect on others, where staff, students or visiting speakers may feel unable to express their views for fear of repercussion, and should be careful to avoid contributing to such an effect by their conduct.'
Universities were once able to host a plurality of views and lively debate. But on campuses across the UK today, protesters behave as if the university belongs only to them, and university administrators are increasingly capitulating to this. The interests of the noisy few who are determined to shut down discussion are prioritised over the rights of the many who want freedom of assembly and freedom of speech to prevail. Instead of doing what it takes to ensure controversial events go ahead, universities are inventing new excuses and new restrictions designed to block them.
After weeks of unnecessary stress and pressure, our event went ahead successfully – thanks to a huge amount of support from the public and from the Free Speech Union. We were able to find an alternative venue off campus and to organise the necessary security. But it really shouldn't have come to this.
At Women Talk Back, we are determined to uphold democratic values and women's rights. We just wish the University of Bristol would take its cues from women like us, rather than from the protesters who want to silence us. Universities need to stop capitulating to the mob.
Raquel Rosario Sanchez is a writer, campaigner and researcher from the Dominican Republic.
To enquire about republishing spiked's content, a right to reply or to request a correction, please contact the managing editor, Viv Regan.