This is the end of online privacy
David Davis MP on how the Online Safety Bill could turn Big Tech into Big Brother.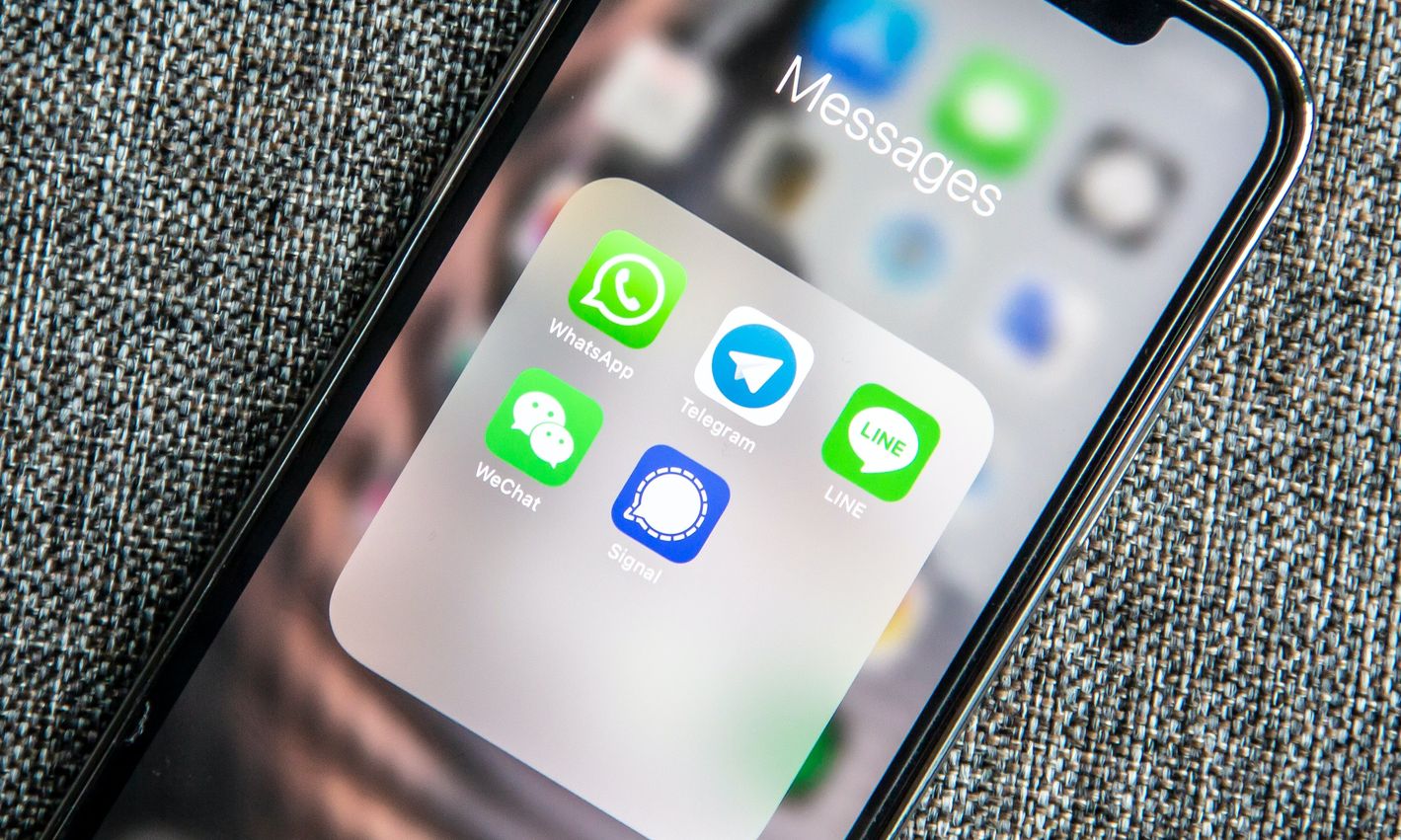 'If you have nothing to hide, you have nothing to fear.' That might be the greatest lie ever told about the right to privacy.
Privacy – one of the most fundamental rights in any free society – is under threat from the UK government's Online Safety Bill, which is currently making its way through the House of Lords.
The bill has been through numerous redrafts and some of its most offensive aspects have been dropped, including an odious clause that would have forced online platforms to take down 'legal but harmful' content. But one area in which the bill still poses a real danger is encryption.
Encryption might sound like a niche technical term, but it lies at the heart of communication in the modern world. Anyone who uses WhatsApp, Signal or similar apps benefits from it. Journalists, whistleblowers and political dissidents all rely on it. And so does our financial system. Without encryption, transactions and trades would be incredibly vulnerable.
What's more, our national security depends on encryption. It allows the sharing of sensitive military and intelligence information. The dangers of having lax privacy protections have been laid bare in numerous scandals in the past couple of decades, most recently the leak of Pentagon documents about the war in Ukraine.
Despite this, the government wants to weaken our privacy protections. Its stated justification is that it wants to tackle child abuse online. That is a noble aim, but the bill would mean companies will have to find ways to stop users encountering harmful content in private messages. That is a problem, because it will probably force those companies to check all private messages on their platforms.
What's worse, the bill will allow Ofcom, the communications regulator, to compel companies to use 'accredited technology' to check private messages. And most of the technologies that have been approved so far are seen by experts as incompatible with encryption.
The likes of WhatsApp are gravely concerned about all this. In the past few weeks, WhatsApp joined many of its competitors in signing an open letter calling on the government to change track. The bill 'could break end-to-end encryption', the letter said, 'opening the door to routine, general and indiscriminate surveillance of personal messages'. The largest providers are threatening to leave the UK market if they are forced to dump end-to-end encryption.
The bill, then, will make Britain unattractive for digital businesses, at the same time as putting us at risk of greater exposure to fraudsters and hackers. And most worryingly of all, it will lay the ground for one of the most serious infringements of our right to privacy in modern times. It may end up meaning there are no ways to have a truly private conversation without fear of the government or Big Tech sticking their noses in. That is clearly a free-speech issue. As Index on Censorship has put it, 'promoting and defending encryption is essential for any organisation that promotes and defends free speech'.
When governments seek to curtail privacy, they usually say it is necessary for people's safety. In that sense, this power-grab by the government fits the usual trend. It also means that this is likely just the beginning of a wider erosion of privacy rights online. When the government finds out that, despite its best efforts, it cannot completely purge child-abuse content from the internet, it will inevitably demand tougher, more invasive measures. And even if it is not the current government that does this, future governments may use the bill as a basis on which to demand more general surveillance of private messages.
There is a serious lack of joined-up thinking here. After all, the government itself relies on encrypted platforms as much as anyone else. That much is clear from the leak of Matt Hancock's WhatsApp messages earlier this year. As is so often the case with issues around freedom, ministers do not seem to understand what is at stake, and how vulnerable they could be making themselves and everyone else.
In truth, 'strong encryption is the standard that is keeping billions of people safe every day', as the Global Encryption Coalition puts it. In trying to do the impossible – eliminating risk from the internet – the government is actually exposing us to far greater risks.
David Davis is the Conservative MP for Haltemprice and Howden.
To enquire about republishing spiked's content, a right to reply or to request a correction, please contact the managing editor, Viv Regan.