No, the government should not 'do God'
Teaching 'religious literacy' to state employees would hand yet more influence to the identitarian lobby.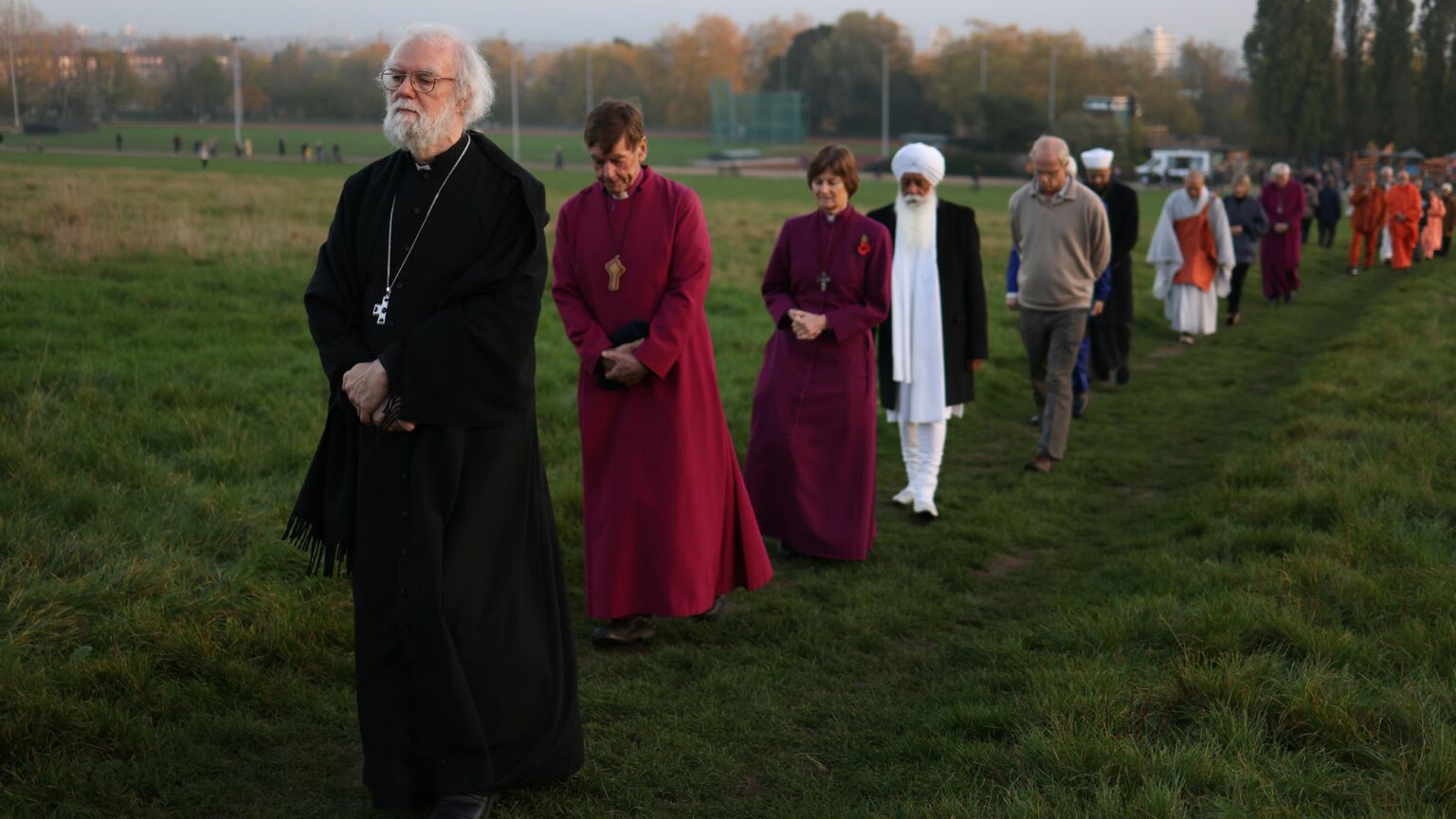 Way back in 2019, Colin Bloom, the UK government's independent faith-engagement adviser, was commissioned to report on how the state ought to engage with religion. Some three prime ministers later and the fruit of Bloom's labour, Does Government 'Do God'?, has finally appeared. Coming in at around 60,000 words and published last month, it deserves to be discussed and debated.
Bloom rightly reminds us that the UK is a successful multi-faith country. He endorses the liberal, democratic framework that underpins modern British society. He notes the importance of upholding democracy, the rule of law, individual liberty and tolerance for those of different faiths and beliefs. There's very little to disagree with on that front.
However, one of Bloom's core positions is problematic. He argues that the state should be more involved with the UK's many different religious communities. He wants the government to institutionalise relations with religious groups at the national and local level. This would fundamentally transform the state's relationship with religion. Bloom even talks of compelling state employees to become 'religiously literate'.
For example, Bloom states that 'By 2023, every local council should be signed up to a Faith Partnership Charter with local places of worship'. This would involve local authorities proactively partnering up with places of worship. It would formalise the relationship between the individual believer, their places of worship and the state.
Why? There is no need for the state to be involved in the private matter of people's faith. Indeed, for many believers, part of the beauty of faith is surely that it exists in a realm apart from local and national political environments, with little sign of council officials and their clipboards.
Bloom is right that religious literacy is generally weak in the UK. But it does not follow that everyone employed on the public payroll should therefore be 'provided with consistent, quality faith-literacy training'. That would involve training around 5.8million people at significant public expense during a cost-of-living crisis. The practicalities of such a project are daunting. Can we really afford to take nurses away from hospital wards or tube drivers off their routes to attend classes on religion? It's not surprising Bloom provides no costings for this proposal.
Moreover, Bloom's recommendations for religious-literacy training also risk empowering groups with dubious interpretations of certain faiths. These groups will claim that they speak for whole communities, when they do nothing of the sort. This could lead to organisations, Islamist ones perhaps, peddling contentious ideas to state employees.
Bloom's proposal for the government to hold regular roundtables with senior faith leaders suffers from a similar problem. After all, who decides who is a senior faith leader? Who decides which figures speak for whole faith communities? The main Christian churches may have well-established hierarchical structures with clear figureheads. But that is not necessarily true of other faiths. The secretary-general of the Muslim Council of Britain, for example, is not a clerical figure. Such figures would effectively act as lobbyists on behalf of a particular interest group. If the government follows through on Bloom's proposal for a roundtable, it risks endorsing scores of unrepresentative actors.
There are many more problems with Bloom's report. It argues that religious literacy can help us to solve societal problems, including forced marriage, FGM, unregulated schools, black nationalism, and Hindutva and Khalistani extremism. This doesn't make sense. If something is unlawful, like forced marriage, then it is unlawful. Religious-literacy training is superfluous here.
Bloom also wants some state institutions to accurately reflect the religious make-up of the UK. For instance, a whole chapter is dedicated to the military, recommending that it recruits more from minority religions 'until the UK armed forces more accurately reflects religious diversity in the UK'. This sounds like social engineering.
On faith-based extremism, Bloom's report is confusing. He rightly acknowledges the threat faith-based extremism poses. But he notes not just the dangers of Islamism, but also the dangers of the Christian-influenced far right. Yet there is limited evidence that a Christian-influenced far right plays any sort of role in the UK, at least not in the way it does in the US. Little wonder that some of the far-right groups Bloom covers in a section entitled 'White supremacy and British nationalism' have little or nothing to do with religion at all.
Bloom avoids some tricky issues altogether. For example, the word 'blasphemy' does not appear once in his report. This is quite an omission given recent controversies – from the Wakefield schoolboy who received death threats earlier this year for scuffing a copy of the Koran to last year's Islamist protests against the supposedly blasphemous film, The Lady of Heaven. Furthermore, there is only passing reference to certain faith groups' intolerance of homosexuality.
As might be expected from a report that was commissioned four years ago, there are sections of Does Government 'Do God'? that retread familiar ground – for example, the sections on forced marriages and on religious extremism in prisons. The lax vetting of prison chaplains, for example, was raised in Ian Acheson's 2016 review of Islamist extremism in prisons, probation and youth justice. This reminds us of the government's failure to respond effectively to problems that it has long been aware of. Hence the same problems are identified in report after report.
Overall, the report's recommendations threaten to confuse and exhaust ministers. They risk creating a drain on the taxpayer, and empowering problematic organisations. This would be an expensive project that would have few benefits. Ministers' time would surely be better spent making progress on some of the far more pressing concerns already crowding their in-trays, rather than seeking to transform the state's relationship with religion.
Khalid Mahmood is a senior fellow at Policy Exchange, and Labour MP for Perry Barr.
Paul Stott is head of security and extremism at Policy Exchange.
To enquire about republishing spiked's content, a right to reply or to request a correction, please contact the managing editor, Viv Regan.