Don Lemon and the demise of the sneering media
Americans are fed up with being insulted by cable news.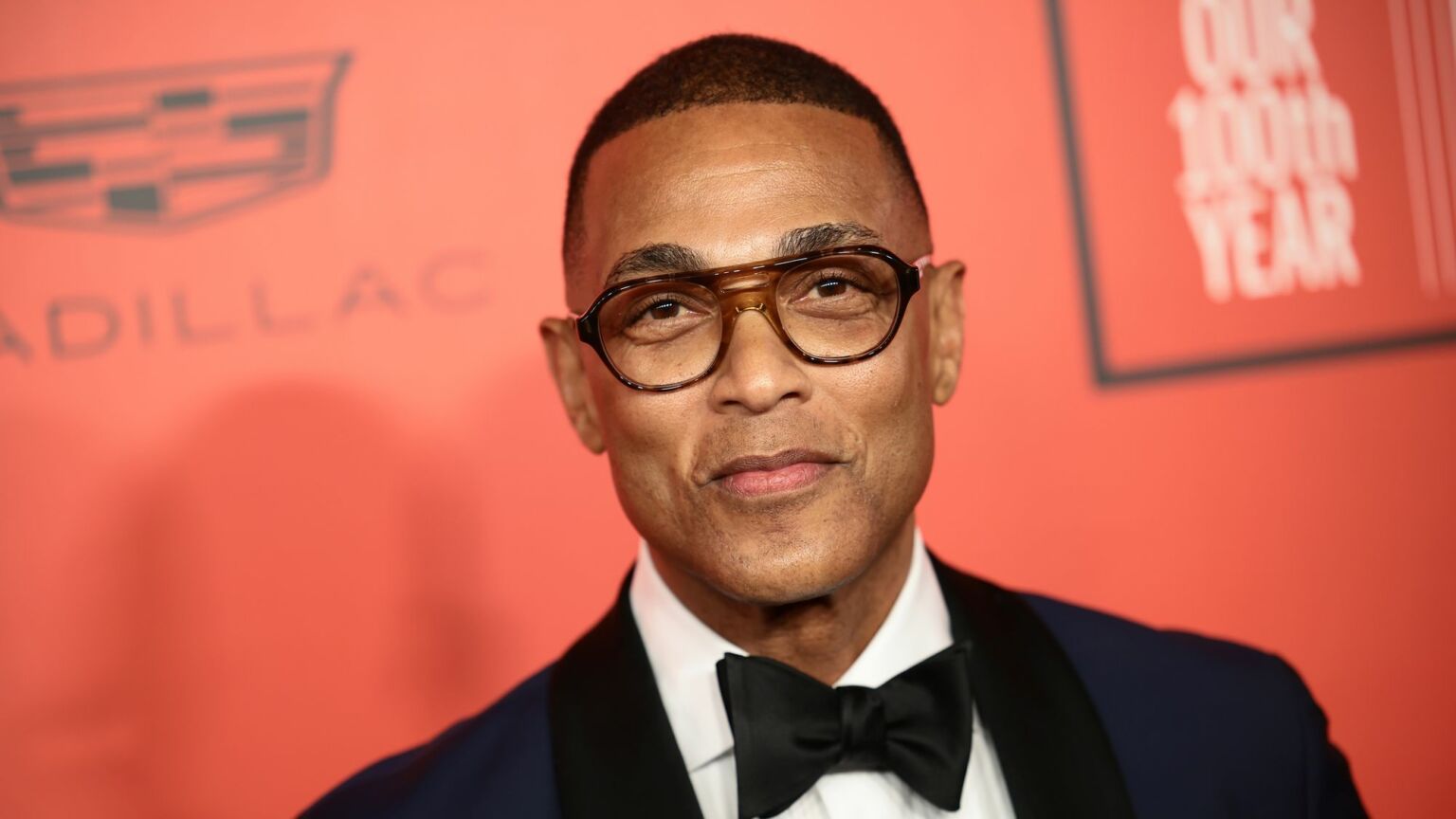 It was a tale of two firings last week in the American media. Two famous anchors, with two very different profiles and styles, were unceremoniously ousted by their corporate overlords. Conservative bête noire Tucker Carlson and liberal malcontent Don Lemon were both dropped from their channels, on the very same day.
While I probably shouldn't feel sorry for any television personality, I can't help but have a little bit of pity for Mr Lemon. Even in his firing, his thunder was well and truly stolen by Mr Carlson, who was far more popular with his populist audience on Fox News than Mr Lemon was with his liberal audience on CNN. Shortly after Fox announced that Carlson would no longer be hosting the highly watched Tucker Carlson Tonight, he released a video that immediately racked up tens of millions of views. Meanwhile, poor Lemon's red-carpet interview with the Associated Press, in which he said he had not been fired and insisted he was living his best life, garnered a paltry 12,000 views.
Perhaps there was never a huge market for Don's style of journalism. Typically, he would sound off about how horribly racist and terrible Americans are. Tucker, in contrast, in his video message last week, remarked at 'just how many genuinely nice people there are in this country, kind and decent people… who really care'. Although the liberal media tell us obsessively that Carlson is nothing more than a sinister 'far-right extremist', he often used his huge platform at Fox to shine a light on regular people who were being treated unfairly by distant elites. Ironically, by ousting Carlson, those corporate elites proved just how out-of-touch they are.
In terms of overall numbers, Tucker Carlson Tonight far outperformed Lemon's efforts. Lemon had already been taken off his prime-time slot a few months ago. He was moved from Don Lemon Tonight to CNN This Morning, which continued to struggle for viewership. Perhaps this is not a surprise. His shows never felt as if they were aimed at the majority of Americans. Lemon would sometimes make feeble attempts at even-handed commentary, to try to bridge the cultural divides. But these were rather undermined by the fact that he frequently said some very dumb, inflammatory things. In 2018, for instance, he famously opined: 'I keep trying to point out to people not to demonise any one group or any one ethnicity.' He then immediately added: 'The biggest terror threat in this country is white men… We have to start doing something about them.'
There were other problems, too. On air, Lemon had a widely noted tendency to talk over his female co-anchor, Kaitlan Collins. He was reported to have screamed at her off-air, too. He also infamously said that Republican presidential hopeful Nikki Haley – at an ancient 51 years old – was past her prime. 'A woman is considered to be in their prime in their twenties and thirties and maybe forties', he claimed. In Lemon's universe, Joe Biden, the barely coherent octogenarian president, is a 'unifying' figure – even when he is calling half the country 'semi-fascists'. But a fit and spritely 50-something Republican woman is for the knacker's yard, not to be trusted with the nuclear codes.
In a surprise to no one, it turns out that insulting not only all white men, but also all women over the age of 50, was not a sure path to ratings gold. In Lemon's worst moments, which were widely shared on social media, he came across as uniquely smug and unpleasant – quite an accomplishment in an industry where being self-important seems to be a prerequisite for climbing the career ladder.
These days, I am one of the many Americans who has largely disengaged from the mainstream media, largely because of how awful both its content and its stars have become. Over a decade ago, however, I was a regular viewer of Rachel Maddow's nightly show on MSNBC. Back then, she was bright and cheeky. She didn't talk down to her audience. She was eloquent in her fulminations against whatever it was that was bothering Democrats in that era. Those days, it was often the nefarious corporate interests funding overseas wars and the stranglehold those interests had over the American body politic. How times have changed!
I'm also old enough to remember CNN winning praise for its daring international coverage, and for changing the journalistic and political landscape by introducing the 24-hour news cycle in the 1980s. It dragged broadcast news into the 21st century before the 21st century had even started.
The golden era of American cable news – if there ever was one – is now well and truly over. CNN and MSNBC have become a joke to all but their diehard, dwindling audiences and to the elites their shows constantly fawn over. It's not hard to see why. They have turned their panopticon gaze away from corruption in the ranks of the powerful. They now point it instead towards ordinary Americans, whose concerns and frustrations they twist and misrepresent, in order to portray them as racist, democracy-destroying menaces to society. The problem with calling everyone and everything you don't approve of 'racist' is that after a while, people just stop believing you. This is essentially what has happened to Lemon and his colleagues in Big Media.
Without Tucker's primetime show, the once mighty Fox's ratings have crashed to CNN levels. The liberal media are crowing over this, but they – once again – fail to read the room. They insist that Tucker was popular because a majority of Americans are irredeemably awful, and are easily susceptible to his right-wing spell. But what if Tucker earned the loyalty of millions simply by not insulting them every night? Is that really so much to ask for from the media?
Jenny Holland is a former newspaper reporter and speechwriter. Visit her Substack here.
To enquire about republishing spiked's content, a right to reply or to request a correction, please contact the managing editor, Viv Regan.