The trans cult comes for Eurovision
Ireland's Eurovision entrant has excommunicated its creative director for 'misgendering' a male criminal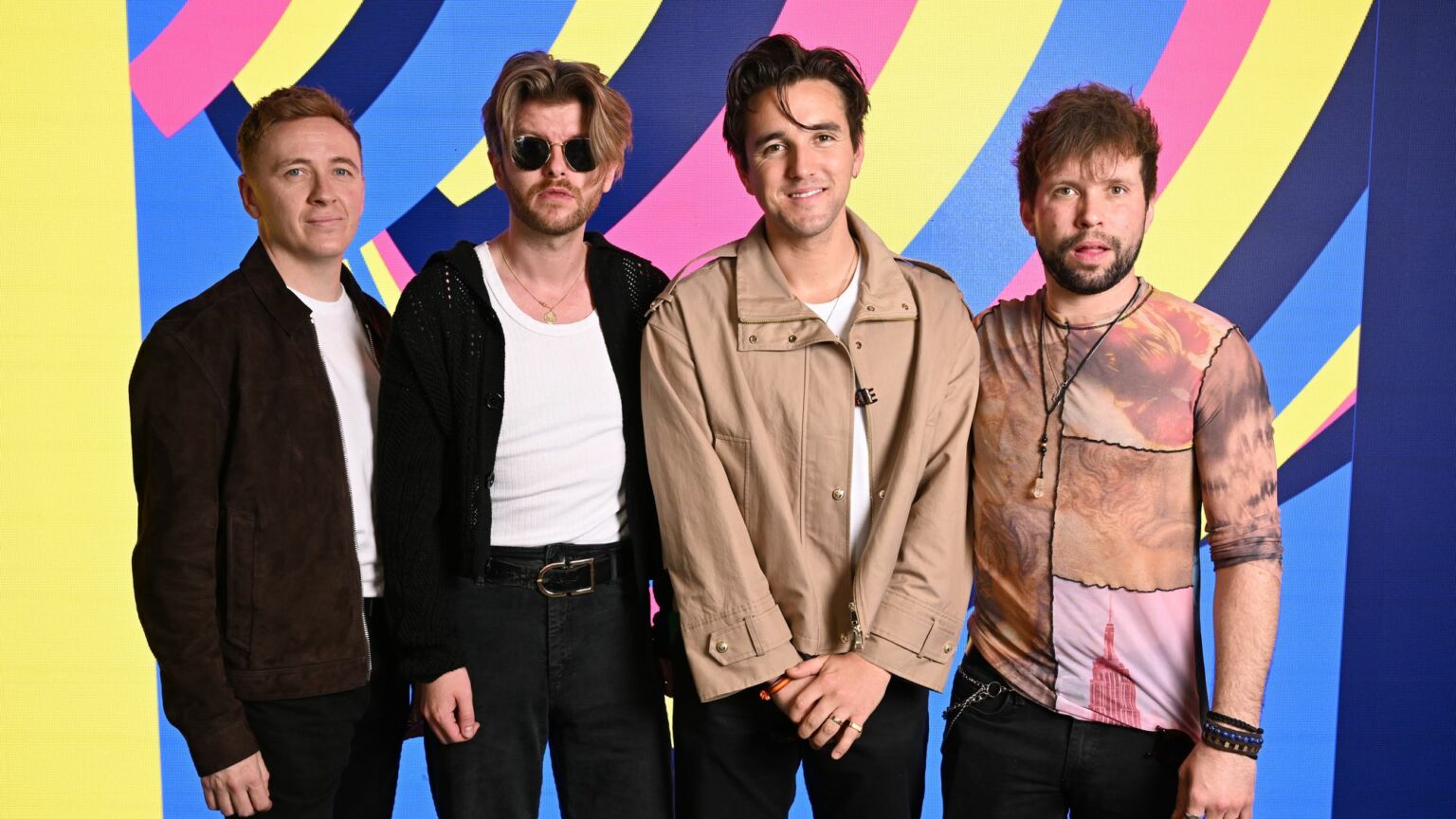 The Eurovision Song Contest is an unlikely crucible for religious fervour. And yet that is exactly what this flamboyant, aggressively godless spectacle has become.
This week, Ireland's Eurovision entrant, Wild Youth, parted ways with its creative director, Ian Banham. This would be a relatively banal piece of news, if it weren't for the reason behind Banham's dismissal. Banham had made the fatal mistake of making disobliging comments about transgender criminal Zara Jade. Jade was recently jailed for nine years in the UK after stabbing a woman, tying her to a chair and robbing her. Banham's sin was to refer to the perpetrator – a 54-year-old male – as a man. This, needless to say, represents blatant apostasy from LGBT scripture.
When Banham's Twitter comment came to light, Wild Youth was swift to excommunicate him. 'Wild Youth is a band that stands for unity and kindness', the band's account tweeted earlier this week. 'Our song represents our beliefs as a band. We have cut all ties with Ian Banham and will not have him on or near our team or Eurovision journey. We are so sorry for anyone offended by his comments.'
It did not take long for the LGBT inquisitors to find more of Banham's heretical tweets. It turns out he had made similarly disobliging comments about Dylan Mulvaney, a man famous for his grotesquely insulting parodies of womanhood on TikTok.
You may ask how, apart from a shared belief in the supernatural, trans ideology relates to religion. Let me take my cue from the late physicist Steven Weinberg. He argued that in the ordinary moral universe, good people will do the best they can and the worst will do the worst. 'But for good people to do evil – that takes religion', he said.
Pandering to the self-decleared identity of a man convicted of torture, while conveniently ignoring his female victim, makes little sense outside this religious context. As JK Rowling, who has become Satan in the eyes of many trans activists, put it: 'The re-traumatisation of female rape survivors, including this man's victims, on seeing him called a woman by the press counts for nothing, naturally.' She rightly dismissed the 'so-called kindness and inclusivity' of Banham's persecutors as 'preening, self-satisfied misogyny'.
Another parallel with religion is the way the splinter sect of trans has taken over the broad and moderate church of the lesbian, gay and bisexual community. Now it has even annexed that fabulosity of fabulousness, Eurovision – the gays' Easter, Christmas and Pentecost rolled into one.
Transgender ideology also has its own liturgy ('transwomen are women') and miracles (the virgin birth has been replaced by a magical ability to change sex). Worst of all, it has a host of heresies and an army of self-appointed witchfinders to root them out.
For a while it looked as if the West was well on its way to leaving religion behind. To the satisfaction of secularists, God (assuming His pronouns) is on His deathbed. The failure of atheism, however, has been to ignore the God-shaped hole He leaves in our hearts. It seems that if we fail to fill that void with rationality, it will suck up all manner of poisonous ideas.
It is not just blue-haired children and vacuous singers who are vulnerable to this. Some of the most thoughtful and intelligent secularists of our time are guilty of magical thinking. Even atheists like AC Grayling and Philip Pullman have subscribed to gender-identity ideology, seduced by the self-righteous belief that this places them on the 'right side of history'.
Of course, none of this should be read as an argument for returning to the old faiths. What we need is a restoration of rationality.
My advice for Eurovision this year? Forget the sectarian horrors of identity politics and embrace the equally risible, but blessedly innocent, rivalries of Europop. For God's sake, please leave this religious cult out of the world's most fabulous festival of camp.
Robert Jessel is a communications consultant working in the charity and campaigning sector. Follow him on Twitter @bruernrob.
To enquire about republishing spiked's content, a right to reply or to request a correction, please contact the managing editor, Viv Regan.