Why the world cannot ignore South Korea
How Seoul navigates the tensions between China and the West will have major repercussions for us all.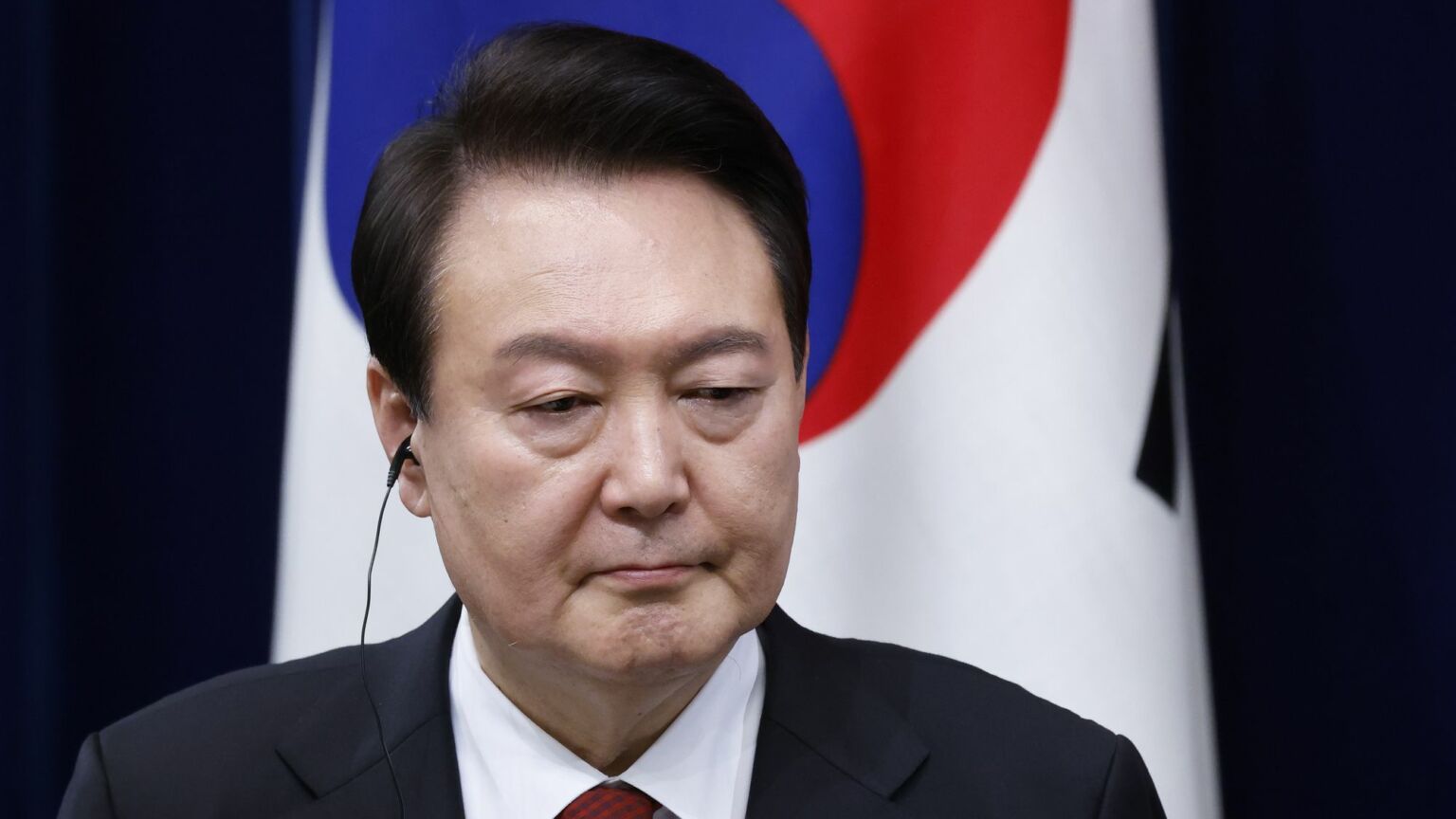 On Wednesday, South Korea's president, Yoon Suk Yeol, will meet US president Joe Biden for a summit in Washington. The day after, they will address a joint session of Congress to celebrate the 70th anniversary of South Korea's bilateral alliance with the US against nuclear-armed North Korea, with which the south is formally still at war. It will be South Korea's first state visit to the US since 2011.
The anniversary falls at an opportune moment. Pressed by the US to take a harder line against China, Yoon last month made an unprecedented rapprochement with Japan, putting aside long-standing historical grievances. Then, in an interview with Reuters, he hinted that South Korea might be willing to join America in exporting arms to Ukraine – much to the wrath of Russia and China. Make no mistake: though it has some serious afflictions of its own, South Korea is becoming a more prominent geopolitical player.
North Korea will be the first item on the agenda. Since January 2022, Pyongyang has launched about 100 missiles. This month, it tested an intercontinental ballistic missile (ICBM). That prompted Japan to issue an evacuation order for its northern island of Hokkaido. Ominously, the ICBM was probably powered by solid fuel. This means it can likely be fueled in secret, which means America would have less time to take pre-emptive action in the event of a strike.
Yoon faces considerable bellicosity on his border. North Korean leader Kim Jong-un began this year with a call for an 'exponential' increase in nuclear-weapons production. He has also talked about using them in an offensive role. And he recently inspected North Korea's first ever spy satellite, which could allow him to monitor potential targets for a nuclear strike in the south.
Yet, for their part, Yoon and Biden have not exactly helped to cool tensions with North Korea, either. Both in February and this month, South Korea and the US held joint naval drills with Japan, off South Korea's east coast, which have ratcheted up tensions.
Meanwhile, Yoon wants good relations with China, North Korea's neighbour and reluctant backer. There's a simple reason for this. In 2021, South Korea exported more than $160 billion of goods and services to China, compared with less than $100 billion to the US. South Korea and China also have important investments in each other. However, it has recently been mooted that Samsung and LG, South Korea's global corporate giants in smartphones, chips and batteries, may join a wider range of foreign investors now exiting China for India.
For Yoon, China is tricky. In 2018, South Korea's trade surplus with it was $55.6 billion. In January and February this year, that had turned to a deficit of $5.1 billion. Worse, the products where Seoul is losing the most ground to Beijing tend to be in areas of advanced manufacturing – from batteries and computers to industrial electrical equipment. South Korea's lead in technology is fast shrinking.
More significantly still, Yoon recently told Reuters that Taiwan 'is not simply an issue between China and Taiwan but, like the issue of North Korea, it is a global issue'. Those remarks enraged Beijing, which regards the island of Taiwan as an internal, purely Chinese matter. Nor can the Chinese Communist Party have missed the fact that, while Biden is trying to block China from sending arms to Russia for its war in Ukraine, he will be pleased that Yoon may be prepared to arm Ukraine himself. Indeed, Seoul could soon send half a million artillery shells to Kyiv – although not directly. It is more likely to follow the roundabout route of replenishing US stocks as they are depleted in the war.
Despite this, the White House is not entirely happy with South Korea. This month's Pentagon Leaks confirmed that America has been spying on its allies in Seoul. 'Washington needs to know', the Financial Times writes, 'if Seoul is considering a move that could spark a nuclear arms race in north-east Asia, or fatally undermine international pressure on Pyongyang, or – in the most extreme circumstances – drag the US into a nuclear conflict'.
Whichever way he turns, Yoon Suk Yeol faces problems. Domestically, he is unpopular and widely viewed as too right-wing. He has infuriated young and working-class Koreans, in particular. Until protests forced a u-turn, he had been trying to extend South Korea's onerous legal working week – 40 hours of regular work and 12 hours of overtime – to a maximum of 69 hours. Meanwhile, strikes are being repressed. Poor housing is also a big issue. Around 330,300 live in basement or semi-basement banjiha 'residences', which are prone to regular flooding – as depicted in the Oscar-winning film, Parasite.
Nevertheless, with this week's visit to the US, Yoon has underlined that South Korea's impact on the West goes a lot deeper than its arts and culture, which have sparked huge interest among Western audiences in recent years.
We in the West need to start paying far more attention to South Korea. How it responds to the challenges in its backyard will have major implications for us all.
James Woudhuysen is visiting professor of forecasting and innovation at London South Bank University.
To enquire about republishing spiked's content, a right to reply or to request a correction, please contact the managing editor, Viv Regan.