How Kirstie Allsopp lost the plot
She hasn't got the first clue about the trans debate, but has waded in anyway.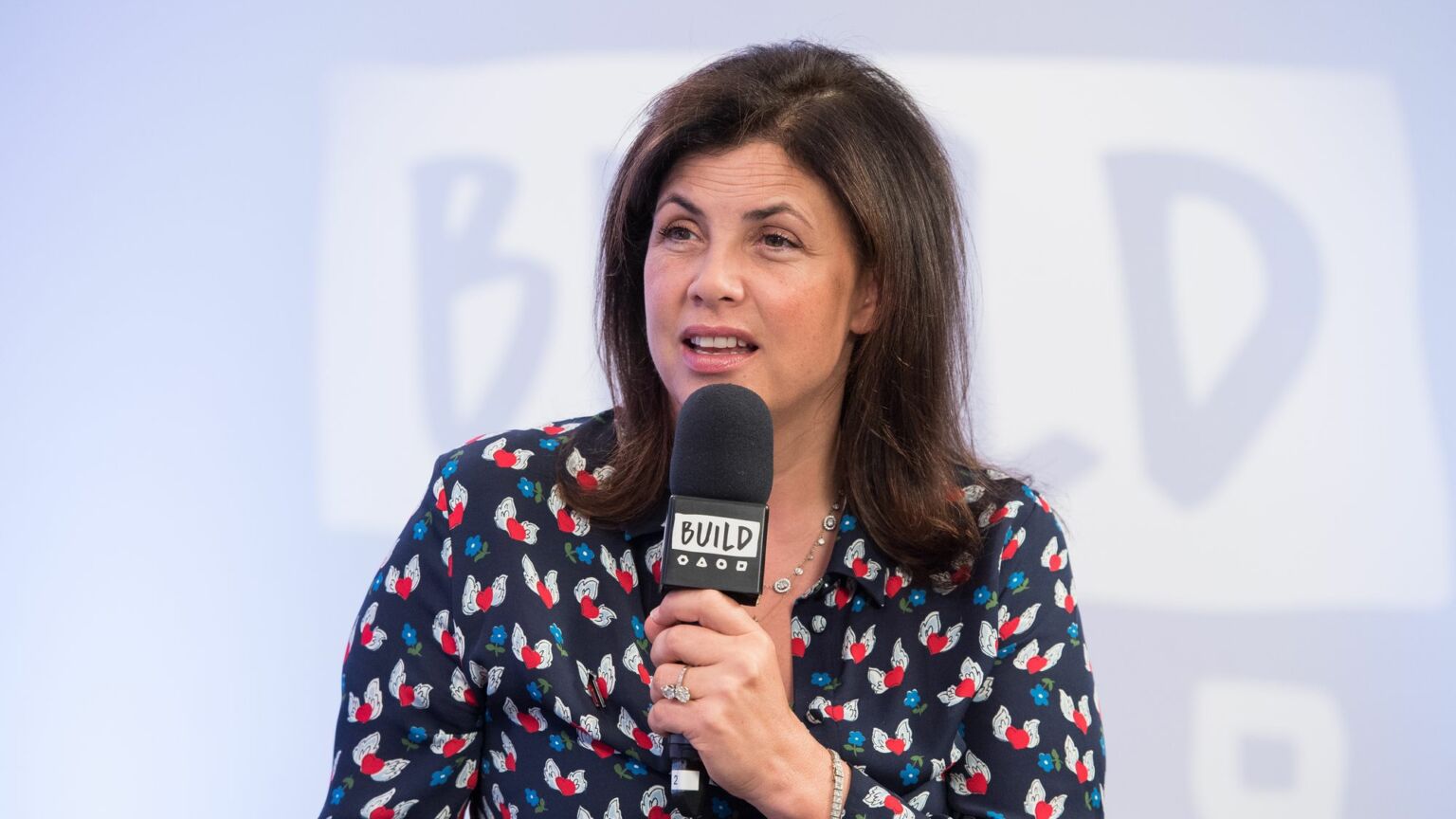 We all know people who are totally unaware of the complexities of a situation, but who are still totally confident in opening their big gob to pronounce on it. It's staggering enough when you encounter them in real life. On social media, when such a person is a celebrity, it knocks you even further backwards. For much of the past week, I've been watching with a mixture of amusement and horror at the Twitter travails of TV presenter Kirstie Allsopp, who has now entered the trans debate.
The amiable host of Channel 4's Location, Location, Location first piped up to defend American performance artist and TikTok influencer Dylan Mulvaney. Mulvaney has documented every day of his imaginary transformation to the female sex. He has been rewarded handsomely for this, with corporate sponsorships and a toe-curling audience with the current octogenarian occupant of the White House – which was like a live-action remake of Mr Magoo meets Olive Oyl.
After US conservatives started to boycott Bud Light, following its partnership with Mulvaney, up piped Allsopp to ask what all the fuss was about. She said of his TikToks: 'Childish perhaps, a bit silly arguably, but they don't threaten me or any women I know. There are issues to debate, but Dylan isn't the problem and targeting her is bullying' (sic).
Now I'm wary of feeding into the cliché of the privately educated loudmouth – lest we forget, Kirstie is an actual 'honourable', owing to her father's peerage – but sometimes one is forced to remember that stereotypes become stereotypes for a reason. While Angela Brazil-style pluck – say, volunteering to do a trumpet solo when you can't play the trumpet – can be admirable in some contexts, hotly contested political issues are probably not the best place to go in gangbusters waving your hockey stick.
To say that we should laugh off Mulvaney is pretty much like expecting black people to accept that a white person covered in boot polish is merely 'childish and a bit silly'. But this was only the start. Over the days that followed, Kirstie dropped a series of ever bigger, ever more staggeringly uninformed clangers. 'Using preferred pronouns is simply good manners', said Rip van Allsopp, just waking up from 2012. When Olympic athlete and tireless campaigner for women's sports Sharron Davies had a polite word, Kirstie demanded of her: 'Who is telling children they can change biological sex?' Where has she been?
Hilariously, Kirstie's Twitter bio contains a quote about 'nuance'. This is passive-aggressive code for 'I understand everything in all its complexity'. 'One of the things you learn on Twitter', she said last week, 'is that some people like life to be simple, with a series of little boxes that they can put people in with clear labels. Perhaps they were the people who struggled with Venn diagrams at school, but humans don't stick to the recipe.'
I agree, Kirstie, it is a nuanced world. There are indeed nuanced issues, like Northern Ireland or assisted dying. But is trans really one of them? There's the nuance of men cheating in women's sport, the nuance of mutilating and sterilising kids who don't act like 'normal' boys and girls. It's all so misty and morally complex. Should we pump a child full of experimental drugs because they've picked up something off the internet, and everybody else is doing it, and Indigo's – sorry, Jago's – mum let her – sorry, him – do it? A real quandary there. Quite the puzzler. So many shades of grey. Really going to have to take time to ponder that one.
It all looks like a massive display of class status. Kirstie is the Good 'Karen', here to set all you slowcoaches with your labels and boxes right. She cannot be wrong. When she finds herself in a tight spot in an argument, she reacts by sneering at the little blinkered people, who could never hope to understand things in the way she does.
Of course, it would be impossible for her to survive in her position in the media by taking any other stance on the trans issue. So she makes a virtue out of necessity, which is always fascinating to see – a person convincing themselves that a barking mad bit of their tribal alignment is completely rational. In these circumstances, it would probably just be better to nod along in the background and hope nobody notices you, but Kirstie was not born with that plebeian impulse.
Still, it's hard not to quite like her, as it's all so obvious. It's not quite the same as Carol Vorderman's recent sudden foray into political commentary, with her many all-caps tweets on the Tories and her unprompted denunciation of Rishi Sunak on This Morning. Vorderman will seemingly do and say anything for attention, including fronting TV shows about haunted BBC Micros. Whereas Kirstie, touchingly, actually has to convince herself, out loud and in public, that she's on the side of the good.
In the process, Kirstie keeps dropping cluster bombs. 'Mixed hospital wards have existed for many years', she said, chastising those who are worried about men being allowed into women-only wards. 'The way you talk, it's as if you want to live in a totally segregated society and have no faith in men at all', she opined on Sunday, just a day before a major report detailing hundreds of sexual assaults on women in hospitals was published.
On she went the next day: 'What's with the absolutely staggering lack of humour in this debate? I've never known anything like it for zero laughs.' When a mother replied that her trans-identifying daughter is due to be disfigured – 'her healthy breasts removed next month' – which she doesn't find funny, Kirstie compared that to the mastectomies women undergo for breast cancer. Allsopp advised the distraught mother loftily: 'Believe me there is a great deal of dark humour in [having a mastectomy] and you'd do well to recognise that. It makes things easier all round.' Zero laughs indeed.
But oops. It seems that Kirstie doesn't know the rules here. 'I think women's sport and vulnerable women's spaces should be protected', she let slip last week, 'I'm a woman, not a cis woman'. Sorry Kirstie, but according to most trans activists, to say that kind of thing nowadays is enough to make you a TERF – one of those apparently awful bigots with their labels and boxes.
You can't go back now, Kirstie. Walk towards the light.
Gareth Roberts is a screenwriter and novelist, best known for his work on Doctor Who.
To enquire about republishing spiked's content, a right to reply or to request a correction, please contact the managing editor, Viv Regan.