'BLM was a form of mass neurosis'
Heather Mac Donald on how racial hysteria is destroying Western institutions.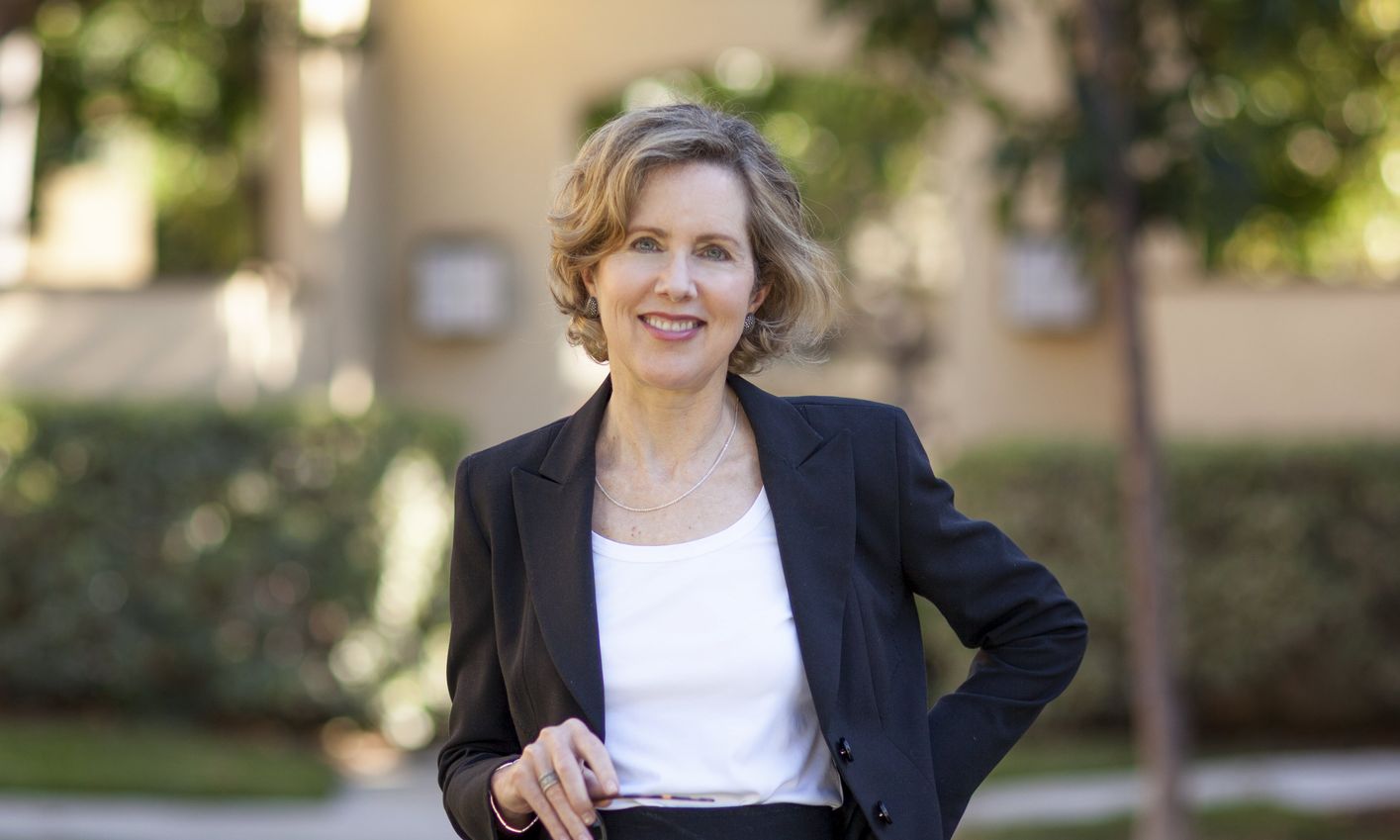 The so-called racial reckoning of 2020 has had an extraordinary impact on the US. Barely a single institution was left untouched by the Black Lives Matter juggernaut. We can see this in the meteoric rise of affirmative action. Meritocracy is out and racial preferences are in – everywhere from universities to major corporations. All too often nowadays, people are openly judged on the basis of their race, rather than on their qualities and qualifications.
For Heather Mac Donald, author of When Race Trumps Merit, this is a deeply troubling development. Not only does it undermine our institutions – it is also anathema to genuine racial equality. Heather joined Brendan O'Neill for the latest episode of his podcast, The Brendan O'Neill Show. What follows is an edited extract from their conversation. Listen to the full episode here.
Brendan O'Neill: Black Lives Matter is usually described as a grassroots movement. But is that right? Were the George Floyd protests really about ordinary people rising up against racism? Or was this an elite crusade?
Heather Mac Donald: You had two kinds of riots going on in 2020. You had the traditional, opportunistic looting riots, because law enforcement had been cowed. You also had real provocateurs there, too. Some of them were white Antifa anarchists. That was not necessarily grassroots.
At the same time, the elites seized on the BLM movement to reassert their superiority over the rest of America. They promoted the idea that George Floyd's death was emblematic of the entirety of policing and of the criminal-justice system.
The elites wanted to get ahead of the media wave they knew was coming and say, 'We understand – America is racist, we're racist'. This was absurd. It was particularly absurd in universities, where this kind of self-flagellation happened the most. Right now, there is probably not a single university in the US that is discriminating against black people. The opposite is the case, in fact. If you are a black student or a black academic, you have an enormous advantage over your peers. There is not a single faculty that is not desperately trying to find underrepresented minorities or women to hire.
When college presidents get up and say that Yale is racist, it's all a fantasy. It's fiction. It is a form of mass neurosis. But it is still extraordinarily consequential, because it impacts on every single institution. Any institution today that has racial disparities in its demographics is considered to be racist per se. That's the only allowable explanation for racial disparities. What I'm trying to do is provide alternative explanations. As long as racism is the only allowable explanation for why Google's engineers are not 13 per cent black or why the physics department at Harvard University is not 13 per cent black, then these institutions are under threat.
O'Neill: How quickly did it become clear to you that, in the meltdown after the police killing of George Floyd, we were witnessing something more consequential than just an outburst of anger?
Mac Donald: It was so much more than an outburst of anger. This was a revolution being carried forth in the upper reaches of elite institutions. Not through looting or arson, but through the language of 'anti-racism'. There was hardly a single institution in the US that did not put out a statement of self-flagellation, accusing itself of white supremacy.
As well as the universities, we also had the Bank of America, Wells Fargo, Silicon Valley companies, orchestras, opera companies, museums, law firms, restaurants. They all came out with a flood of self-incrimination. Not only that, but they also attacked the entirety of American civilisation as being complicit in George Floyd's death. Overnight, institutions went from being dedicated to their core mission to being dedicated to so-called anti-racism. For example, the Metropolitan Museum of Art in New York City was founded to preserve and pass on works initially from Western civilisation, and later the whole world. After George Floyd's death, its mission became anti-racism. This was an acceleration of trends that have been going on for some time now.
O'Neill: In your book, you talk about how at Juilliard, one of the most famous music schools in the world, there has been a push to address supposed racial disparities at the cost of education. There's also a movement to make Beethoven more woke. Why do you think classical music in particular has become such a focal point for the modern cultural revolution?
Mac Donald: The fact is, anybody in an elite position today is eager to jump on the anti-racism bandwagon to gain whatever cultural prestige that confers. To me, it is a constant puzzle that people who have the sublime privilege of curating this music are now willing to turn upon it.
The classical-music press is among the worst offenders. It is constantly claiming that the association of whiteness and maleness with the Western canon is not accidental. Of course, the Western classical-music tradition comes from Europe. The canon is not white because of exclusion and racism. It's white because Europe was white back then.
We do not apply the same standards to other traditions. We don't assume that an absence of diversity in other cultures makes them racist. Nobody blames West African talking-drum players for being black. We don't call them anti-Chinese because there are no Chinese people there. Nor do we say that Chinese traditional opera is anti-black just because the performers have always been Chinese. We don't say that the Balinese participants in the Monkey Chant are anti-white because the people performing it are all Balinese. The West is the only tradition that is turning on itself for its demographic profile.
For a long time now, academics have taught students to have this incredibly idiotic, solipsistic view that you should only read things in which you see yourself mirrored. As a female freshman in college, I was allegedly being oppressed when I read Chaucer, Spencer, Wordsworth and Keats, because they were men. This had never occurred to me. And it should not occur to anybody that, when they are listening to Bach, Chopin, Brahms or Schubert, that they are somehow oppressed because those composers are white and male. Classical music is the product of people with an extraordinary sensitivity to human pathos, eros, erotic desire, tragedy, irony and wit. It has nothing to do with race.
Yet we have these movements now trying to make everything about race. Everything is racist. Every meritocratic standard is coming down and our cultural traditions are being besmirched. We are teaching young people to hate.
Heather Mac Donald was talking to Brendan O'Neill on the The Brendan O'Neill Show. Listen to the full conversation here:
To enquire about republishing spiked's content, a right to reply or to request a correction, please contact the managing editor, Viv Regan.