No, being 'red-pilled' doesn't make you a terrorist
Why is the FBI treating internet slang as a red flag for violent extremism?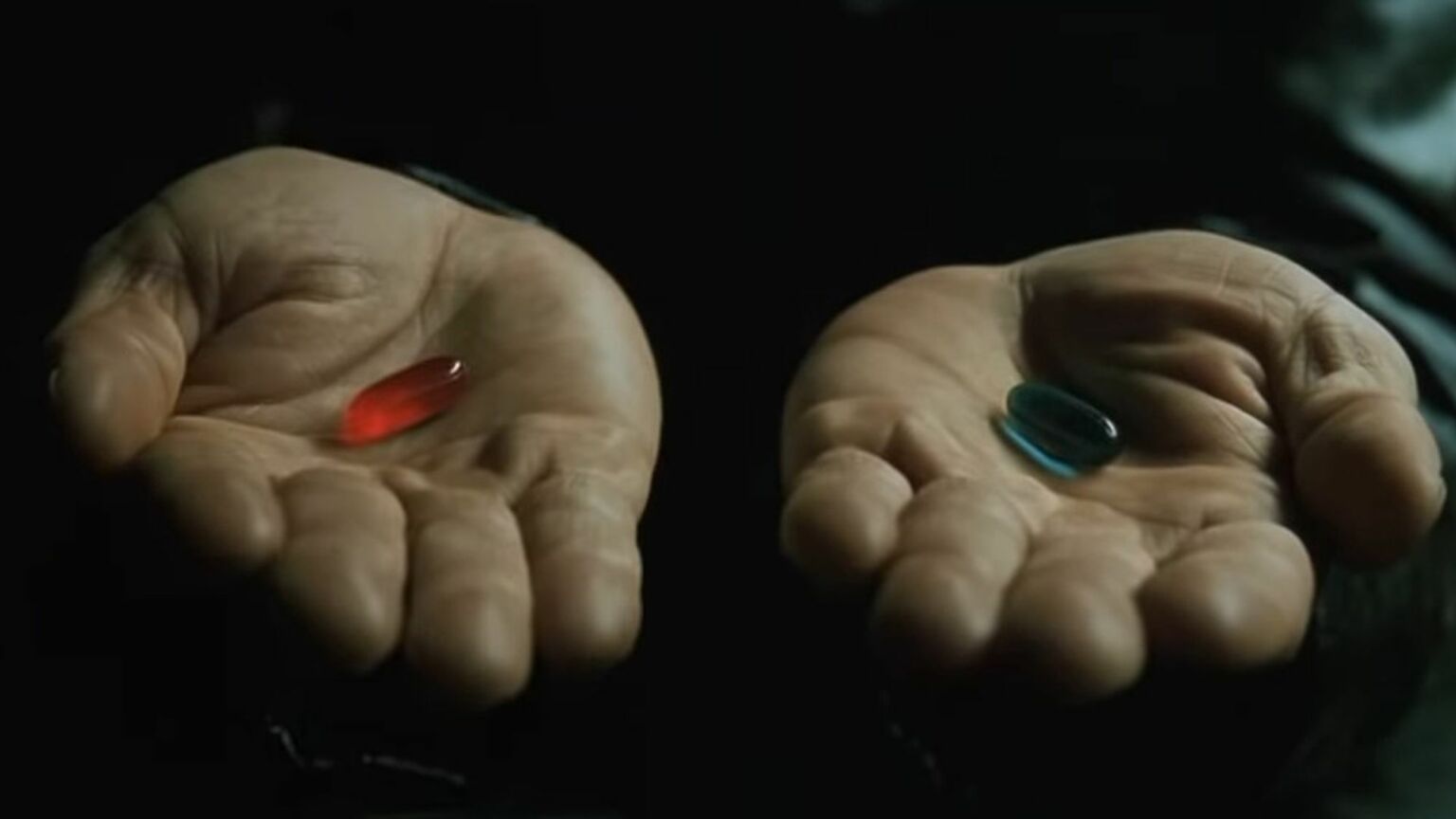 Have you ever described something approvingly as 'based', or dismissed the rest of the world as 'normies'? Might you, in the face of bitter disappointment, have ever tweeted, 'It's so over'? Or have you ever shared a 'Virgin vs Chad' meme? If so, according to a bizarre briefing document from the FBI, you could potentially be showing signs of violent extremism.
This week, a Freedom of Information request sent by the Heritage Foundation, a think-tank based in Washington, DC, revealed a briefing document compiled by the FBI on 'Involuntary Celibate Violent Extremism'. So-called involuntary celibates – or incels – are sad young men who struggle with women. The four-page document includes a 'threat overview' of incels. They are said to want to take revenge on a society that has rejected them by staging violent attacks. The FBI is especially concerned about incels emulating the notorious mass murderer, Elliot Rodger, whose violent attack in California in 2014 killed six and injured 14.
The document contains a glossary of terms that are used among the incel online subculture. Alongside this, there is also a glossary of terms that are supposedly related to Racially or Ethnically Motivated Violent Extremism (RMVE). However, the glossary is not limited to terms that are only used by these groups of extremists. In fact, it includes a number of terms that are used widely online.
The FBI claims, for instance, that the word 'based' is used by RMVEs to 'refer to someone who has been converted to racist ideology'. In truth, 'based' is a rather nebulous term that can cover all manner of things. A better definition might be, as the Urban Dictionary puts it, 'not caring what others think' or 'the opposite of cringe'. It is ludicrous to present the use of this widely used term as potential evidence of extremism.
It's the same with the phrase 'red-pilled'. For incels, we learn from the FBI, to have taken the 'red pill' denotes a belief 'that society is corrupt, and that the believer is a victim of this corruption'. The term derives from the 1999 sci-fi film, The Matrix, in which protagonist Neo is offered the choice of taking the 'blue pill', which will keep him blissfully ignorant of the ways of the world, or the 'red pill', which will show him the world as it really exists.
While the FBI's definition is accurate enough, use of the term 'red-pilled' is also hardly confined to extremists. It references a well-known piece of pop culture. And while it has become mainly associated with the right, it has been used and adapted by influencers across the political spectrum. The Virgin-vs-Chad meme can similarly be adapted and applied to tackle almost any subject. And various people use the word 'normie' online to refer to people outside of their own niche internet subculture.
The FBI's incel briefing document is a snoopers' charter. It essentially treats proficiency with internet slang as a red flag for domestic terrorism. There is potentially no limit as to who might be monitored or investigated on these spurious grounds.
Of course, we shouldn't be surprised by the FBI's censoriousness. As the Twitter Files revealed last year, the FBI has been working hand in glove with Big Tech and various NGOs to root out and censor so-called disinformation online. In many cases, the information the FBI wanted to quash was actually true – such as the leaks that came from Hunter Biden's laptop during the 2020 US election. Journalist Michael Shellenberger has described this unholy alliance as the 'censorship industrial complex'.
The threat posed by the US security state to free speech and privacy can no longer be ignored. You don't have to be fully 'red-pilled' to appreciate the dangers here. The FBI needs to back off.
Laurie Wastell is an editorial assistant at spiked.
Picture by: YouTube / Movieclips.
To enquire about republishing spiked's content, a right to reply or to request a correction, please contact the managing editor, Viv Regan.