Germany's nuclear lunacy
Ordinary Germans will pay a heavy price for their elites' green fear-mongering.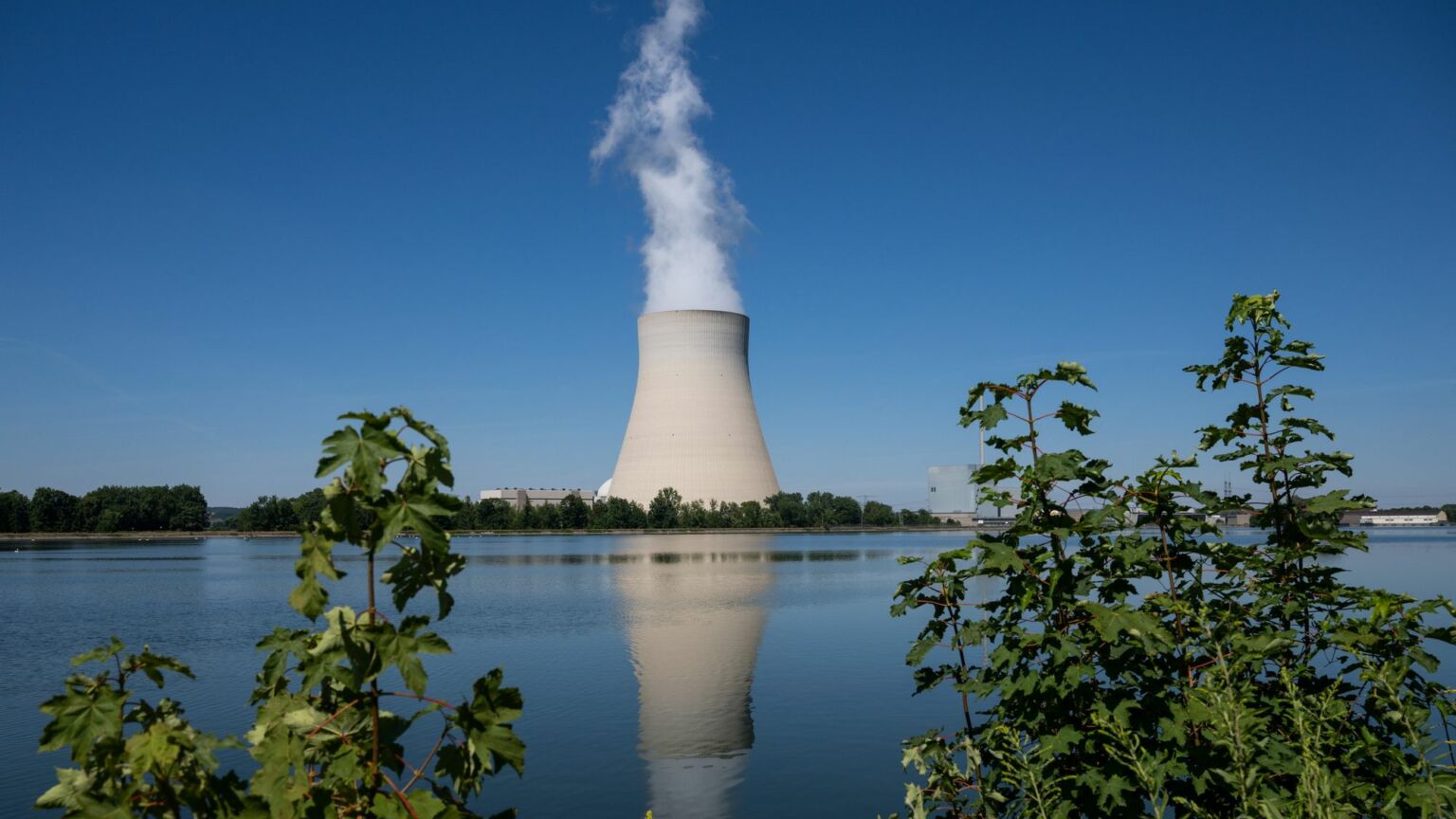 This weekend, the plug was pulled on Germany's last three nuclear reactors. Environmentalists have hailed this as the culmination of a 50-year struggle. Indeed, for decades, Germany's anti-nuclear movement had enjoyed mass support. But now that the activists have won, regret is starting to set in. The bleak reality of the energy crisis has led many Germans to rethink. It has become all too clear that the phasing out of nuclear power can only make matters worse.
A culture of fear has driven Germany's anti-nuclear movement since its inception in the mid-1970s. In its early days, it was a radical opposition movement, largely at the fringes of society. Its demonstrations were often met with massive police force. At one demo in 1986, in the German village of Wackersdorf, several protesters, and one police officer, were killed.
The public mood started to change after the Chernobyl nuclear disaster, also in 1986. But the German government continued to back nuclear power in the years following the accident. Then chancellor Helmut Kohl argued that a highly industrialised country like Germany couldn't survive without it.
In many ways, nuclear power was a German success story. German nuclear plants, built by Siemens, were considered among the safest and most efficient in the world. In fact, although the last three plants to be switched off were all built in the late 1980s, the authority responsible for nuclear safety in Germany, the TÜV, has confirmed that they were still in a very good condition. They could have provided reliable and cheap electricity for many years to come. They are the last of a total of 17 plants closed down since 2011, when then chancellor Angela Merkel decided to abandon nuclear energy entirely. Prior to her Atomausstieg (nuclear phaseout), nuclear provided one-quarter of Germany's electricity needs.
By the time Merkel announced the phaseout, the anti-nuclear movement had become mainstream. No party opposed her move (the populist and pro-nuclear AfD had not yet been founded). Her decision was applauded by the media elites, too. Even the former boss of Siemens, Peter Löscher, toed the line, welcoming Merkel's plan to replace nuclear power with renewables. So strong was the groupthink in Germany that sceptics of Merkel's plan were often isolated and ridiculed. Nuclear engineers saw no future in Germany, university departments for nuclear sciences began to close down, and many of Germany's best engineers went to Canada or the US.
The anti-nuclear movement was based on fear-mongering, wishful thinking and half-truths. The real turning point came in 2011, after Japan suffered a massive earthquake and tsunami near its Fukushima nuclear plant. The anti-nuclear lobby, which included much of the media, sought to portray this as a 'nuclear disaster' – it was held up as proof of the terrible threat posed by nuclear power. Even just last month, respectable, mainstream German newspapers cited Fukushima's 12th anniversary as a reason to ban nuclear power.
The hysterical fear-mongering around Fukushima obscured what really happened. While the earthquake at Fukushima was a terrible disaster, in the end, it only caused one death. Overall, even when accidents like this are taken into account, nuclear energy is 99 per cent safer than coal or oil.
Merkel's move away from nuclear had nothing to do with safety. It was an attempt by Merkel to ingratiate herself with green-leaning middle-class voters – a significant electoral bloc in Germany. And it worked. As for the broader public, most people trusted her judgement, mainly due to her well-publicised background in science.
The Greens have long been the most vociferously anti-nuclear party. Over the years, the Social Democrats have also become more sceptical of nuclear. But now that they are both in government, overseeing the phaseout, the public has cooled on the policy. Surveys show that more than half of Germans would rather Germany had kept its nuclear plants. This is hardly surprising, given that Germany's electricity prices are now some of the highest in the world and are more than 70 per cent higher than the European average. Because of this, energy-intensive companies like BASF (the world's largest chemical company) and technology giant Siemens have announced thousands of job cuts. Germany's much-vaunted manufacturing sector is in deep trouble.
Meanwhile, voters worried about climate change are equally perplexed by the decision. They rightly point out that phasing out carbon-free nuclear power will only undermine Germany's attempts to reduce its carbon emissions. Germany, which relies heavily on coal and gas for its energy, already ranks far worse in terms of carbon emissions than France, with its large fleet of nuclear-power stations. Ironically, it is thanks to the efforts of environmentalists that Germany is lagging so far behind in clean energy.
The German government's attempts to justify the phaseout have been feeble. The economy minister, Robert Habeck of the Green Party, tried to assure the public last week that Germany's energy supply would still be secure. He also claimed that new nuclear plants are too costly to be worth building. Meanwhile, chancellor Olaf Scholz argues that far from costing jobs, Germany's energy transition would help reduce unemployment. Last month, he claimed that Germany would 'put up four to five new wind turbines and the equivalent of more than 40 football fields full of solar panels per day by 2030'.
Very few people are buying it. Even public broadcaster ARD – usually not known to be critical of the government – has contradicted Habeck's claims about the costs of nuclear energy. In a recent documentary, it presented Germany's decision as irrational and counter-intuitive. It showed that other countries are not only sticking to nuclear energy, but are also taking a lead in constructing new types of reactors.
Scholz's promise of a green-jobs miracle is similarly dubious. Back in 2011, Merkel's government made exactly the same promise. Initially, green industries like solar thrived thanks to vast government subsidies. But when the German government cut the solar industry's funding, much of it relocated to China. In the decade since 2011, when the green-energy transition was in full swing, Germany actually lost 100,000 jobs in solar energy.
The key question of course is why? Why is the government abandoning a cheap, clean and reliable source of energy? And why is it instead betting on unreliable renewable energy, which will make Germany dependent on favourable weather conditions and will raise energy prices even further?
The answer lies in the power of Germany's green movement, which gave birth to the Green Party, currently the junior coalition partner in Olaf Scholz's government. The decades-long fight against nuclear power is driven largely by its anti-growth ideology – an ideology that has spread to the establishment more broadly. For his part, Scholz has only one interest – keeping his weak coalition together. He has sacrificed a once formidable industry to green ideology and party politics.
The price of this fiasco will inevitably be paid by the German people. A backlash to the green dogma that brought us here is long overdue.
Sabine Beppler-Spahl is spiked's Germany correspondent.
To enquire about republishing spiked's content, a right to reply or to request a correction, please contact the managing editor, Viv Regan.