France must resist assisted dying
The desire to reduce severe suffering can quickly morph into something more sinister.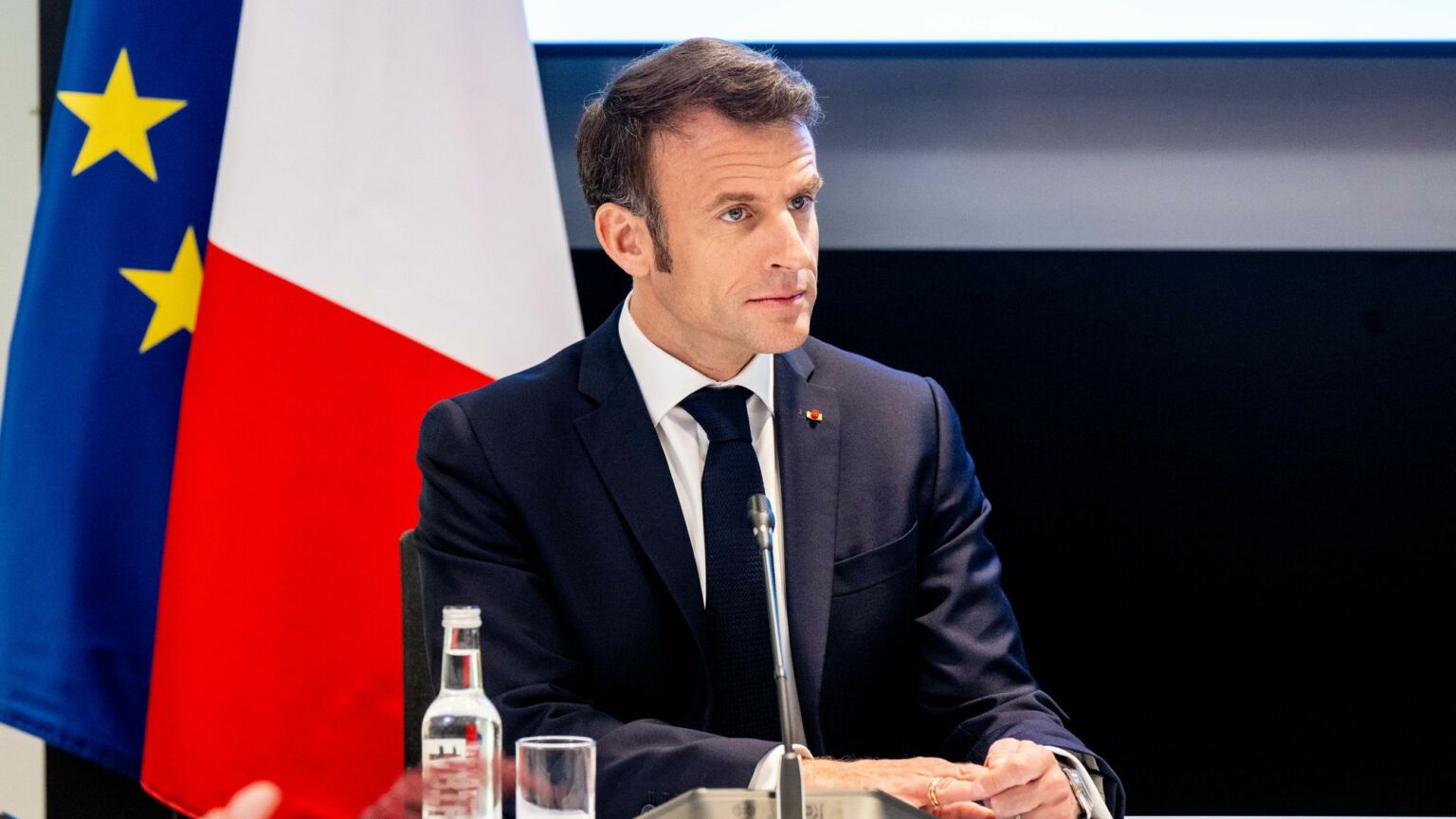 France is one step closer to legalising euthanasia and assisted suicide.
Last September, French president Emmanuel Macron set up a so-called citizens' convention, comprising over 180 randomly chosen members of the public. They were tasked with answering the question: 'Is the framework of end-of-life accompaniment adapted to the different situations encountered, or should possible changes be introduced?' Earlier this month, they delivered their recommendation, with 76 per cent voting in favour of introducing 'active assistance in dying' – which could mean euthanasia or assisted suicide.
French law currently prohibits euthanasia and assisted suicide (although it has evolved to allow French residents to refuse medical treatment). But it seems that this ban could soon be overturned. Now, armed with the approval of this citizens' convention, Macron's government is drawing up a draft bill on end-of-life care. This will include the potential legalisation of euthanasia or assisted dying.
It is highly likely that any pro-assisted-dying bill will be passed by the French parliament. Macron himself has reportedly expressed his support for assisted dying. And the principle of the right to die has support across the political spectrum. Left-wing presidential candidate Jean-Luc Mélenchon, for example, has welcomed the right to die as 'one more freedom'.
There is widespread public support for the right to die, too. In a poll from February 2022, 94 per cent said they were in favour of legalising euthanasia for people experiencing extreme and incurable suffering, and 84 per cent were in favour of legalising assisted suicide.
This reflects poorly on French healthcare provision. Part of the reason for the increasing support for assisted dying is the parlous state of palliative care in France. Residents in 26 of France's 101 administrative departments have no access to palliative care whatsoever. In three departments, only one palliative care bed is available for every 100,000 inhabitants. Compare that to Britain, where more than five care beds per 100,000 inhabitants are available. As French academic Anna Elsner explains, 'If there is no large-scale availability of palliative care, the fear of a "bad death" rises'. It's this fear, she says, that 'fuels [the] demand for the legalisation of euthanasia'.
Not everyone is in favour of legalising assisted dying, however. The church objects. As do France's healthcare workers. The national council of doctors, L'Ordre des Médecins, is strongly opposed to its members helping people end their lives on principle. And a collective of 13 professional associations, which together claim to represent two-thirds of medical-care workers in France, have stated that: 'Legalising death administered in whatever medical form would turn the concept of care into its opposite.' This raises the very real prospect of a revolt by medical staff against the legalisation of assisted dying.
The French government should think very carefully before pushing ahead with its end-of-life bill. It may be cheaper for Macron to legalise assisted dying than to improve the palliative care on offer to French citizens. But this would be far from ethical.
Moreover, the French government should look at what has happened in other nations that have legalised some form of assisted dying. What begins as an attempt to ease the suffering of those in severe physical pain often morphs into something sinister.
Take the Netherlands, where euthanasia and assisted suicide have been legal since 2002. With the number of euthanasia deaths increasing by about 10 per cent per year, assisted dying has evolved into something approaching a lifestyle choice. Indeed, 29 couples were euthanised together in 2022, after apparently meeting the Dutch criteria of unbearable suffering with no prospect of improvement.
Then, of course, there's Canada. Since 2015, when assisted dying was introduced, the eligibility criteria for who can access assisted suicide and euthanasia has continually expanded. And as a result, the number of people being granted a medically assisted death has ballooned, from 1,018 in 2016 to 10,064 In 2021. Assisted suicide in Canada was supposed to be a limited practice for only the most serious cases of terminal illness, but it has become an increasingly mainstream intervention in healthcare. As an article in the World Medical Journal notes: '[Canada] has now arguably the most wide-open state-facilitated suicide process in the world.'
This is the danger that now confronts France. Politicians and the public may view assisted dying as a solution to extreme suffering. But as the Netherlands, Canada and other nations have already discovered, assisted dying soon turns death into a 'solution' for other problems, too – from poverty to disability. France would do well to learn the lessons of these all-too-lethal mistakes.
Kevin Yuill is the author of Assisted Suicide: The Liberal, Humanist Case Against Legalisation.
To enquire about republishing spiked's content, a right to reply or to request a correction, please contact the managing editor, Viv Regan.