Have we reached peak green?
Ignore Joe Biden's climate posturing – fossil fuels are here to stay.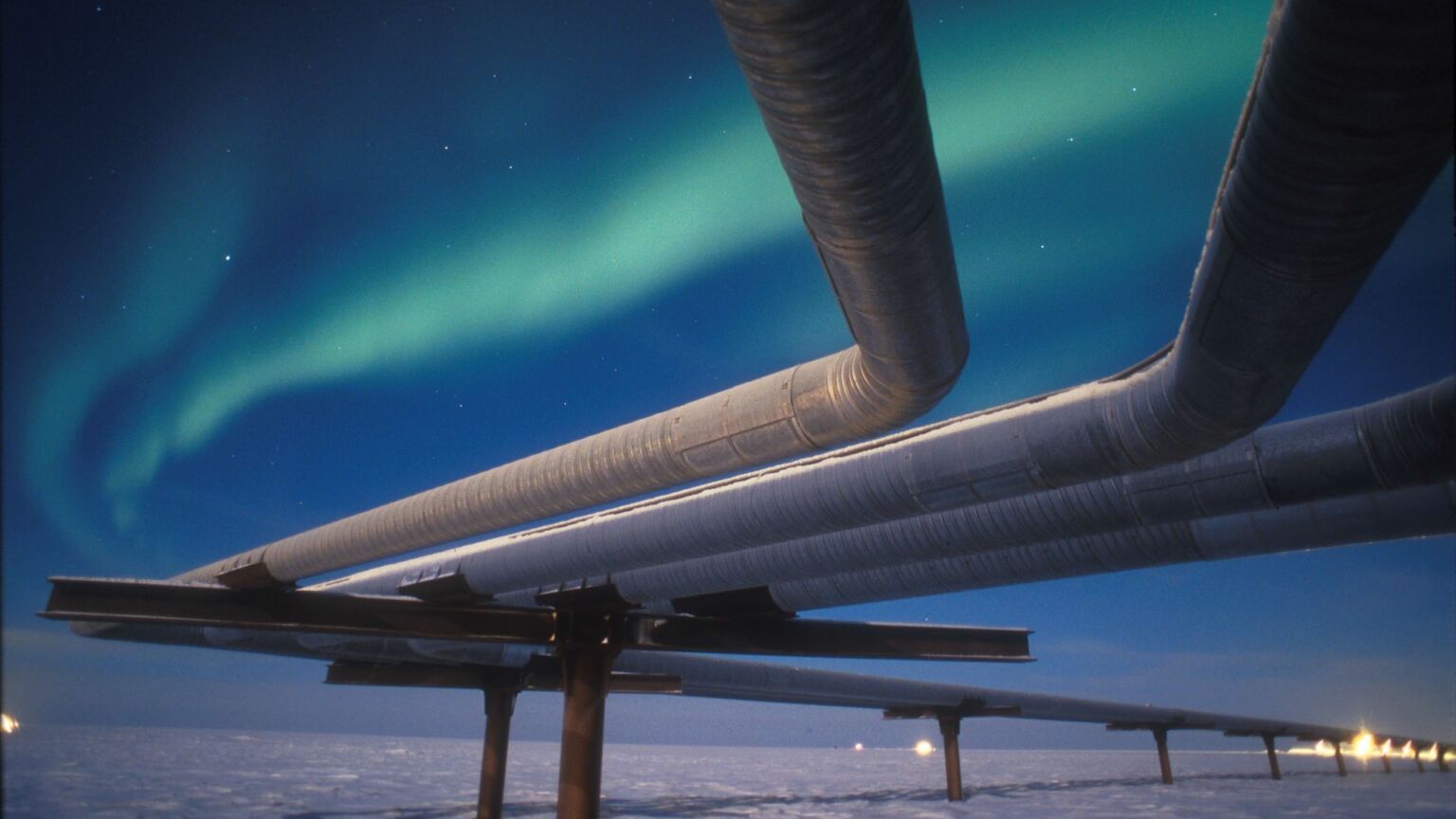 Politicians will often boast of their commitment to tackling climate change. Yet their posturing is invariably contradicted by their actions.
US president Joe Biden is perhaps the prime example of this contradictory policymaking. For years, he has been virtue-signalling to the environmental extremists, promising to put an end to the fossil-fuel industry. Yet, while in office, Biden has quietly been undercutting these pledges.
Indeed, last year the Biden administration sold millions of barrels of oil from the so-called strategic petroleum reserve (SPR) – massive salt domes in Louisiana filled with barrels of crude oil, which were created after the 1973-1974 OPEC oil embargo. On 13 March this year, as part of an effort to replenish these reserves, Biden approved a massive new drilling project in Alaska. This project is set to be delivered by ConocoPhillips, which hopes to bring the first barrels online by 2029 – that is, unless legal action by environmental groups leads to further delays.
So, an administration that has consistently advertised its green, anti-fossil-fuel credentials has just given the green light to a large-scale oil-drilling project. This decision shouldn't surprise anyone. The Biden administration has a history of wanting to have its cake and eat it. Immediately upon taking office, it cancelled the Keystone XL pipeline, which would have transported Canadian crude oil to the US, as a concession to the environmental wing of the Democratic Party. At the same time, Biden has been more than willing to draw oil from the SPR to stop gasoline prices from spiralling out of control.
Despite the approval of the Alaska project, far too many influential people still genuinely believe that the end of fossil fuels is nigh – and that they could disappear without any serious consequences for the economy or our standard of living. The Atlantic, for example, claims that the US will soon have enough sources of renewable energy to render the Alaska project redundant before it has even produced a single barrel of oil. These climate zealots are in for a rude awakening. As the commodity and finance bloggers on the Doomberg Substack have noted: 'For many in the professional environmental class, this approval [of the Alaska project] marks the shattering admission that Biden doesn't believe in Green Energy Santa™ and they can't wrap their heads around it.'
Elsewhere, there is a growing realisation that stringent climate targets are simply not going to be met. The UN's Intergovernmental Panel on Climate Change (IPPC) has published a new report that makes it all but explicit that the 1.5-degree threshold for global warming is out of reach. It would take a massive reduction in global emissions to get there. And global emissions are not a problem that Biden or other Western leaders can even attempt to tackle.
While the West might have a monopoly on climate activists, it does not have a monopoly on the sources of greenhouse-gas emissions. Seventy-two per cent of all planned coal-fired power plants worldwide are in China. India, Turkey and Indonesia are next on the list of nations with the highest planned coal capacity. None of these countries is willing to jeopardise economic development for the 1.5-degree goal. Especially not when that goal is, as climate-studies professor Roger Pielke Jr has shown, a political rather than scientific threshold.
The Biden administration's u-turn is also driven by the slow realisation that global oil supply is not growing at the same rate as in the past. This makes finding new reserves a necessity. At the time of writing, the only growth in global oil supply is coming from six counties in west Texas. Once those go into decline, price-setting power in the energy markets will shift away from the US and move back to the Middle East. Even the most anti-fossil-fuel hawks in the US government know that this is an undesirable outcome. That's why there is a growing desire to compromise with the major oil and gas companies.
There are now even voices within the Democratic Party calling for this. Biden recently had to veto a bipartisan law that would have erased the Environmental, Social and Governance (ESG) requirements being placed on US pension funds. These require pension funds to consider companies' records on climate change and so on before investing in them. Despite the veto, the fact that ESG rules are now being viewed negatively within the Democratic Party is telling. One Democratic senator even accused Biden of prioritising a 'radical policy agenda over the economic, energy and national-security needs of our country'.
It looks like we are starting to pass peak green. Both energy needs and energy security are starting to trump environmental concerns. Of course, politicians will continue to pay lip service to the climate agenda. But we should keep an eye on what they do, not just on what they say. In the meantime, we still need to pull the curtain back on their Net Zero delusions.
Ralph Schoellhammer is an assistant professor in economics and political science at Webster University Vienna.
To enquire about republishing spiked's content, a right to reply or to request a correction, please contact the managing editor, Viv Regan.