The curious rise of the black 'white supremacist'
A black woman has been hounded out of her job for questioning identitarian dogma.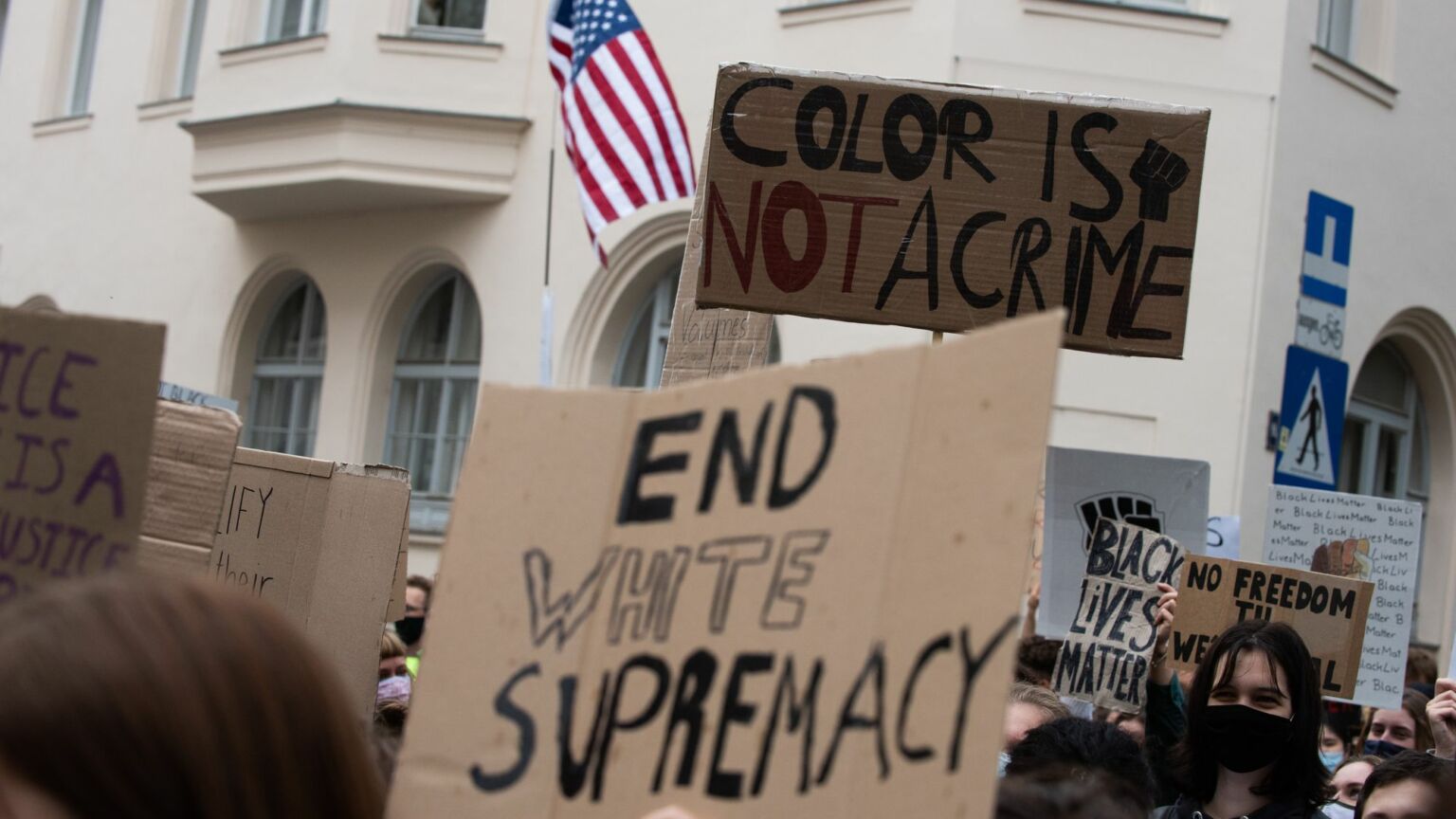 Over the past few years, we've seen the strange rise of white 'black' activists. That is, the phenomenon of upper-middle-class white women pretending to be black by taking excessive trips to the tanning salon, adopting absurd names like 'Jess La Bombalera' and taking up leading roles in black identitarian organisations. Now, we are faced with an even more bizarre spectre – that of black 'white supremacists'.
Last month, Dr Tabia Lee, a diversity, equity and inclusion (DEI) dean, was chased out of her position at De Anza College in California. Lee is a black woman best known for founding 'a network to help minority teachers attain national board certification'. Her fatal sin? She was apparently acting 'too white'.
On one occasion, after suggesting that her office adopt a standard Google Docs system to streamline internal communications, Lee was accused of 'white-splaining' the technology. Later, she was directly branded a white supremacist for suggesting that the names of all racial groups – not merely blacks – be capitalised in messages to the campus community. As it happens, this is also the recommendation of the US National Association of Black Journalists.
Some of the harassment faced by poor Dr Lee was beyond farcical. For example, she received serious 'blowback' after questioning the college's mandatory indigenous land acknowledgement. This acknowledgement is typically recited before the beginning of every in-person class or major meeting. Lee criticised the practice because the college has been recognising the wrong Native American tribe. Later, she 'made more enemies' after refusing to join an informal network of executives and faculty members who all identified as socialists.
As of 15 June this year, Lee will be out of work. Summarising her experiences in the New York Post, she says that her problem was that she deviated from the 'little socialist network bubble of third-wave anti-racists'. As a result, 'they literally shunned me and would not work with me'. Apparently, anyone trying to do actual diversity work in HR-management roles is almost invariably 'targeted for elimination and neutralisation… by people who are working from extreme ideologies'.
As absurd as Lee's case seems, it is hardly unusual in modern-day America. In fact, accusations of black or Asian 'white supremacy' have become increasingly common in just the past few years.
Take the case of right-wing, African American pundit Larry Elder. While running for the California governorship in 2021, Elder was infamously dubbed the 'black face of white supremacy' by the Los Angeles Times. Again, this was because he is opposed to modern racial dogmas like critical race theory and slavery reparations.
Several months before, 1619 Project doyenne Nikole Hannah-Jones stated on Twitter that there exists a difference between being 'politically black and racially black'. US president Joe Biden seconded that motion around the same time, during his 2020 election campaign. Appearing on Charlamagne tha God's popular radio programme, Biden claimed that black people who don't support him 'ain't black'.
Perhaps most remarkably, in 2020, the prestigious Smithsonian Institution's National Museum of African American History and Culture published a list of characteristics which it attributed to 'whiteness' or 'white culture'. These traits included 'individualism', the 'scientific method', 'rational… thinking', following Christianity and showing up on time for work. Traits which are clearly accessible to people of any colour.
This sort of thing is not only as nutty as squirrel crap, but also potentially dangerous. Such tribalism and racial essentialism can only heighten racial tensions.
However, there is a silver lining to all this. The public reaction to these outrageous accusations of white supremacy invariably falls on the side of common sense. The Smithsonian was publicly rebuked and forced to remove its whiteness chart. And most right-thinking people are outraged at the treatment of Dr Lee. Simply put, the great weakness of woke ideology is that almost no one actually believes in it. Its spread is driven almost entirely by a small group of dedicated and atypical activists.
The data keep showing this. According to a large poll recently discussed in the Atlantic, no fewer than 88 per cent of American Indians, 87 per cent of Hispanics, 82 per cent of Asian Americans, 79 per cent of whites and 75 per cent of blacks oppose 'political correctness'. As this data source and others show, the only truly 'woke' group in the US seems to be upper-middle-class, college-educated, liberal white women.
In a piece for the Atlantic, political scientist Yascha Mounk notes bluntly that 'progressive activists are the only group that strongly backs political correctness' – and 30 per cent of that group see it as a net negative.
More specific questions turn up similar results. At present, roughly two per cent of American Latinos appear to use or support the term 'Latinx'. The term 'Latinx' is an attempt by the woke to de-gender the lengua de Cervantes, or at least its primary group of speakers. It seems to have backfired tremendously, with 40 per cent of Hispanics finding the term outright offensive.
More broadly, polling suggests that the contemporary social-justice movement – at least at its purple-haired extremes – is not driven by some sort of unstoppable generational change. The tiny number of activists who insist on referring to 'your Hispanic buddy Juan' as a 'BIPOC Latinx' may mostly be under 40 and well-educated. But 98 per cent of all Latino citizens utterly reject this gibberish. Much of what we are dealing with here is Emperor Has No Clothes stuff. This lunacy is being driven primarily by the fact that people are too scared to call it out.
They – you – aren't alone. We should all raise a beer to Dr Lee and wish her luck in the real job market. And we can hope that the sheer absurdity of ideas like 'black white supremacy' will open a few more eyes and mouths.
Wilfred Reilly is a spiked columnist and the author of Taboo: 10 Facts You Can't Talk About, published by Regnery. Follow him on Twitter: @wil_da_beast630
To enquire about republishing spiked's content, a right to reply or to request a correction, please contact the managing editor, Viv Regan.