Britain's police need a lesson on free speech
Officers are given extensive training on 'diversity', but are taught next to nothing about free expression.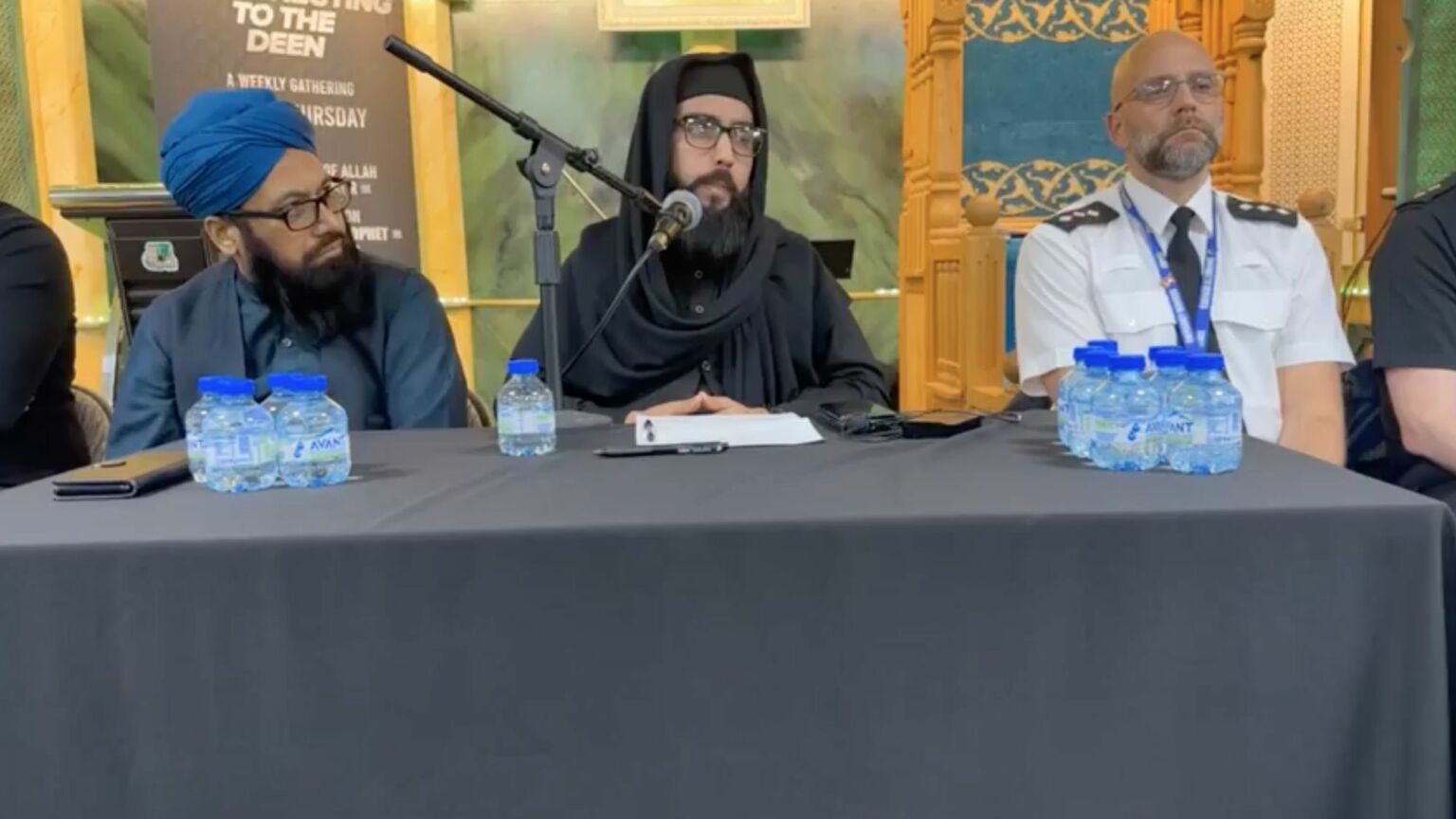 Last month, when a Koran was accidentally dropped and scuffed in a Wakefield school, West Yorkshire Police recorded a 'non-crime hate incident' (NCHI) against the four boys involved. This was despite the fact that the headteacher found there to be no evidence of any malicious intent. One of the sinister things about this is that NCHIs, unlike actual crimes, aren't automatically deleted from someone's record when they reach the age of 18. This means these 'non-crimes' can show up in enhanced criminal-records checks, potentially impacting those boys' future employment prospects.
Non-crime hate incidents are a serious threat to free speech. Some 250,000 NCHIs have been recorded in England and Wales since 2014, according to an estimate by the Free Speech Union (FSU). The recording of an NCHI against the Wakefield schoolboys has prompted home secretary Suella Braverman to draft a new code of practice on NCHIs. The new guidance tells police they should only record an NCHI if they can demonstrate 'a real risk of significant harm'. It reminds officers that 'offending someone is not, in and of itself, a criminal offence', and it advises the police not to record NCHIs against schoolchildren. This comes as welcome news to any free-speech advocate.
However, the events in Wakefield also highlight a problem that the new guidance cannot address by itself – the fact that the British police know next to nothing about the existing legal protections surrounding free speech. Indeed, my new report for the FSU reveals that police officers in England and Wales are woefully undertrained on free-speech issues.
For instance, the right to freedom of expression is enshrined in Article 10 of the European Convention on Human Rights. Yet freedom-of-information requests made by the FSU have found that 78 per cent of the 41 police forces surveyed either provide no training on the right to freedom of expression or only provide the bare minimum. Others said they do provide training on free speech, but were unable to locate anything about it in their records.
The most comprehensive Article 10 training the FSU could find is done by Gloucestershire Constabulary, but even this amounts to just a single page of documentation. The majority of English and Welsh officers will have been taught only a one-line definition of freedom of expression. Tellingly, some police forces don't actually seem to know what Article 10 is. A quarter of forces responded to our request with completely irrelevant information about their equality, diversity and inclusion (EDI) policies.
Indeed, while the police receive almost no training on free speech, they receive extensive training on EDI – a body of ideas based on woke dogmas like critical race theory and gender ideology. The FSU's research found that 56 per cent of police forces describe EDI as a 'golden thread' running through all their training. Four forces even said that EDI is so deeply integrated into their training that it would exceed the time and cost limits of the Freedom of Information Act to extract the information required to answer our question. Essex Police reported that 38,750 hours of their officers' time were devoted to EDI training last year – five hours per officer, rising to six-and-a-half hours for senior staff.
The government's new code of practice on non-crime hate incidents is welcome. But there is little hope of it being carried out in practice when police officers are so ill-informed about our free-speech rights. Meanwhile, police forces in England and Wales are marinated in identity politics, which explains their willingness to record NCHIs against anyone guilty of offending certain identity groups. This amounts to effectively enforcing the blasphemy codes of both Muslim zealots and trans-rights activists, even for perfectly lawful speech.
The police need proper training on free speech to rein in their increasingly Orwellian behaviour.
Carrie Clark is a research officer for the Free Speech Union. Join the Free Speech Union here.
Picture by: Twitter / Facebook.
To enquire about republishing spiked's content, a right to reply or to request a correction, please contact the managing editor, Viv Regan.