Barbie Kardashian: the grisly reality of self-ID
In Ireland, even the most violent and unhinged sex offenders are being housed in women's prisons.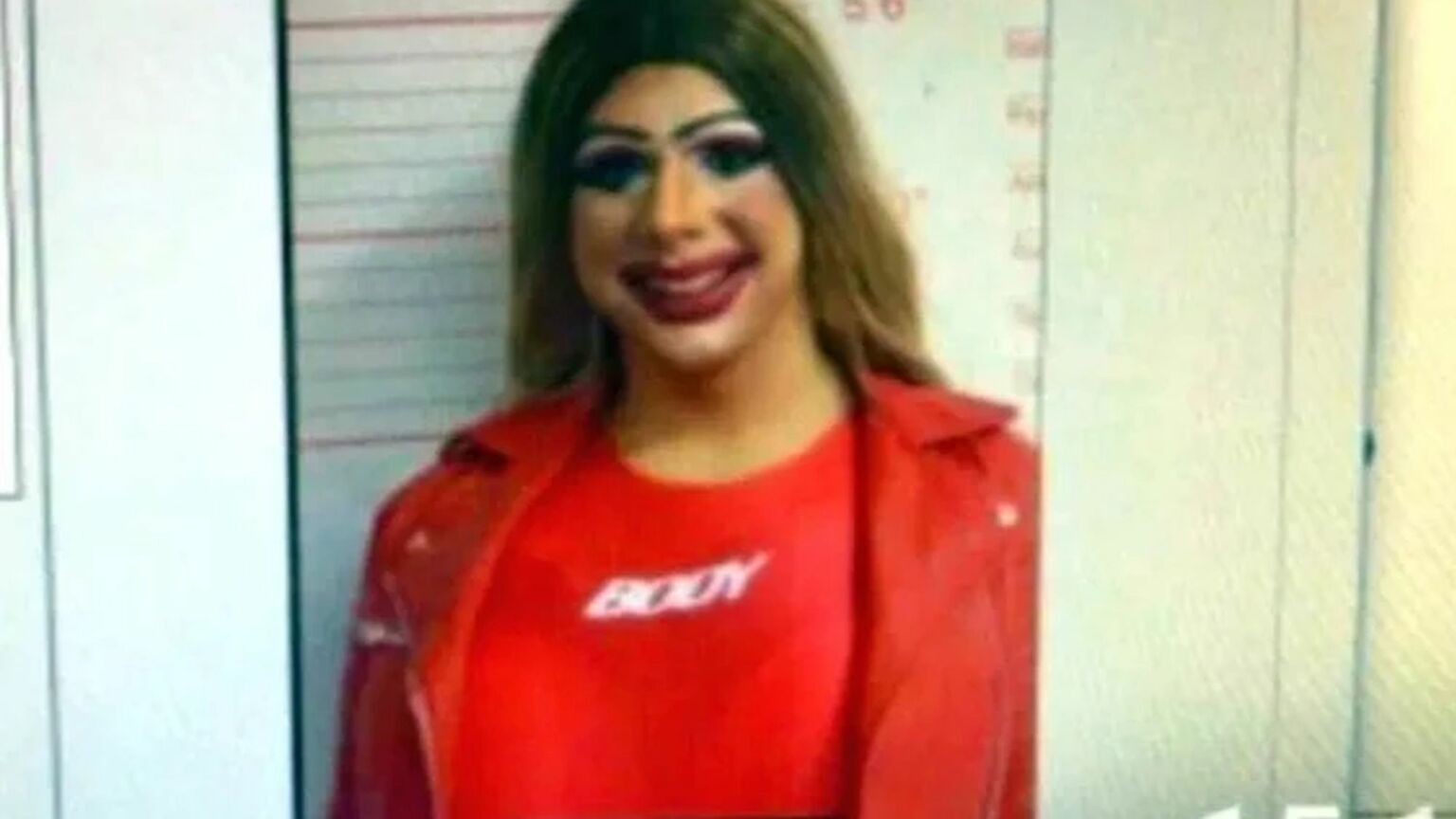 Last night, Irish Taoiseach Leo Varadkar was asked about the decision to place an extremely dangerous young man, Barbie Kardashian, in a women's prison. Averting his eyes for a moment, Varadkar claimed that until reading the Sunday papers, he had been unaware of the case, adding that he 'may have to consider changing the law'. One might have hoped that Ireland's premier would have been more on top of his brief given the gravity of the situation.
The Taoiseach's ignorance might be inexcusable, but it is partly understandable. Because from Ireland's parliament, the Oireachtas, to third-sector bodies like Amnesty International Ireland, a powerful gender clergy holds that sex can be changed with the invocation 'I identify as', and that non-believers are hellbound sinners who must be silenced and punished. Consequently, Ireland has gained an international reputation as the European country at the cutting edge of gender ideology. Predictably, it is women who are now paying the heaviest price for this luxury belief – in particular those in prisons.
Since the passing of Ireland's Gender Recognition Act in 2015, Irish citizens have been permitted to change their legal sex at will, without safeguards or a medical diagnosis of gender dysphoria. Since the law was changed, approximately 900 people have obtained a gender-recognition certificate, which estimates suggest is around twice as many per capita as within the UK. In 2020, one of those to do so was a young man who changed his name from Gabriel Alejandro Gentile to Barbie Kardashian. In 2021, he was found guilty of making extreme, sexual threats towards his mother. Kardashian has 15 previous convictions, including for threats to kill, sexual assault, assault causing harm, assault and causing criminal damage to property. Last week, he was sentenced to five and a half years in jail – a sentence he will serve in Limerick women's prison.
Both the behaviour and the upbringing of this dangerous young man are the stuff of nightmares. As an infant and child, his father forced him to watch as he raped and beat his mother, before 'recruiting' him to join in when he was old enough. Eventually, Kardashian's mother fled to a women's refuge. Her son was so violent he was put into care. Kardashian boasted of being able to overpower his mother from the age of 10. Shortly before his 18th birthday, he brutally assaulted his social worker, ripping out clumps of her hair and tearing her eyelids.
Though few in number, such dangerous and depraved individuals pose a problem for any society. Whether Kardashian's behaviour is caused by genetics or his traumatic upbringing, it seems unlikely that he will suddenly realise the error of his ways and become a model citizen anytime soon. When deciding where to house violent offenders like Kardashian, minimising the potential harm to others ought to be the top priority. So how did a policy of placing such dangerous men in women's prisons come to pass without the Taoiseach apparently being aware of it?
Laoise Uí Aodha de Brún, founder of the Countess, an Irish organisation advocating for women and children, has likened the treatment of women in Limerick Prison to Ireland's 'historic incarceration and systemic torture of unmarried women and the trafficking of their babies'. This was 'a system overseen, inspected and funded by the state for 80 years'. In Kardashian's case, 'The Irish state failed a little boy who maybe had a chance, and is now placing a monster of its own making in the same wing as the women under its care and custody in Limerick Prison; women whose pathway to incarceration was male violence'. 'This', she says, 'is the face of "New Progressive Ireland". The Irish media have not dared question this policy.' Indeed, until Varadkar was questioned last night about Kardashian, not a 'single elected representative' had been called on to defend it, she says.
Barbie Kardashian is not an isolated example, either. Violent men who identify as women are routinely housed in women's prisons. Veteran Irish broadcaster Paddy O'Gorman has been reporting on Limerick prison for his podcast. He told me that 'the decent Irish public is deeply shocked when they come to learn that this is what is going on in our prisons'.
Last year on Paddy's Podcast , O'Gorman interviewed Leanne Casey, a former prisoner in Limerick women's prison. Her testimony is shocking. She recounts sharing a cellblock landing with male transwomen prisoners. At times, Ms Casey says, the women inmates 'had to be locked back into [their] cell', because the transgender inmates were 'screaming' abuse at the women prisoners. Even worse, the guards tended to take the side of the transgender prisoners in any disputes: 'What they said went, and if any of the [female] prisoners disrespected them, we'd get punished.'
When I approached both the National Women's Council Ireland (NWCI) and the Transgender Equality Network Ireland (TENI) for comment about the placement of Kardashian in a women's prison, I received no response. It seems the Irish political class is so in thrall to transgender ideology that it turns a blind eye to the plight of these vulnerable women.
Meanwhile, O'Gorman tells me: 'Vulnerable women locked up with predatory men is a story that all decent people care about when they learn about it.' He is shocked at the 'conspiracy of pretending that men can be women, by journalists, politicians of all major parties, feminists, the medical profession, educators – careerist cowards are seemingly everywhere'. The result of all this, he says, is that the women in Limerick Prison 'are seen as expendable in pursuit of the greater good of transgenderism'.
The incentive for male inmates to identify as women is obvious. By gaming the system, by claiming to be the opposite sex, such offenders know they'll have an easier time inside. They also know that, from guards to governors, no one will be willing to challenge their professed identities.
The horror stories emerging from Limerick women's prison show the clear dangers of Ireland's self-ID policy. So why do so many proponents of gender ideology hold up Ireland as an example of gender self-ID working without a hitch? Pushing for Scotland's Gender Recognition Reform Bill last year, Scottish Liberal Democrat leader Alex Cole-Hamilton claimed that countries like Ireland show 'there is no evidential base of the abuse of the gender-recognition system by predatory men'. Similar sentiments have been expressed in favour of gender-recognition reform in the Welsh Senedd and in Westminster. This is plainly not true, and anyone proposing such sweeping reforms really ought to have done their homework. No doubt Cole-Hamilton's ignorance of the grim realities in Ireland's women's prisons cannot have been helped by the conspiracy of silence that has descended on Ireland's political class. Few seem prepared to point out the obvious pitfalls of gender self-identification.
Prisoners are an easily overlooked bunch. Yet we should not forget that many women in prison are victims as well as criminals. Now they have been locked up like lab rats in the disastrous social experiment of gender self-identification. The politicians who legalised gender self-identification in Ireland will likely never bear the cost of this policy, but they must be held to account for it.
Once upon a time, people in Ireland were subject to the moral authority of untouchable men in frocks. Are things really so different today?
Jo Bartosch is a journalist campaigning for the rights of women and girls.
To enquire about republishing spiked's content, a right to reply or to request a correction, please contact the managing editor, Viv Regan.